Learning the language of participation -project in Finland
The Learning the language of participation is the second phase of the Finnish Language Says Welcome language guide project. Currently the focus is set on the learning of the language needed for democratic and societal participation, targeting youth and parents with small children who are at the risk of marginalization. The project promotes integration of the asylum seekers who have been granted a residence permit and encourages their participation in the Finnish society by involving them in the implementation of the project. The project will cooperate with the target groups, stakeholders and partners and focuses on the interrelationship of language and participation. It is estimated to reach a total of 1300 refugees and migrants.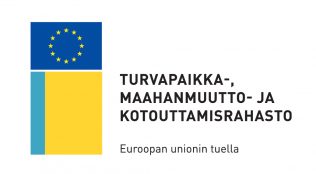 The objective of the project is to develop and disseminate appropriate innovative teaching materials that focus on the language of democracy and participation, and to promote the targeted migrants positive interaction and participation in the local community and groups by organizing events and activities in places that are easily accessible, making it easy to meet and have a dialogue with locals in Finland. The project will cooperate with parishes, educational institutions, municipalities and other relevant organizations. with the aim of raising their awareness of the target groups' needs, making available appropriate language teaching resources, and to increase the visibility of FCA domestic work with refugees and other vulnerable groups. The steering committee consists of TwB, City of Helsinki Education Division and Culture and Leisure Sector, City of Vantaa Immigrant Services, FCA´s Reach out -project and Church relations, Finnish Immigration Service, Let´s Read Together -network, Metropolia University of Applied Sciences, University of Helsinki and Uusimaa ELY Centre.
The project's duration is 1 April 2018 –  31 March 2021. It is funded by EU Home Affairs Fund (Asylum, Migration and Integration Fund AMIF). Total project budget is 189 000 €, of which EU funding is 75% and FCA co-funding 25%.