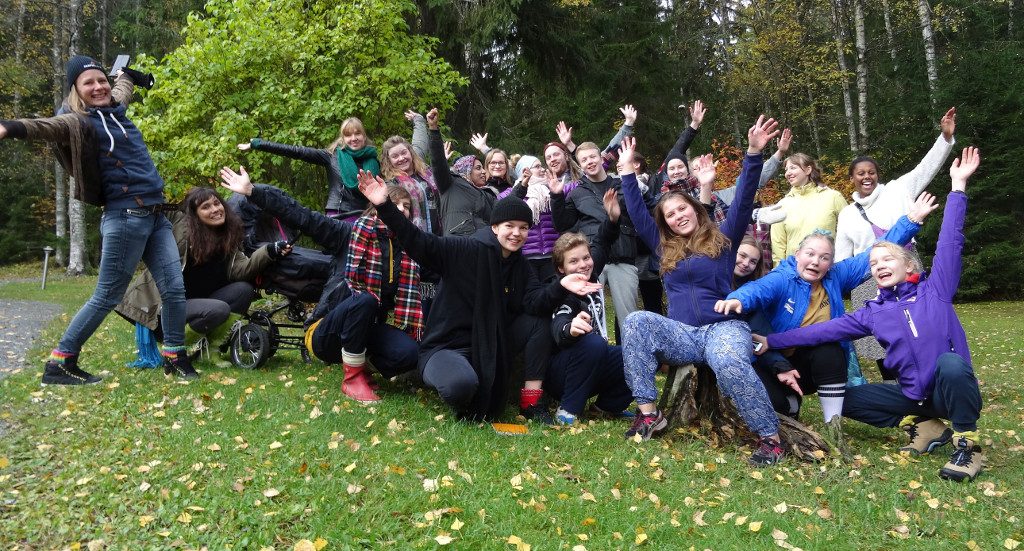 Changemaker
Changemaker's advocacy efforts focused on the Finnish refugee and asylum seeker policy.
From May onwards, Changemaker campaigned to stop deportations to Iraq and Afghanistan. The campaign was promoted in four events during the summer and via social media. In October, a petition with 1,985 signatures was handed over to the Minister of the Interior Paula Risikko.
2017 was also the second and final year of Changemaker's project "In My Own Words", a collaborative effort involving young asylum seekers In Finland. The project organised a series of 18 video workshops in 10 cities. These workshops not only gave the youths a chance to express themselves but also supported their social integration into Finnish society. The videos produced during the project were shown in 33 public screening events around Finland and 21 videos were published online. All the screenings and online versions attracted a large audience and the project also gained wide visibility in the media, even getting evening news coverage by two of the main broadcasting companies in Finland.
The main training events of Changemaker were two training weekends on development issues, two training sessions on advocacy and three on journalism. Changemaker made 19 visits to schools and parishes, reaching about 1,200 youth. Furthermore, Changemaker produced new peace-themed global education material for volunteers, teachers and youth workers. The network's greater visibility thanks to training courses and presence in church youth events increased membership by 225.