ANNUAL REPORT 2015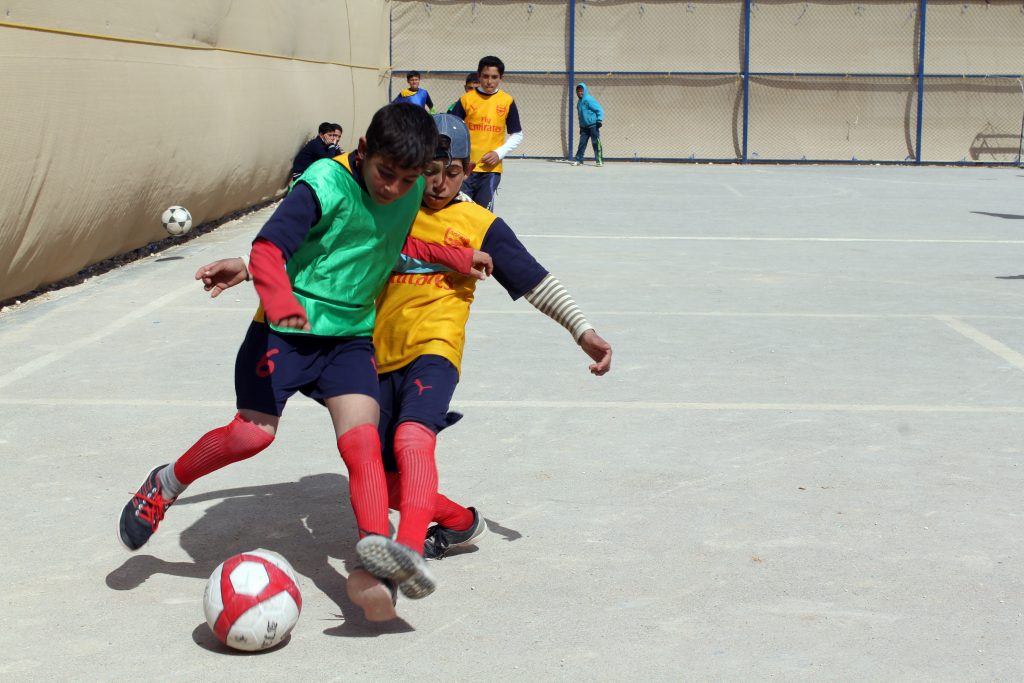 The Middle East
In the Middle East, FCA had 17 staff members and 8 partners.
I work as an English teacher for FCA at the Azraq refugee camp. I want to equip children for the future. My biggest dream is to be able to return to Syria with all the other refugees as soon as possible.
--- Omran Mansour, Jordan
I coach the girls' football team in the Finn Church Aid Project at Zaatari refugee camp. FCA has two football groups for boys and two for girls.
--- Wa'ad, Jordan
Football and peace education in the Middle East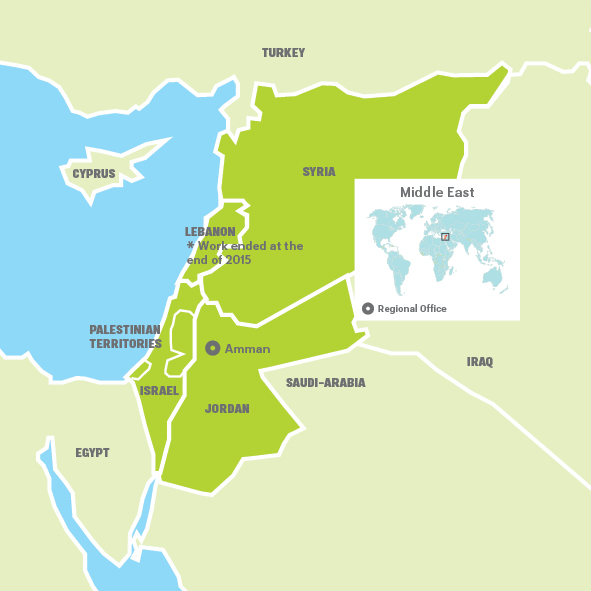 Finn Church Aid's Middle East Office is located in Amman, Jordan.
During 2015, FCA provided educational and recreational activities to 7,186 Syrian refugees and host community youths and children in Jordan. The purpose was to help the refugees cope with their prolonged refugee situation, in which they are not able to return to Syria. Involving the host community in activities helped to ease tension between the refugees and local communities.
FCA commissioned a study on local peacebuilding in Syria, and the report "Inside Syria: What Local Actors Are Doing for Peace" was published based on that study in 2015. A broader study of local peace mediators in Syria helps to understand the needs of these mediators and the challenges they face, and include them more effectively  in future peacebuilding efforts.
In addition, a plan was made for the implementation of an educational project in Syria in 2016, which would enable 2,200 children to attend school and keep schools operating.
In Israel and the Occupied Palestinian Territories, four projects promoted human rights by arranging peace and civic education, promoting the rights of Palestinians and supporting livelihood activities on the West Bank. The project directly or indirectly benefited around 6,500 people.
Development projects in Lebanon were finished at the end of 2015 due to funding cuts made by the Ministry for Foreign Affairs of Finland. The focus of the country programme was on mitigating the economic distress of host communities affected by the presence of Syrian refugees, and providing civic education to Lebanese youths from different backgrounds.