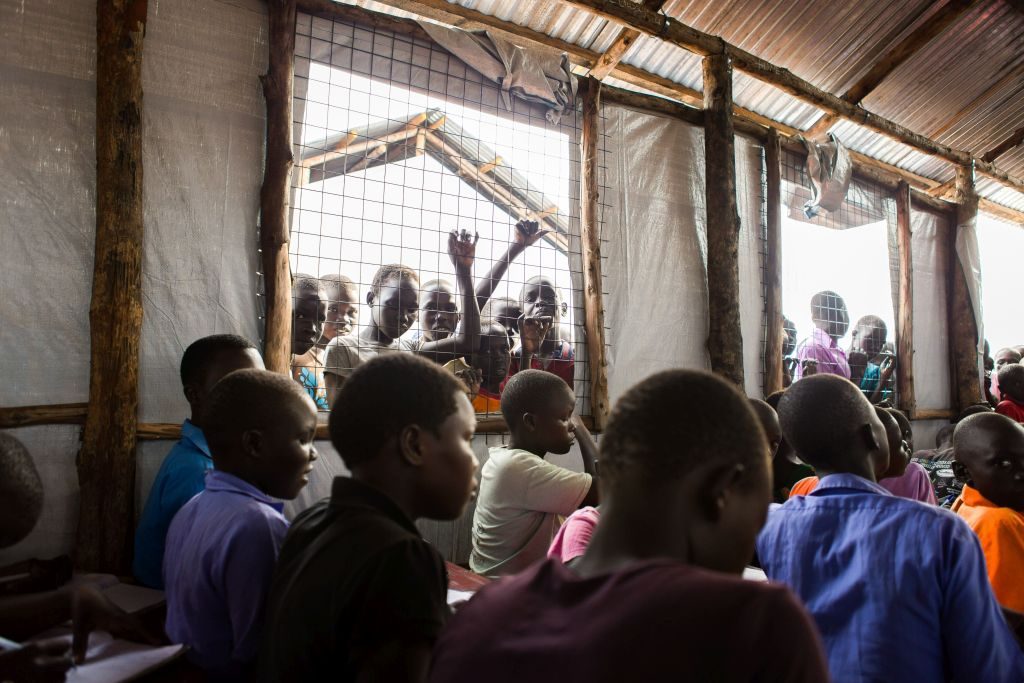 Focus on refugees in advocacy
Finn Church Aid and its partners continued to deepen and expand their advocacy work in 2017 on global, national and local levels.
In programme countries, FCA worked on over 140 advocacy initiatives, marking a notable increase in FCA's advocacy work and capacity. As a result, for example, 8,100 children re-enrolled in Kenyan schools, 600 cases of land rights disputes were solved in Cambodia and a declaration between warring communities on peaceful co-existence was signed in Boma State in South Sudan.
FCA's main advocacy focus in Finland and on the global level was on refugee questions.
Together with other Finnish NGOs, FCA organised a civil society event back-to-back with the international Syria donor conference in Helsinki, Finland. The event was successful in providing a place for the civil society representatives from the region to express their views and to convey them to the UN main event. The event attracted approximately 250 participants, exceeding the expectations of the organizers. It was the first time in the sequence of Syria donor conferences that a civil society event was organised and since that, the conferences have included a civil society day.
FCA increased decision-makers' understanding on the realities of FCA's beneficiaries and the global refugee situation by hosting two groups of Finnish political party representatives, the Finnish Minister for Foreign Trade and Development and a delegation from Finnish Parishes to Jordan. FCA also hosted the Ugandan Refugee Commissioner's visit to Finland.
FCA co-organised a study visit for the Finnish Minister of Employment to the US to learn about the best practices for integrating refugees and migrants, boosting their employment and preventing violent extremism, and to see if the same practices could be applied in Finland.
In collaboration with other Finnish NGOs, FCA campaigned actively to increase Finland's refugee quota. As a result, the Minister of Interior agreed to increase the quota but did not manage to get the whole government behind the proposal.
In addition, during 2017, FCA organised two side events, one on "Promoting the Right to Quality Education in Eritrea through Partnerships" during the UN Human Rights Council session and another on "Missing middle in investments" during the World Bank Spring meeting.
FCA participated in the follow-up work of the UPR (Universal Periodic Review) recommendations concerning Uganda, South-Sudan and Myanmar, and took part in an advocacy event in connection with adoption sessions of the UPR reports on South Sudan and Uganda in Geneva and its related events in the programme countries.
FCA provided over 40 written statements, participated in several hearings, spoke in numerous seminars and conferences, and was interviewed by the media on its key advocacy messages.