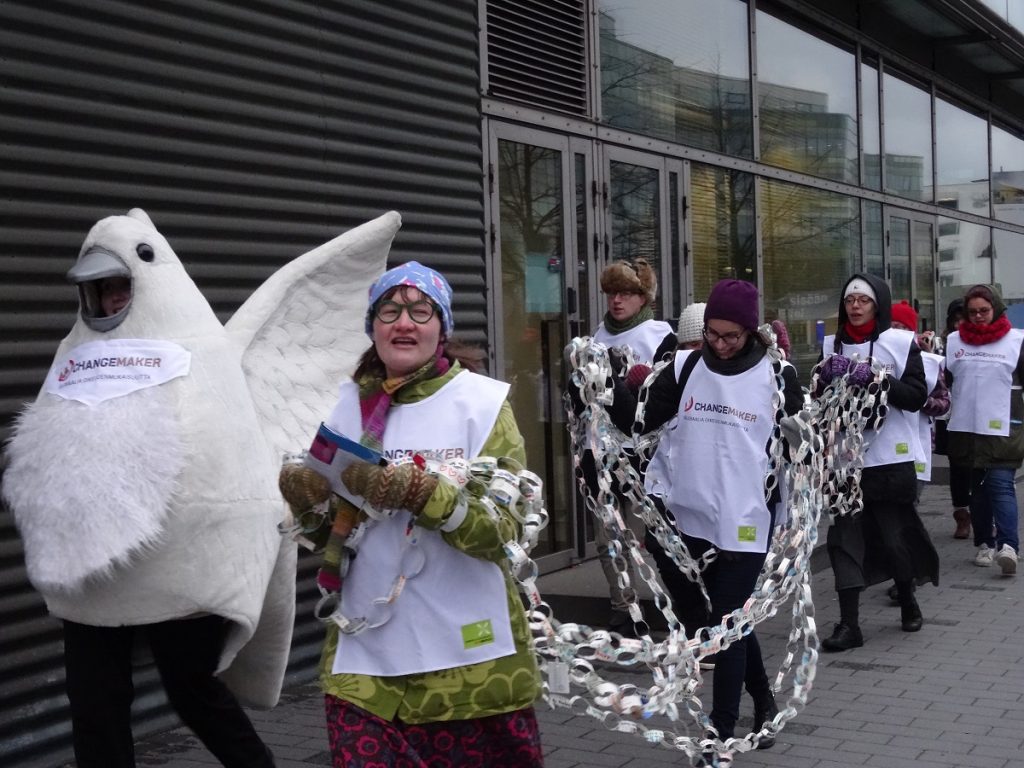 Changemaker put together a chain of peace
In 2015, the Changemaker youth network chose prevention of violent radicalisation as the theme of its advocacy work. Three panel discussions were organised in the Radicals of Peace campaign, and the campaign had visibility in ten events throughout the summer. During the campaign Changemaker also put together a chain of peace from 2,235 individual rings with ideas about peace written on them.
Changemaker volunteers produced two issues of the Globalisti magazine. The spring issue focused on radicalisation in accordance with the campaign, and in the very topical autumn issue the theme was migration.
The main training events of the network were two Changemaker weekends held in April and October, which attracted a record number of new members. The recruiting of new members was done particularly at Christian youth events, such as Oulugospel and the Maata näkyvissä festival. During the year, a total of 267 new members joined Changemaker.
The local groups of the network were supported by creating concepts of activity that are easy to duplicate and by sharing experiences in the local group days organised in January and August. Also, new guidelines for Changemaker volunteers were published.