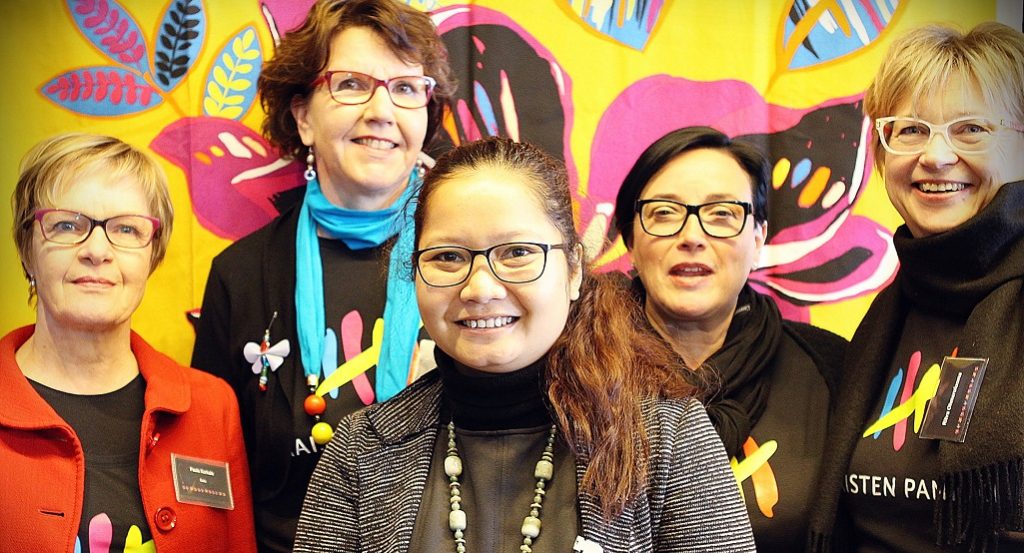 Women's Bank has raised 10 million euros
One of the highlights of 2016 for Women's Bank came when the network reached a total of 10 million in raised funds in October.
3,000 volunteers worked hard for Women's Bank in 40 local groups organising over 500 events. New groups were founded in three cities.
The Women's Bank Walk was organised for the seventh time and it was the most successful one yet with 90,000 euros raised for women's professions. Over 60 cities participated in the event, 24 of them outside of Finland.
Women's Bank Read toured six cities, and the Women's Bank Golf charity tournament was organised for the fifth time raising 24,600 euros in 22 gold clubs.
The Christmas Bank did excellently reaching small and medium sized businesses and the general public. It raised 11,200 euros for Women's Bank. Women's Bank was also chosen by popular vote as the recipient of the annual Christmas donation of 14,800 euros from the oil company Neste Oil.
In 2016, projects funded by Women's Bank were carried out in seven countries benefiting 16,000 people. By the end of the year, Women's Bank had raised a total of 10.8 million euros, with 2016 being a record year with 1.55 million euros in funds raised.