ANNUAL REPORT 2015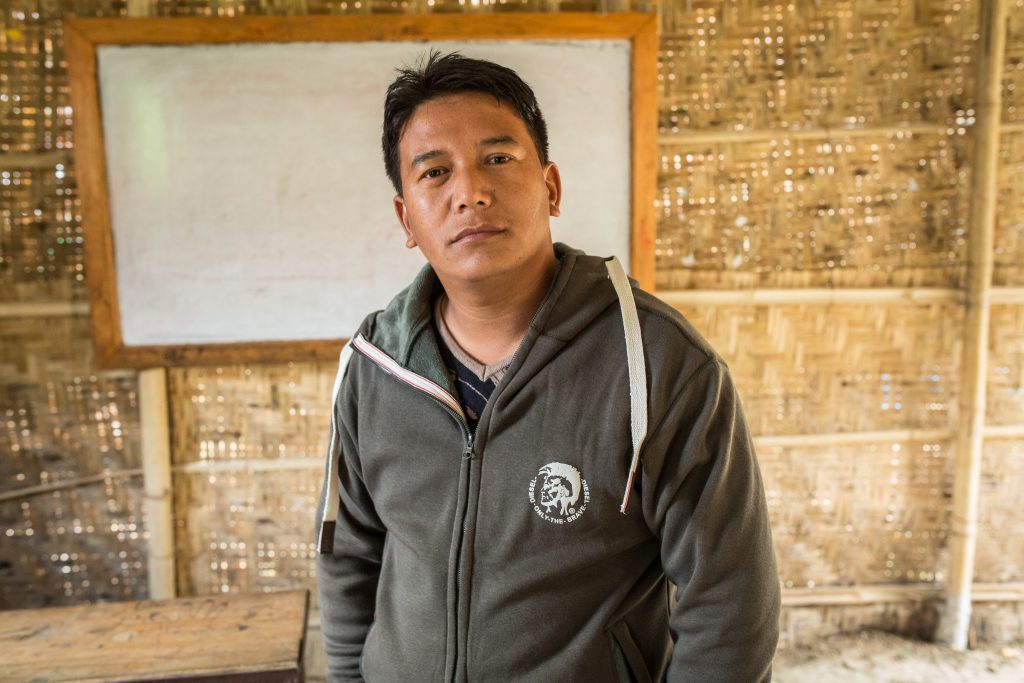 Asia
In Asia FCA had 18 staff members and 13 partners.
Now I am gaining regular income and making savings of two thousand kyats (equivalent to 1.5 euros) per day. Moreover, I can repair my house and I'm able to send my daughter to continue Grave VI. I have plans to extend my shop to earn more income as I want to educate my daughter to become a doctor.
--- Ma Tin Nwet, Dedaye, Myanmar
I feel safe in the temporary school. School is important. My dream is to one day study abroad, because I want to see the world.
--- Dipa Subedi, Kathmandu, Nepal
New openings for the youth in Asia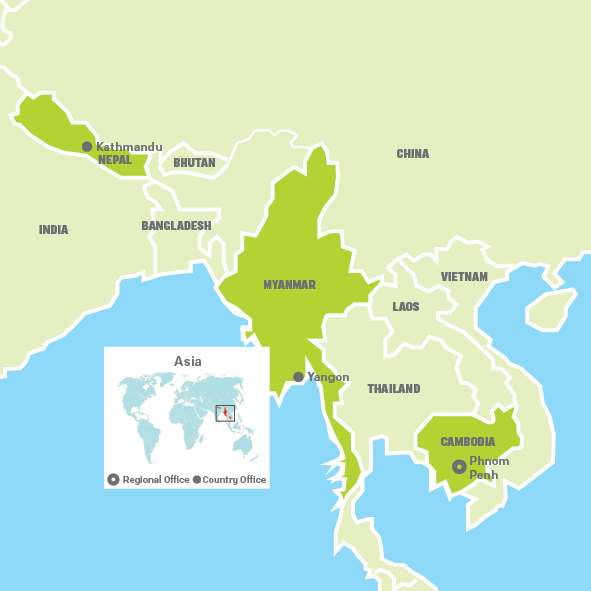 In Cambodia, FCA's focus in education was on a pilot initiative in which teachers were trained in career counselling, organised with the Ministry of Education, Youth and Sports, and the Teachers Without Borders network. FCA was able to provide important added value by using Finnish expertise to respond to a significant gap in the Cambodian education sector. The collaboration resulted in the Ministry incorporating career counselling in the national curriculum.
The key livelihood issues were agricultural cooperatives and the improvement of business skills, particularly among women, whose participation is hindered by traditional gender roles.
FCA's work on Right to Peace focused on developing channels for youth participation in building a more democratic society in Cambodia through the successful Changemaker concept. We also worked on the promotion of reconciliation mechanisms to tackle recurrent land conflicts.
In Myanmar, the first free democratic elections were held in November. 2015 was also a year of change for FCA, with the opening of its own office in Yangon and the start of official registration.
Support to a total number of 1,409 poor rural households in the Delta area, and 303 internally displaced families in Northern Shan had a significant positive effect on the situation of the households. In education, FCA enabled IDP students to continue their education after being uprooted by continuing armed conflicts in the northeast region of Kachin and Shan states.
FCA conducted a research on how best to establish an environment conducive to peace through a grass-roots analysis of conflicts. The research findings will provide important input for further formulation of FCA's peace initiatives in Myanmar. The initiatives also include capacity building of key community leaders (such as women and leaders of different ethnic groups and faiths) who are expected to play a key role in the process.
A massive earthquake struck central Nepal in April. The earthquake also affected the livelihoods of targeted populations in the worse-hit districts. Long-term development cooperation was able to transform quickly into emergency response. Temporary learning centres were constructed soon after the earthquake.
FCA continued promoting sustainable economic recovery through supporting micro-enterprises, income-generating activities, community infrastructures and skills training. Skills development training was provided to unemployed youths and women followed by job placement and business start–up support.
FCA has empowered former bonded labourers, Dalits and women to amplify their voices in claiming their rights, and built the capacity of local authorities to fulfil their obligations.