Thursdays in Black
Finn Church Aid participates in the World Council of Churches' campaign Thursdays in Black, which opposes all sexual and gender-based violence.
What the campaign is about?
The idea of the campaign is simple: dress in black on Thursdays. This gesture reminds us all of our responsibility to speak out against sexual and gender-based violence and to ensure that all people, regardless of their gender, are safe from violence in their homes, schools, workplaces and throughout our society.
In this campaign Black is used as a color of resistance and resilience.
Gender-based violence is a tragic reality in every country in the world. This violence is frequently hidden, and victims are often silent, fearing stigma and further violence.

Wearing black on Thursdays
• you are part of the global movement
• you oppose attitudes and practices that permit sexual and gender-based violence
• you show respect and solidarity for the victims of injustice and violence; and
• you encourage others to join the campaign too.
Show your support for the campaign by taking a photo when dressed in black and by sharing it on Twitter, Facebook and Instagram with the tags #ThursdaysinBlack and #WCC.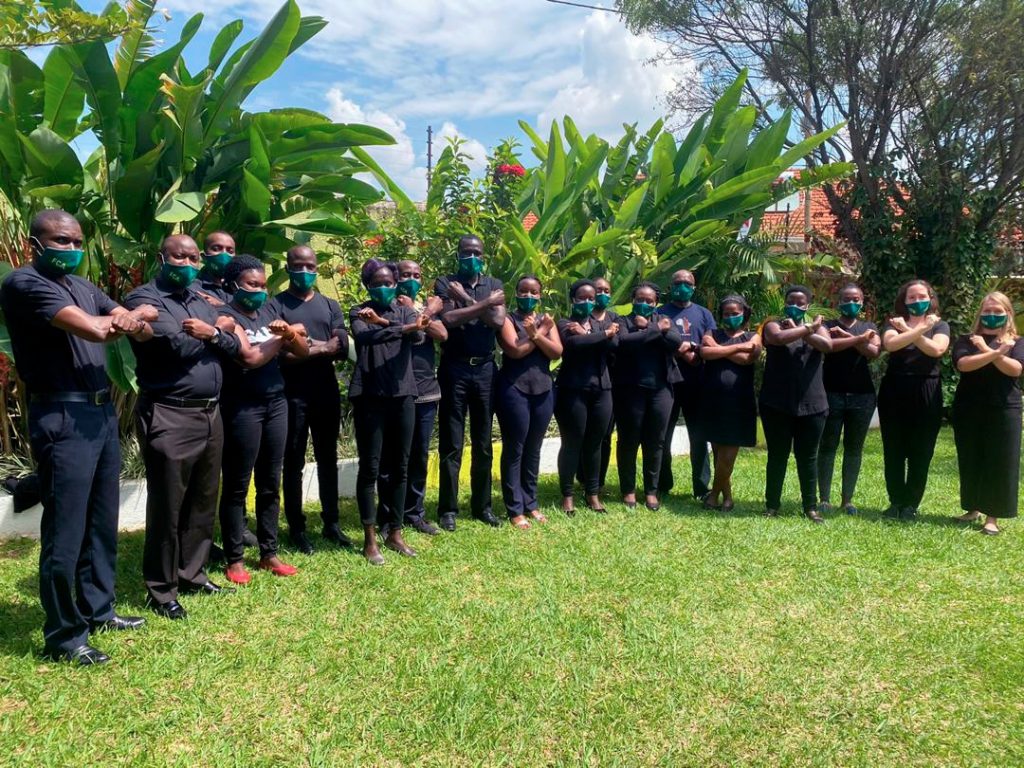 There are also other ways to participate in the campaign, for example by making cloth panels and contributing to a large tapestry exhibit being developed by the World Council of Churches.
Read more about the tapestry from WCC webpage and get inspired by the video from Siuntio Parish in Finland.
For other additional information, ways to participate in the campaign and for materials available in English, see the WCC's Thursdays in Black webpages.
Examples of the work FCA does
In this section, you will find examples of different ways Finn Church Aid is working to prevent sexual and gender-based violence in our programme countries.
Read also our article about gender-based violence and how FCA works to prevent it.