School Feeding programme of Les Palmes in Haiti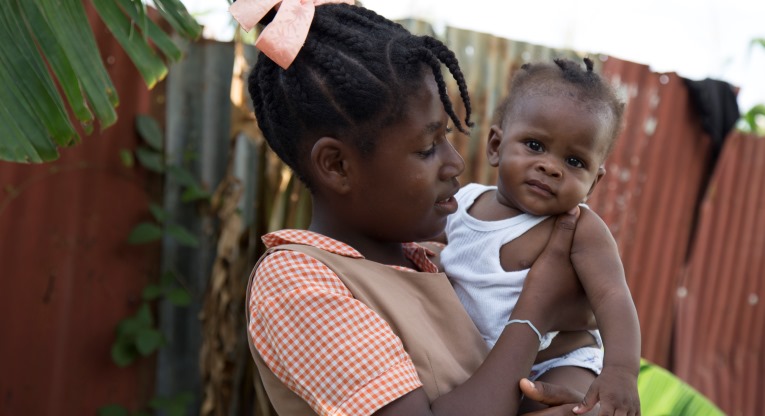 Key Facts:
Total project budget: $419,947 (CFGB $394,247)
Start date: 1 August 2011
Duration: 1 year
Beneficiaries: 7,000 children and 150 community members
The project increases food security in the rural area shared by the communes of Léogâne, Gressier and Grand-Goave in Haiti's Les Palmes region, badly hurt after the 2010 earthquake. It ensures 7,000 children aged from 4 to 18 receive at least one hot meal per day at 37 schools. In addition, the project supports other vulnerable families by engaging their members in "food for work" programmes, where they receive food for their families against work performed in the school canteens. A total of 150 "food for work" participants are required for the preparation of the food in the project.
CFGB is an experienced organisation in food assistance projects. The food used in the project was procured locally (preference given to local production) and excluding products originating from the United States. FCA is the implementing partner of the project, responsible for the tendering, transportation and monitoring of the food assistance.
Main outcomes:
•  Stabilise food consumption for 7,000 primary and secondary level rural school aged students for the 2011/12 school year.
•  Improve academic results by improving the attention span and participation of students through meals provided at schools.