Education Cannot Wait Fund
Education Cannot Wait (ECW) is the first global fund dedicated to education in emergencies and protracted crises. It is the fund to transform the delivery of education in emergencies – one that joins up governments, humanitarian actors and development efforts to deliver a more collaborative and rapid response to the educational needs of children and youth affected by crises. The fund aims to reach all crisis-affected children and youth with safe, free and quality education by 2030.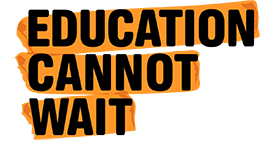 ECW was established during the World Humanitarian Summit in 2016 by international humanitarian and development aid actors, along with public and private donors, to help reposition education as a priority on the humanitarian agenda, usher in a more collaborative approach among actors on the ground and foster additional funding to ensure that every crisis-affected child and young person is in school and learning.
Based on the recognition that continuous access to quality learning is a priority for children and families affected by conflicts, natural disasters and displacement and that no organisation can do it alone, ECW comes as a ground-breaking initiative bringing together public and private partners eager to work together differently and mobilise the funding required to deploy immediate and sustainable programmes tailor-made to the educational needs of these children.
ECW funded FCA projects:
Country: Uganda
Project name: ECW First Response – Uganda (FCA code 11908)
Period: 26/10/2017-25/10/2018
Budget (grant): 339,000 €
Country: Nepal
Project name: Education in Emergency: Provision of the Supports for Flood Affected Children in Three Districts of Nepal (FCA code 11940)
Period: 01/12/2017-31/08/2018
Budget (grant + co-funding): 223,000 + 28,000 €