DFID
       Project: 
The Department for International Development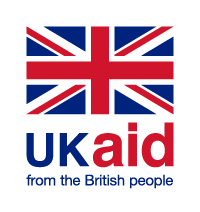 (DFID) leads the UK's work to end extreme poverty.
DFID is ending the need for aid by creating jobs,
unlocking the potential of girls and women and
helping to save lives when humanitarian emergencies
hit.
DFID is responsible for:
Honouring the UK's international commitments and taking action to achieve the Millennium Development Goals.
Making British aid more effective by improving transparency, openness and value for money.
Targeting British international development policy on economic growth and wealth creation.
Improving the coherence and performance of British international development policy in fragile and conflict-affected countries.
Improving the lives of girls and women through better education and a greater choice on family planning.
Preventing violence against girls and women in the developing world.
Helping to prevent climate change and encouraging adaptation and low-carbon growth in developing countries.