Finnish Language Says Welcome – Suomen kieli sanoo tervetuloa! project in Finland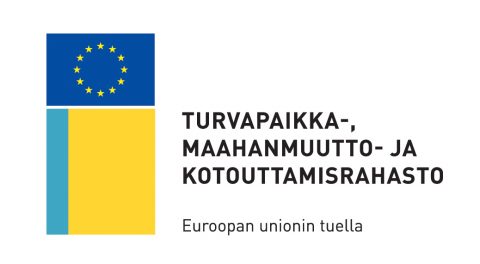 Finnish Language Says Welcome project is a co-operation of Finn Church Aid, Teachers without Borders and University of Helsinki. The project supports language teaching in reception centers all around Finland by offering a special language teaching method especially designed for vulnerable learners and volunteer language teaching.
In addition to training and coordinating volunteer work, the project develops new language teaching material and supports different group activities for asylum seekers. The work is directed by a steering committee represented by Finn Church Aid, Teachers without Borders, University of Helsinki, Finnish Immigration Service and Support for Asylum Seekers (Turvapaikanhakijoiden Tuki ry).
The project's duration is 1 July 2016 –  31 June 2018. It is funded by EU Home Affairs Fund (Asylum, Migration and Integration Fund AMIF). Total project budget is 124 880 € , of which EU funding is 75% and FCA co-funding 25%.