Somali Peoples Peace Initiative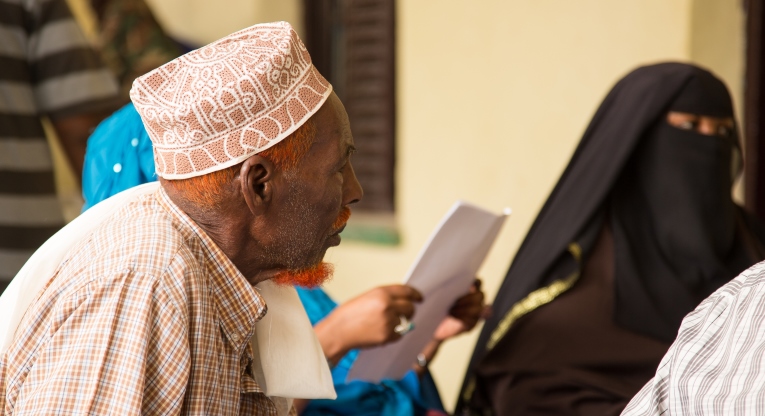 Key Facts
Total project budget: £737,023
Duration: 23 months, 1 February 2013 – 31 January 2015
Direct beneficiaries:  1,719 from all the proposed activities
Indirect beneficiaries:  720,000
Partners: Haqsoor (Somaliland partner) and Horn of Africa Centre for Peace (HACP) (Puntland partner)
The Somalia Stability Fund has provided  Finn Church Aid (FCA) with £688,844 (total project budget £737,023) to strengthen local mediation and conflict resolution mechanisms in Somaliland and Puntland, in the Sool, Sanaag and Mudug Regions.
There are several clan based active conflicts as well as politically motivated conflicts in Puntland and Somaliland that continue to hamper the capacity of the affected populations to recover from the civil war. Conflict over access to resources takes place at many levels, from a local water point, to control over trading routes, pirate controlled waters, ports and key parts of the business sector. The community level conflicts risk the fragile peace and stability achieved in these areas, undermining people's capacity to sustain their livelihoods that are already vulnerable to natural hazards and climate change shocks.
There is an urgent need to help resolve some of the existing underlying conflicts and prevent new ones from emerging to build on the successes within these regions as a stabilising force within Somalia. This will be done by building the conflict resolving capacity of Somalian religious and traditional leaders, representatives of authorities, women and youth leaders.
In the project FCA cooperated with two local partners, Haqsoor and Horn of Africa Centre for Peace (HACP).
Main outcomes:
•  Community leaders capacitated in context sensitive conflict resolution skills.
•  Community leaders use the acquired conflict resolution skills in collaboration with the local  governance structures (court, police commissioners, elected local councils, etc.)
•  Active conflicts in the target areas resolved or prevented from escalating to violence through facilitation by Traditional and Religious leaders, including those trained by the SPPI Project.