Reconstruction of Earthquake and Hurricane Resistant Schools in Haiti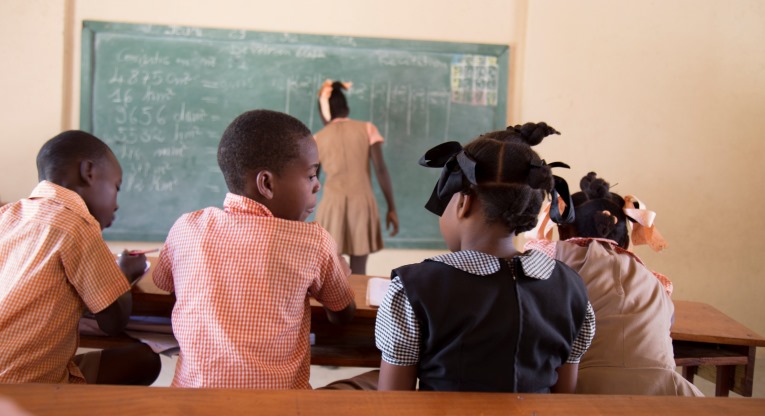 Key Facts
Total budget: €293,307 (€83,672 UNDP)
Start date: 2 June 2011
Duration: ongoing
The January 2010 earthquake caused serious destruction in Haiti. The epicenter was located in Léogâne, where 67% of school buildings were destroyed and 29% damaged.
FCA commenced with an emergency education programme immediately after the earthquake, which  shifted towards a more permanent solution when an agreement was signed between FCA and the United Nations Development Programme (UNDP) in 2011 to rebuild six permanent school buildings. FCA is responsible for the planning and supervision of the construction.
The outcome will be the construction of six safe, permanent, parasismic and hurricane resistant schools for new and returning students in the earthquake affected areas. The first three schools were finalised in January-February 2014.
Main outcomes:
• Over 1,472 students and 128 school teachers and staff members have access to safe, furnished school facilities.
• At least 1,440 community members have participated in the school reconstruction through Work for Cash programmes to rebuild schools.
• Up to 6,000 people have access to a safe shelter in the event of a hurricane or other natural disaster.