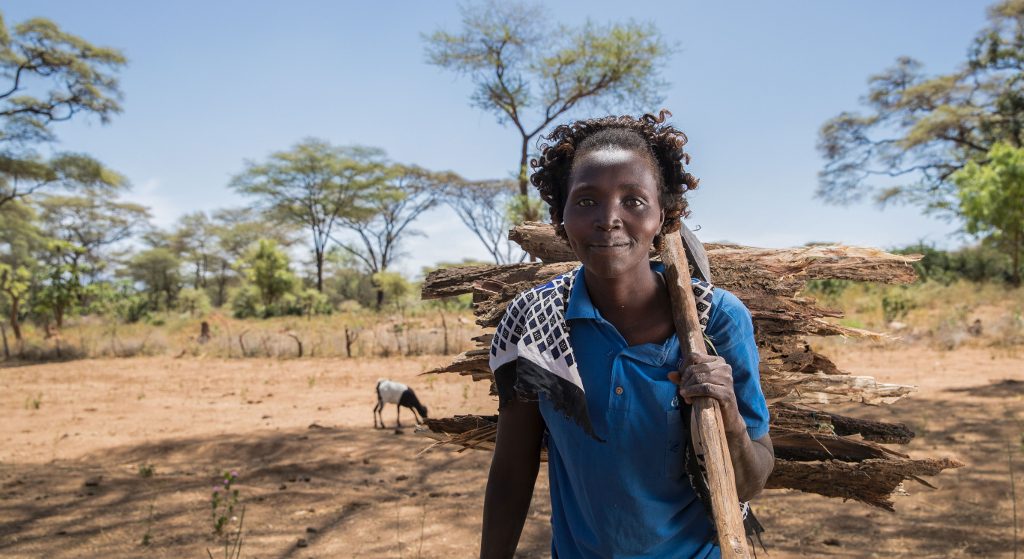 Annual Report 2018
Schooling for Refugees and a Surplus Food Supermarket in Finland
For Finn Church Aid, 2018 was a year of great action and new innovations. We continued our work as the largest Finnish development organisation and provider of humanitarian aid, while reforming our work and introducing new tools.
In September, we opened a surplus food supermarket, WeFood, in Helsinki, which received substantial media attention. As of the fall of 2018, the store managed to reduce food waste in Finland by more than 10 000 kilograms.
The principles of sustainable development guide FCA's operations and we support work toward the achievement of the Agenda 2030 goals in our programme countries. The involvement of the private sector is in line with the principles of sustainable development. Working with the private sector for job creation and livelihoods is a growing priority in Finn Church Aid's work.
Strengthening the entrepreneurial skills of young people and refugees is one example of FCA's focus on job creation. Another, is the continuing work of the Women's Bank, which supports women's micro-entrepreneurship, and has been expanded to include small and medium-sized enterprise (SME) loans and technical support.
Negotiations between FCA Investments Ltd (FCAI), established by FCA in 2017, and the Ministry for Foreign Affairs (MFA) concluded, and the parties signed an agreement with the State Treasury for a loan of EUR 16 million.
At the same time, FCA and the Women's Bank prepared for new social enterprise activities in Uganda. In 2019, a laying house with 15 000 chickens will be built near Kampala directly employing 30 people and indirectly creating income for several hundred people (mostly women) in the production of fodder and the sale of eggs.
In 2018, we also began exporting Finnish entrepreneurship qualifications. We invested efforts in the training of refugees and youth exposed to the risk of social exclusion and exported the first Finnish vocational degrees in business management, placing them within the reach of refugee youth in Uganda.
The role of vocational education and training – particularly in entrepreneurship – has proven successful. FCA promotes the concept of "From Learning to Earning" – for all of our livelihood work, and we focus especially on women and young people.
In accordance with our strategy, we continued to focus our activities on the world's most fragile and challenging operating environments.
Globally and locally, we entered into new partnerships with UN organisations, multilateral development banks, civil society organisations (CSOs), and governments. We launched activities with the United Nations Children's Fund (UNICEF), the United Nations High Commissioner for Refugees (UNHCR), and UN Women. In addition to Finnish development cooperation support, the development cooperation authorities of several other countries funded our operations. Among the new donors in 2018 were the states of Belgium, the Netherlands, and Switzerland.
We also invested efforts in developing the involvement of people with disabilities especially in the field of humanitarian assistance. We adopted guidelines aiming for child protection and received the prestigious Core Humanitarian Standard Alliance (CHS) certification to describe the quality of our work.
Our operations continued to grow. At the end of 2018, Finn Church Aid employed almost 500 people in 15 different countries located mainly in war zones and fragile areas. Additionally, approximately 1 500 teachers were employed in Kenya, South Sudan, and Uganda aid programmes.
From time to time, difficult security situations and unexpected disasters (mainly conflicts) slowed down the implementation of the long-term programming in fragile countries, including the Central African Republic and Syria. Nevertheless, hundreds of thousands of people in different parts of e world received vital support through FCA and our partners.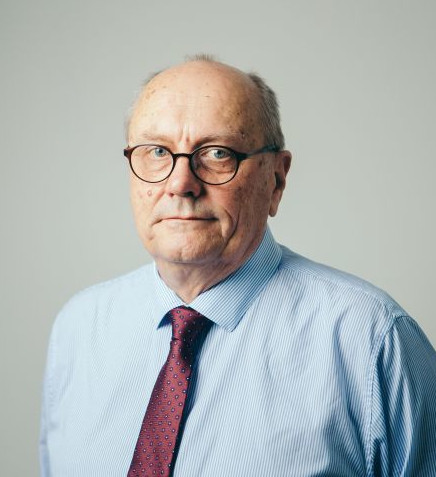 Once again, we also received a tremendous amount of private contributions, for which we are grateful. So a big thank you.
Jouni Hemberg
Executive Director, Finn Church Aid