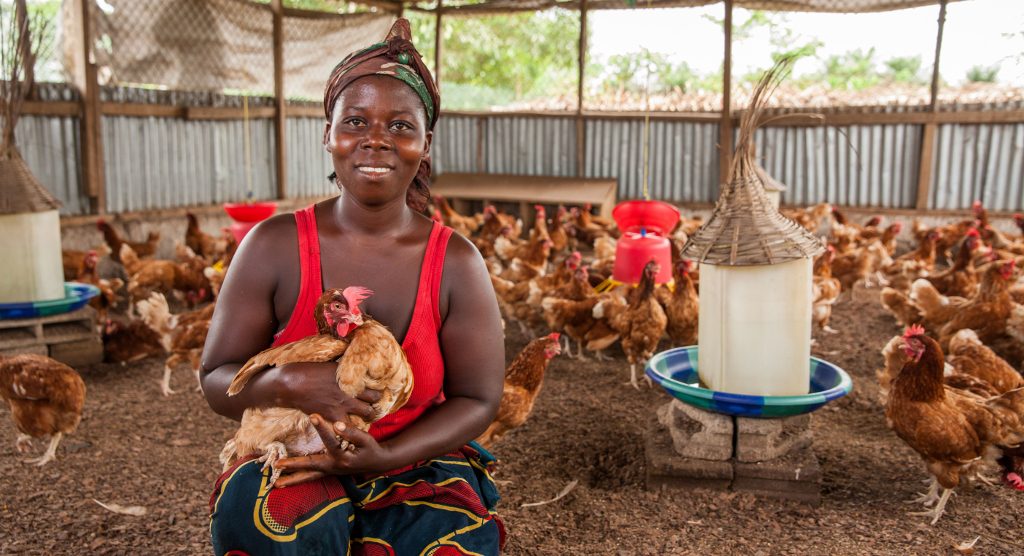 Women´s Bank
A Peak Year for Women's Bank
The most successful year in the history of Women's Bank was 2018. An unprecedented amount of donations of more than EUR 1.8 million were raised and the work expanded to the Central African Republic. The Bank had a total of 12 projects in five developing countries: Cambodia, the Central African Republic, Myanmar, Nepal, and Uganda. Its efforts reached 26 000 women and their families. The project costs were EUR 1.4 million with a cost percentage of 17.1.
The volunteer network focused on Women's Bank fundraising covered more than 40 locations in Finland. Around 1 000 volunteers were actively involved and their work reached some 10 000 interested people.
The Women's Bank Walk was arranged for the ninth time in 75 different locations, raising EUR 82 000. The Women's Bank Open golf tour was held in the summer of 2018, and through the efforts of 24 golf clubs and 1 200 players, raised EUR 40 000. Funds were raised at hundreds of other events as well, for instance, by singing, dancing, skiing, doing crafts, coding, blogging—and even by having a sauna.
One group of volunteers took a trip to Nepal at the group's own expense to get acquainted with the project work being done in that country.
Cooperation with local and national businesses continued. Project-specific donations were made by Handelsbanken, Kaiko Clothing Oy, Novita Oy, and Suominen Oyj.