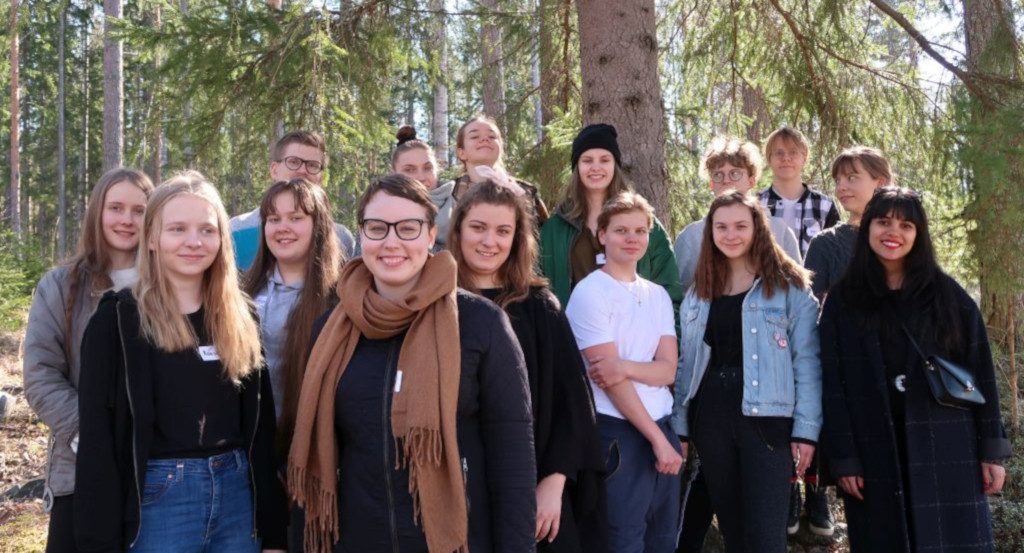 Changemaker
Changemaker Arranged Advocacy Activity Training
In the Changemaker campaign for food security in 2018, the network urged Finnish development cooperation to take food security into account more. The campaign was a great success, for instance at the World Village Festival and the Herättäjäjuhlat event, where young people got more than 1 000 to sign their food security appeal.
Changemaker is an advocacy network where youth and young adults learn to advocate for global justice. Changemaker is comprised of enthusiastic youth becoming empowered and learning ways of influencing the surrounding world when they get involved in the network activities.
During the spring, the network arranged advocacy activity training in Jyväskylä, Tampere, and Helsinki. In the autumn, the network focused its advocacy activity training on a course, which was held partly online and partly in Helsinki. These courses brought to the network new members who enthusiastically got involved in planning and carrying out the 2019 campaign.
In the spring and autumn, the network arranged magazine work training, tackling the subject of journalism as a communications tool, to support the work of the editorial staff of Globalisti magazine. All this training especially attracted young people who would not have participated in the network activities otherwise. Young people were also told about Changemaker activities during parish and school visits made by volunteers in a number of different cities.
Arranging low-threshold Changemaker nights in Helsinki was a new form of activity that began in the autumn. Various themes of advocacy work were addressed on these nights, but their advertisements especially focused on the opportunity to meet other young people who are interested in development issues.
In November, Changemaker sent two volunteers to the 24th Conference of the Parties to the United Nations Framework Convention on Climate Change (COP24) held in Katowice, Poland. There they got new ideas and ways of promoting climate advocacy in Finland.
During 2018, three new local groups were founded in Turku, Tampere, and Seinäjoki. The number of new members was 132 and 19% of those who joined became actively involved.