In Cambodia, Dream Schools collaborate with and listen to everyone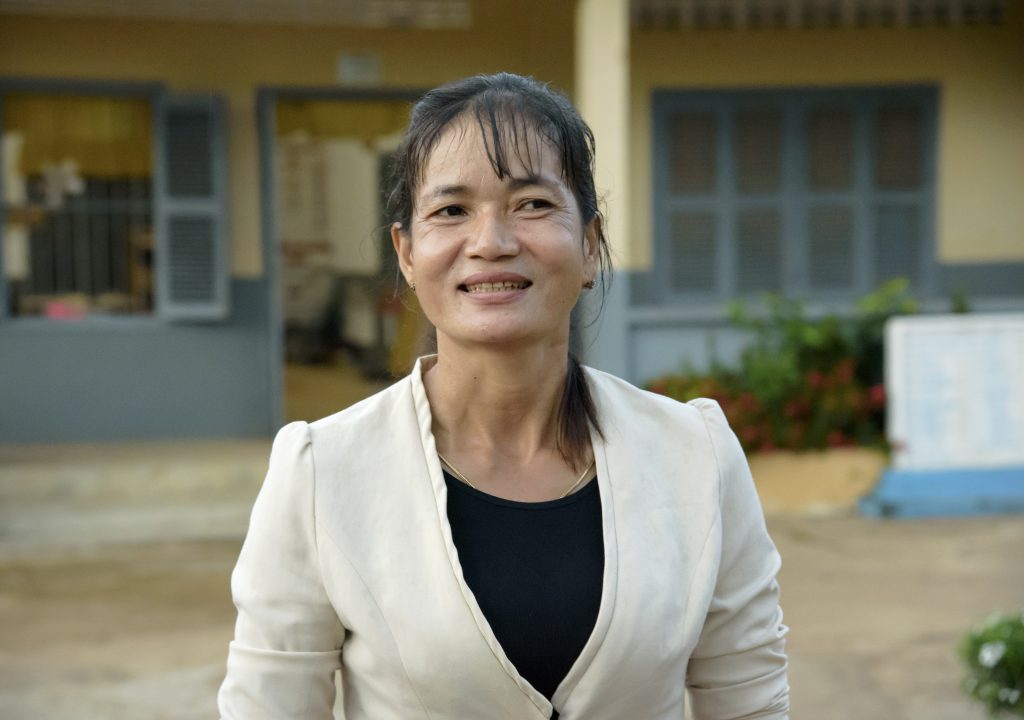 Kong Sophal, the principal of a Cambodian primary school, says she has learned interaction skills and gained confidence in addition to new teaching methods. 
OSROLAO LECH Primary School in Battambang Province in northern Cambodia is among the four schools chosen for the joint Dream School project. The programme was carried out between 2018 and 2021 with the help of Finn Church Aid's Teachers without Borders and a local Cambodian partner, Puthi Komar Organization.
Looking at Osrolao Lech's improved schoolyard, principal Kong Sophal is happy with the results and praises the organisations that helped to achieve them. It making the school a more comfortable and safer place for both children and adults.
"We have worked closely together, like friends or siblings. They really wanted us to succeed and understand," she says.
The Dream School has also collaborated with staff, schoolchildren and local communities. In planning the improvements to the schoolyard, facilities and teaching, everyone, down to the principal, were heard and took responsibility for their shared environment.
Dream Schools improve communication between school and home
Due to the Covid-19 pandemic, Cambodian pupils learned remotely for much of the year.
"Covid-19 has had a major impact on the provision of education because it has prevented us all from coming to school. It's been hard," says Ms Kong.
The Dream School project has succeeded in improving the interaction between schools and families and finding new ways to support learning. Teachers have made home visits by auto rickshaws, known as tuk tuks, and started special clubs that support children's literacy. Ms Kong says last year her school staff also learned to support each other remotely at work.
Teachers benefit from training
In all 24 teachers received training in new teaching methods at Osrolao Lech and Kampong Pil schools in 2021. Principal Kong also says she too has learned a great deal.
"I've become bolder and feel more confident talking to others about school matters and our progress," she says.
"I am better able to adapt to my environment, and the collaboration with the teaching staff and other members of the school is going well."
The principal says she has learned to listen better to others.
"I'm more patient these days. I understand the importance of sharing things with the community as well as with our pupils and the teaching staff. I have learned humility, softness and interactive skills."
Ms Kong believes the Dream School will produce successful young people in the future.
"I sincerely hope that all pupils graduating from this school will have gained the best possible skills for their journey, to act ethically and with ambition and based on knowledge."
Find out more about our work in Cambodia.

Text: Elisa Rimaila 
Photo: Thomas Hommeyer
Translation: Päivi Creber