FCA

Research
FCA
Research
We offer possibilities for students and research institutes to get involved in FCA Research.
FCA is an active actor in the research. Research is an important part of the country programmes in our partner countries. If you are a Master's Degree Student or a Doctoral Candidate, you are welcome to think FCA as a possible partner for your research.
FCA research aims to find solutions for both micro and macro level challenges. Particularly relevant for our work is applied research, where we look for solutions for our daily work-related needs by applying scientific methods such as participatory, action-oriented and critical.
Participatory research means that the research is conducted in close collaboration with the people who can benefit from it; e.g. the communities we are working with.
Action-oriented refers to seeking active participation of the beneficiaries in the course of the research, and aiming at applying new methodological approaches.
Critical refers to empowerment of the people whom we are working with; it actively seeks possibilities to break the silence and status quo in the societies, and helps marginalized people to get their voice heard.
See examples of prior FCA research
Learning Together – Collaborative Action Research to improve practice at the Asmara Community College of Education (2017)
Leading to Student Teachers' Success or Low Academic Performance (2018)
Before contacting FCA, we advice you to go through the following steps: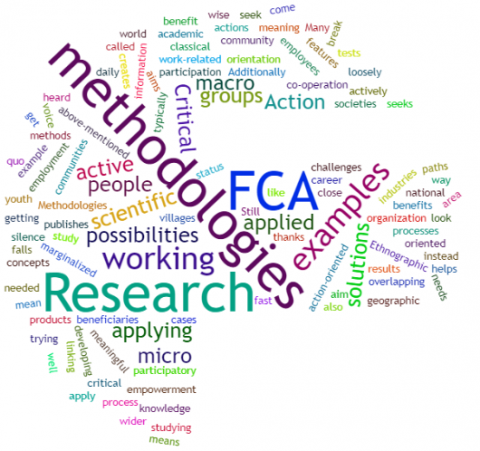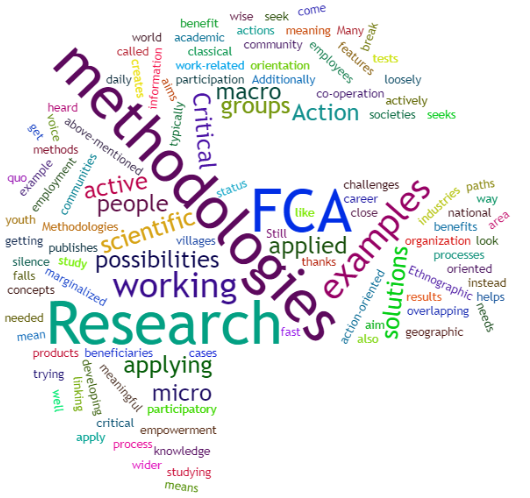 Familiarize yourself with FCA Global Strategy, our work in the partner countries and the Guiding Principles and Standards in our work, and make sure that your topic is relevant for FCA.
Discuss the topic with your academic supervisor and evaluate if FCA would be a relevant partner for your work.
If you think that your topic is suitable for FCA, express your interest through "Expression of interest for FCA Research" form at the bottom of this page. Fill the form and attach all the required documents. We are not reviewing expressions of interests forms, which are not fully filled. Your express of interest needs to be sent at least 3 months before you intend to start your research. Please note that we do not accept expressions of interest by e-mail.
Once you have submitted your expression of interest by filling the form below, you will receive an automatic confirmation.
Your application is reviewed by the FCA Research staff. In case your proposal is rejected, you will be notified with an explanation for refusal. If your idea is accepted, you are asked to send a full proposal with supporting documents.
The full proposal is reviewed by the FCA Research Contact person and coordination group. You will be linked with the relevant country programme or thematic representative, who will continue to support your work and brainstorm the practicalities. If FCA partners with you in your research, there will always be a written agreement, which explains roles and responsibilities for each party.
After you conclude your work, your published research or a link to it can be published on FCA's website and social media channels.
Please submit your expression of interest by filling and submitting the form below. We will notify you once we have received your application!
Expression of interest for FCA Research
Read more about how we ensure data protection and how we process personal information: