Beirut's schoolchildren need our help to rebuild their lives
Lebanon's multiple simultaneous crises are fuelling domestic abuse, child exploitation, child marriages and child labour, writes Emma Pajunen, FCA's humanitarian assistance coordinator living in Beirut. FCA has begun work in schools affected by the Beirut port explosion.
I recently visited a Beirut school, where we are launching Finn Church Aid's educational programme, to ask the teachers and students how they felt the school was doing. They showed me a deserted basketball court and said it now served as a car park.
In Beirut, Covid-19 closed playgrounds early on, and many children and young people have spent much of the past 18 months at home. The students I met at school hoped they would be able to play games and have fun in the schoolyard when schools restart in the autumn.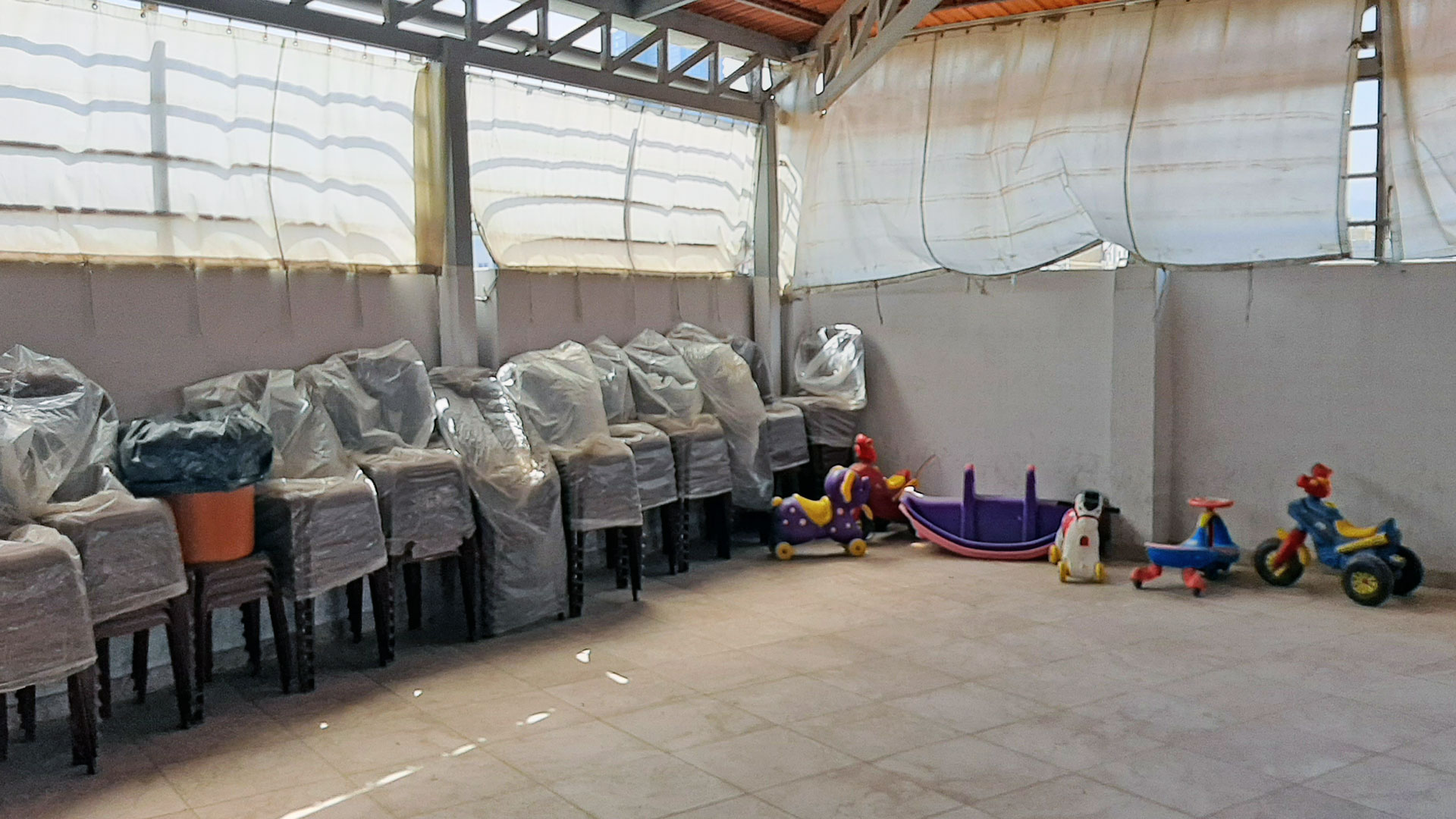 In Lebanon, children and young people need our support now more than ever. In the wake of the devastating port explosion in August 2020, the country has plunged into a political stalemate without a functioning government. Lebanon is also suffering from a severe economic crisis which is exacerbated by the Covid-19 pandemic.
Besides the locals, refugees also need help. About 1.5 million Syrians fled the war in their home country to Lebanon. Now refugees account for a staggering 25 per cent of Lebanon's population.
Unprecedented economic collapse and a devastating explosion
According to a report published by the World Bank in June, Lebanon's economic crisis is thought to rank in the top three most severe crises episodes globally since the mid-19th century.
Since October 2019, the Lebanese pound has lost about 90 per cent of its value against the dollar. This means that ordinary people's salaries or pension savings have lost most of their value. Poverty and unemployment are estimated to have at least doubled.
Along with food supplies, the currency collapse is affecting the availability and prices of fuel and medicines. The Lebanese people I met said the only way to make ends meet is for relatives and friends living abroad to send them dollars.
Lebanon has not had a sovereign government since the previous government resigned after the Beirut port explosion in August 2020, which further complicates the situation. About 200 people died and 300,000 people lost their homes in the blast.
Immediately after the explosion, FCA sent emergency relief, including food and hygiene items, to more than a hundred families.
The explosion damaged more than 200 schools, affecting over 85,000 students. Reconstruction is still in progress.
Finn Church Aid is beginning repairs in some schools damaged by the port explosion. The schools are in the poorest areas of Beirut and mostly attended by local Lebanese or refugee children.
Schools face many challenges
The Lebanese education sector is in deep crisis. Nationwide protests that began in October 2019 forced children to stay at home even before the Covid-19 lockdowns. Since then, some Lebanese and Syrian students have missed out on education completely, and over a million students have lost more than a year of learning.
According to a recent UNICEF report, 15 per cent of the families they interviewed had taken their children out of school because they could no longer afford school fees, and nine per cent of families had to send their children to work instead of school.
Before remote learning was offered, only half of Syrian school-age refugees attended school. During the 2020–2021 school year, 25,000 Syrian refugees dropped out of school and more than 40,000 Lebanese students moved from private to public education because their parents could no longer afford tuition fees. But public schools were already full, and now children go to school in two shifts.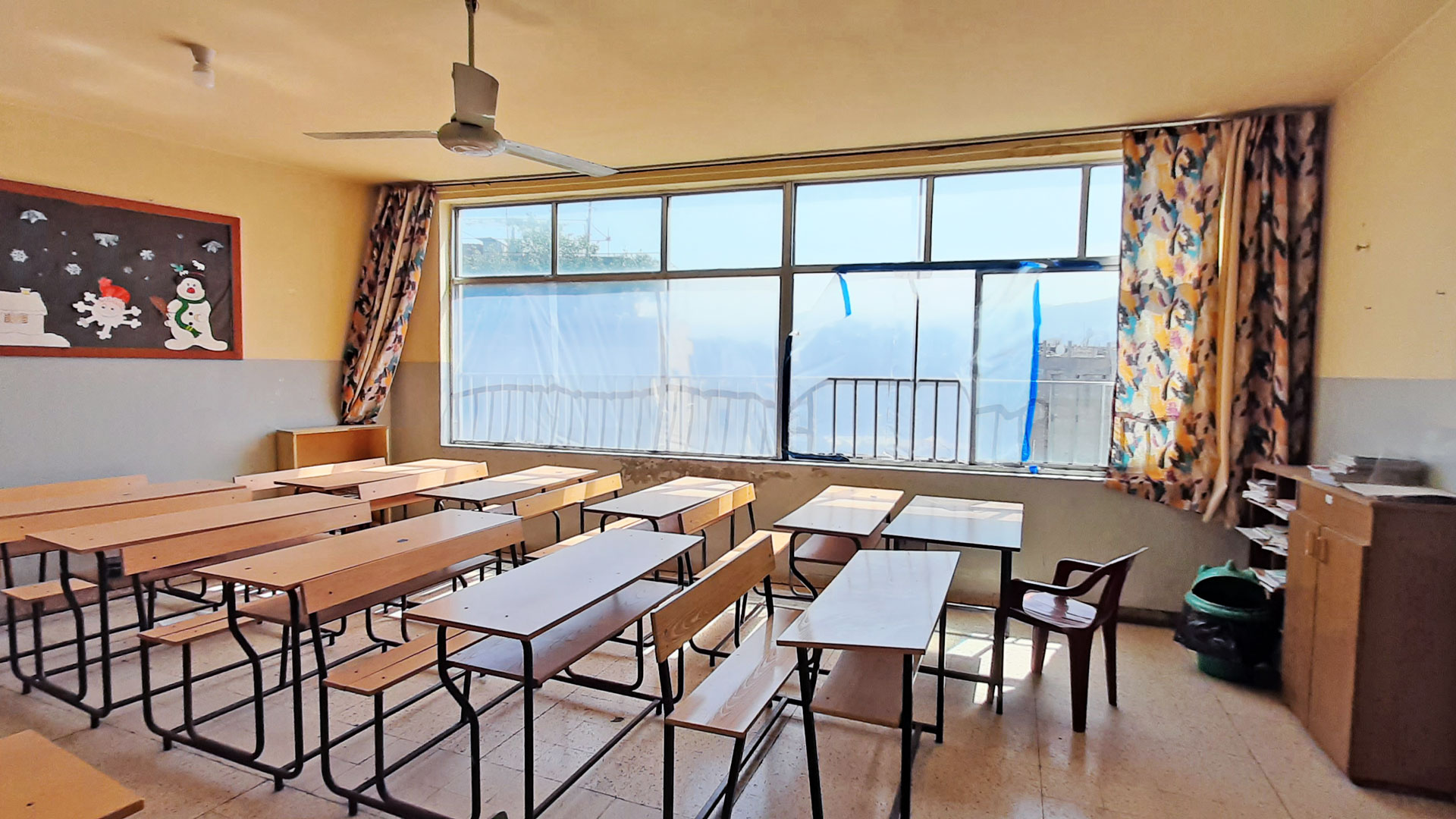 For many reasons, distance learning has been difficult to provide. Internet connections are slow and expensive, power cuts are common, families lack IT equipment and parents may be unable to help their children with home schooling. The effects have been particularly disastrous for vulnerable schoolchildren, such as Syrian refugees.
The economic crisis has also affected teachers who have seen their salaries plummet. If the value of a teacher's monthly salary in dollars was about $1,900 a month, it is now about $160. At current prices, it's hard to imagine how this would be enough to support a family, pay rent or even buy food. So teachers often take two or more evening or weekend jobs just to make ends meet.
Schoolchildren need our support
During school visits, I have listened to the discussions between the teaching staff and students. Support for the wellbeing of children often comes up. Lebanon's multiple simultaneous crises are fuelling domestic abuse, child exploitation, child marriages and child labour. Children's distress is palpable, and the need for psychosocial support in schools is growing.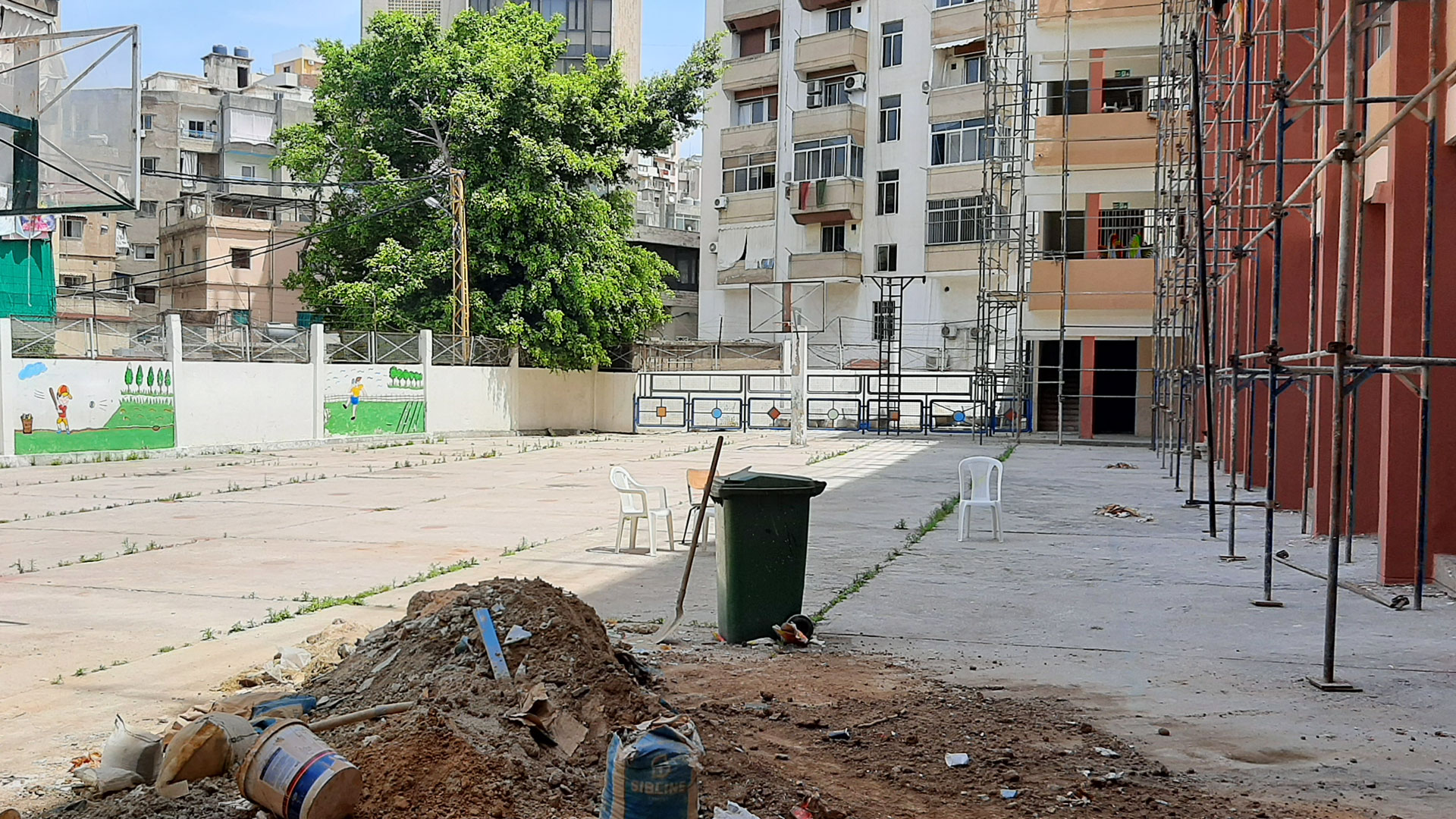 Our work aims to improve the learning conditions for schoolchildren. In our partner schools, we are not only repairing the damage caused by the port explosion, but also investing in outdoor spaces. In some schools, the yards are small and lack the space for play, exercise or games. Pleasant schoolyards and the time spent in them will provide a major boost for students' wellbeing.
FCA offers remedial classes for those at risk of dropping out of school, including a free meal for the students attending the classes. We also provide cash assistance to parents who cannot afford school fees. And based on feedback from students, we organise activities such as sports and games to boost students' wellbeing. Teachers receive training in psychosocial support and distance learning methods.
I'm happy to report that the repair works will begin soon, and the other school programmes will start in September when the new semester begins.
The writer is Finn Church Aid's humanitarian assistance coordinator in Lebanon. She has lived in Beirut for two and half years.