Contract farming project delivers life-changing benefits for women farmers in Uganda
Traditionally, women have had a hard time making a living in Mityana, a rural town in central Uganda. Women are usually not allowed to own farming land, and the ones who have land at their disposal have had low and unpredictable crop yields. This is something the contract farming project, backed by Women's Bank and Finn Church Aid, wanted to address.
CONTRACT FARMING is a system in which farmers enter into an agreement with a buyer under predetermined contractual obligations. The farmers produce for the market, as they are already assured that they will have a buyer, and what price they will get for their produce.
In some cases, the buyer might also support the farmers with agrotechnical knowledge, inputs and other production requirements to be assured of the best quality product.
"Before, I struggled to make ends meet. I would plant my crops and hope for the best. But now, I have a contract that guarantees to buy my maize at a fair price. I have also received training on how to improve my farming practices, and I have seen the results in my yields," says one of the farmers, Celina Nelima, about her experience with contract farming.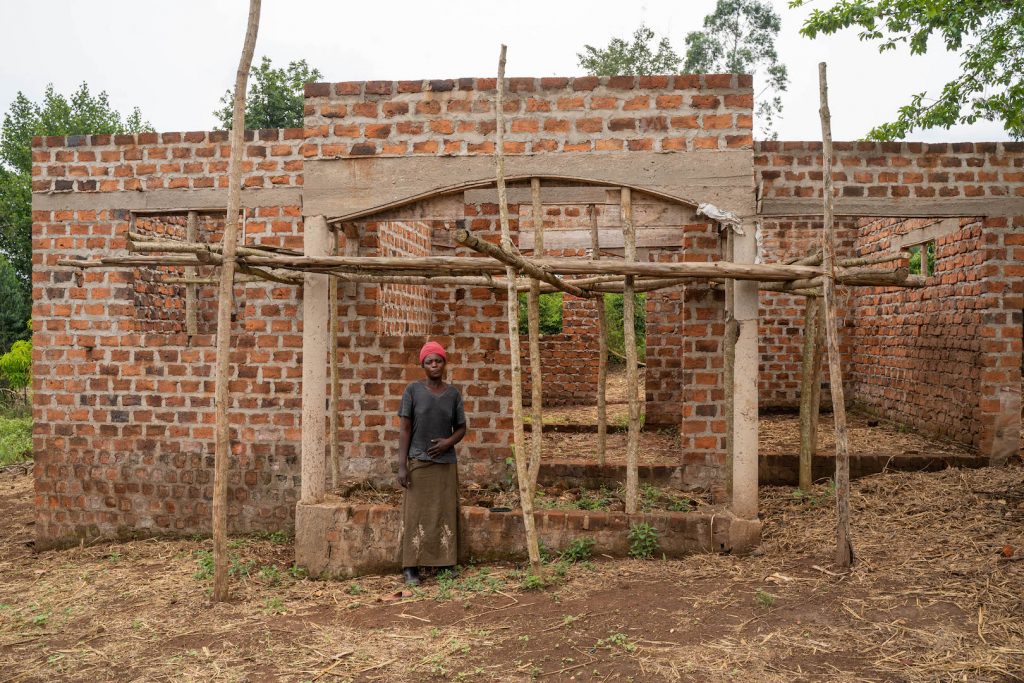 "With the profits I make, I set up a fast foods business where I sell fried chips to the community in the evenings. I save enough money weekly, and now I am building my dream house. I am grateful to Finn Church Aid for their support," Nelima, 34, adds with a big smile.
Increased bargaining power
Finn Church Aid and Women's Bank help build the linkages between the women farmers and buyers. One of those buyers is Egg Production Uganda Limited (EPL), which is set up by the Women's Bank. Women are assisted in organising into groups, creating collective bargaining power, to negotiate fair trade deals with the buyers.
FCA and EPL provide women farmers with training and support in the community, such as business literacy, good agricultural practices, Village Savings and Loan Association (VSLA) methodology, gender awareness, leadership and short-term specialized livelihood trainings. Training has improved the lives of the women and helped them access seeds, fertilizers, and other things they need to start their businesses.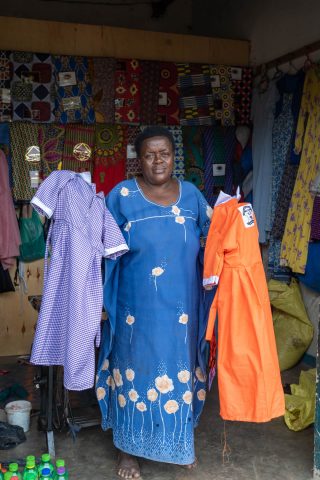 The results have been remarkable. The farmers have been able to increase their yields and household income significantly, take their children back to school with ease, access finances for investment through VSLAs, access medical services, gain respect in their communities, and be elected to leadership positions.
Women in control
Through this, the lives of the women farmers have transformed. They are no longer at the mercy of middlemen who would buy their crops at a low price or not at all. They now have a steady income and can plan for the future.
Bitamisi Nakibirango, 52 years says, "I used to walk 7 kilometers to go to the market to sell my produce, now EPL collects the produce from the bulking center which is not far from my home. This has allowed me to save time and money."
The success of the contract farming system in Mityana has also had a ripple effect in the community. Other farmers have seen the benefits and are now interested in joining the program. Finn Church Aid Uganda continues to work with the farmers to expand the program and ensure its sustainability.
In Mityana, over 700 women, from as many households, with an average of 6 household members each, were introduced to contract farming by Finn Church Aid Uganda (FCA). FCA is a non-profit organization that works to promote sustainable livelihoods in rural communities in a program that was initiated on January 3rd 2021.
Text: Kadlah Nabakembo