New INCLUDE project launches innovative methods to get children back to school in Uganda
9.8.2018
Four major international NGOs launch an innovative and ambitious new education project, aiming to get thousands of out-of-school refugees and Ugandan children back into education.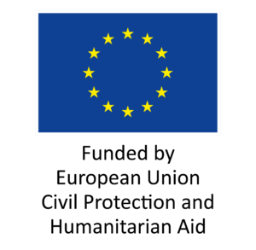 The INCLUDE project will use accelerated education methods to teach children who have missed out on years of school. It provides interactive computer games to promote learning, helps children who have fled war to cope with the stress of their experiences, and engages communities to identify their own priorities for improvement.
The project is developed by the new Education Consortium, which is led by Save the Children alongside Finn Church Aid, Norwegian Refugee Council and War Child Holland thanks to a €3 million humanitarian grant from the European Union.
Uganda hosts the largest number of refugees in Africa and one of the largest numbers worldwide. More refugees continue to arrive every day and more than 60% are reported to be children.
More than 350,000 refugee children (57% of the total number) are now out of school.
The Government of Uganda and local communities have shown tremendous hospitality in opening their doors to refugees who have fled horrific violence and suffering, but the influx has put severe strain on local resources. Schools which were already overcrowded and short of teachers and basic resources are now under increasing pressure.
At least 171,000 children in local host communities (34% of the total) are also out of school.
The INCLUDE project will start work in West Nile, with children aged 10–18. Many have had to drop out of school because they can't afford to attend, or because they have been separated from their families, have to work to support their relatives or have themselves become child mothers.
European Commissioner for Humanitarian Aid and Crisis Management Christos Stylianides says:
"Education is not a luxury, it is a basic right that gives children the tools, support, protection and hope for a better future for them and their community. Each child has a right to learn, whatever the circumstances. Preventing lost generations is our collective duty."
"The EU is a leading voice in education in emergencies. Since 2015, we have consistently increased our humanitarian funding for education in emergencies, and next year we aim to increase it by a further 2%, reaching a 10% allocation of the overall aid budget in 2019. This allocation will be 10 times more than the allocated budget in 2015."
Lisa Parrott, Acting Country Director for Save the Children in Uganda says:
"With hundreds of thousands of children out of school, the scale of the education crisis requires new approaches and new ways of working. By joining together and using innovative new ways of teaching and learning, we can achieve so much more."
"Education is vital to give these children the chance of a better future. Refugee children can make a valuable contribution to Ugandan society and to building a prosperous and peaceful South Sudan, but they need to be given the chance to fulfil their potential. Host communities have generously welcomed refugees, and it's essential that they receive a decent education as well."
The INCLUDE project makes use of technology and innovation to implement four different components:
Accelerated Education, which uses a specially designed and condensed version of the Ugandan curriculum to speed up learning for children and youth who have missed out on years of school. By covering two to three grades of primary education in one year, and using teaching methods appropriate for different age groups, the programme helps children transition back into the formal schooling system.
Can't Wait to Learn is an innovative technology-based solution for quality education, especially tailored for children affected by conflict. It provides classrooms with tablets loaded with interactive games that help teach literacy and numeracy. The games make learning fun, engaging and more effective.
Team Up is a series of recreational activities that are designed to reduce the stress that refugee children experience as a result of war, their difficult journeys to safety and life in a new country. Many of these children have seen horrific violence, which could scar them for years to come. Team Up activities strengthen the cognitive, physical, emotional and social development of children through sports, games and body movement.
ILET (Improving Learning Environments Together) encourages communities to participate in improving the quality of education, through a series of assessments that are designed for humanitarian contexts and empower teachers, parents and learners to set their own priorities for school improvement.
By working closely together and combining technical expertise, the Education Consortium will be able to have a bigger impact for out of school children and provide greater value for money.
For more information, contact:
Rachael Corbishley, Education Consortium Manager, rachael.corbishley@savethechildren.org
Alun McDonald, Head of Advocacy and Communications, Save the Children alun.mcdonald@savethechildren.org
Learn more about Finn Church Aid's work in Uganda by clicking here.