16.10.2023
FCA Uganda and UNHCR award 30 scholarships for refugees to study in Italy
Finn Church Aid (FCA) in partnership with the UN Refugee Agency (UNHCR) has awarded scholarships to 30 refugees to study various master's degrees in Italy.
The students enrolled in the University Corridors for Refugees (UNICORE) project are from Uganda's refugee settlements of Kyangwali, Kyaka II, Rwamwanja, Bidibidi, Palorinya, Adjumani, Koboko, Kiryandongo, Adjumani, Palabek and Uganda's capital – Kampala.
THE UNICORE SCHOLARSHIP programme aims to increase opportunities for refugees currently residing in Kenya, Niger, Nigeria, South Africa, Uganda, Zambia and Zimbabwe to continue their higher education in Italy in a bid to promote higher education and increase the share of refugees enrolled in higher education. The program is a funded by a consortium of 33 universities in Italy coordinated by UNHCR Italy.
FCA took part in the fifth cohort of the programme, which was the first with Ugandan participation. Out of 50 UNICORE scholarship slots across Africa, Uganda was awarded 30.
25 candidates travelled to Italy on October 12th 2023, while the remaining will follow at a later date.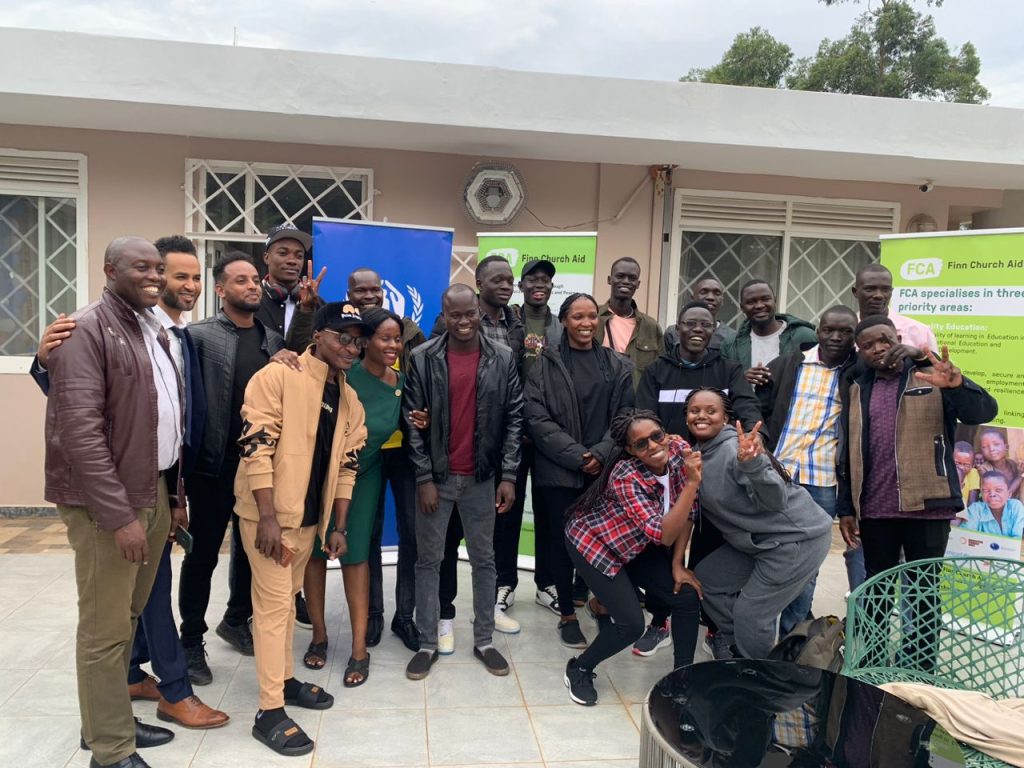 Refugee advocates
Speaking during the send-off for the candidates to Italy, Wycliffe Nsheka, Country Director for Finn Church Aid Uganda, commended the successful students for receiving the scholarships and encouraged them to study hard.
"Finn Church Aid supports the right to quality education right from early childhood through primary and secondary school, as well as vocational and higher education. We will continue working with UNHCR to look into different opportunities for different pathways in order to make sure that we assist refugees in realising their education goals.
He encouraged the candidates to be ambassadors in Italy. "Go and succeed, get new opportunities, and make your life better. We would like you to inspire more refugees."
Representatives of UNHCR also echoed Mr Nsheka's message encouraging the candidates to act as refugee advocates.
"We have been working with Finn Church Aid for about a year to expand the complementary pathways project. A lot has been done behind the scenes for the UNICORE programme to reach here and I appreciate FCA being a good partner," said Mike John Wells – Senior Resettlement Officer at UNHCR Kampala.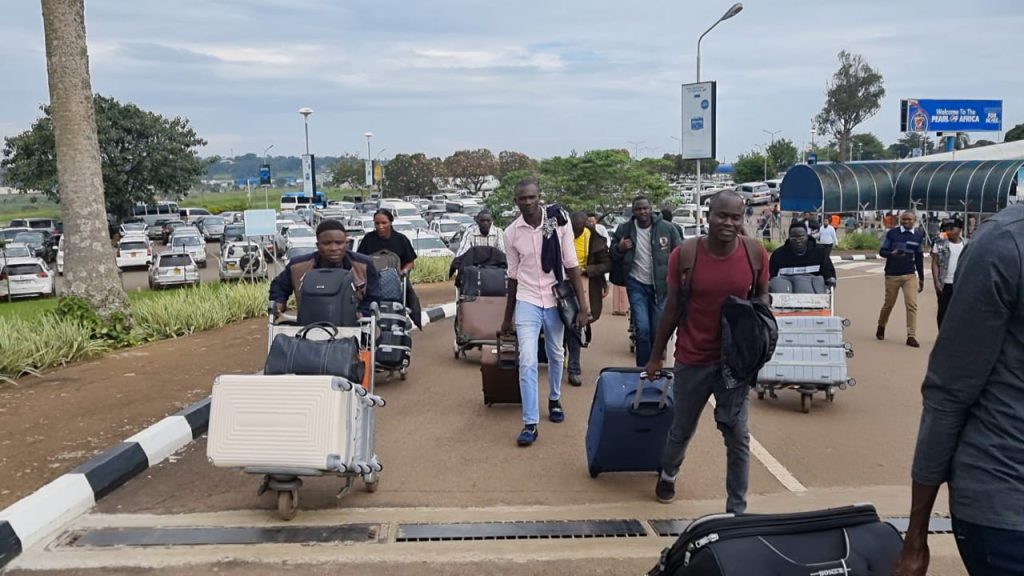 FCA assisted at every stage
FCA Uganda played a number of roles throughout the process including information dissemination, career guidance and counseling, scholarship application support, supporting candidates in acquisition of travel documents, visa applications and psychosocial support. The organisation collaborated with UNHCR in Uganda and Italy, as well as the Office of the Prime Minister and the Embassy of Italy to support the pre-departure processes.

The process also led to a new opportunity opening up for potential refugee students.
"As a result of this performance, Italy launched the Sports Corridor as an additional pathway for candidates to pursue their bachelor's degree in Italy through competence in and contribution to sports.  A list of 38 potential candidates (34 Male and 4 Female) has been shared with UNHCR for selection for this pathway," said Diana Berocwiny, Complementary Pathways Officer at FCA Uganda.
The scholarship covers a large number of expenses, including, but not limited to: application and tuition fees; books, language training; a monthly stipend; housing; transportation; health insurance; mentoring or psychosocial support, travel costs to the third country and visa fees.

The students are also permitted to undertake work-study or part-time employment.
Scholarship recipients enthusiastic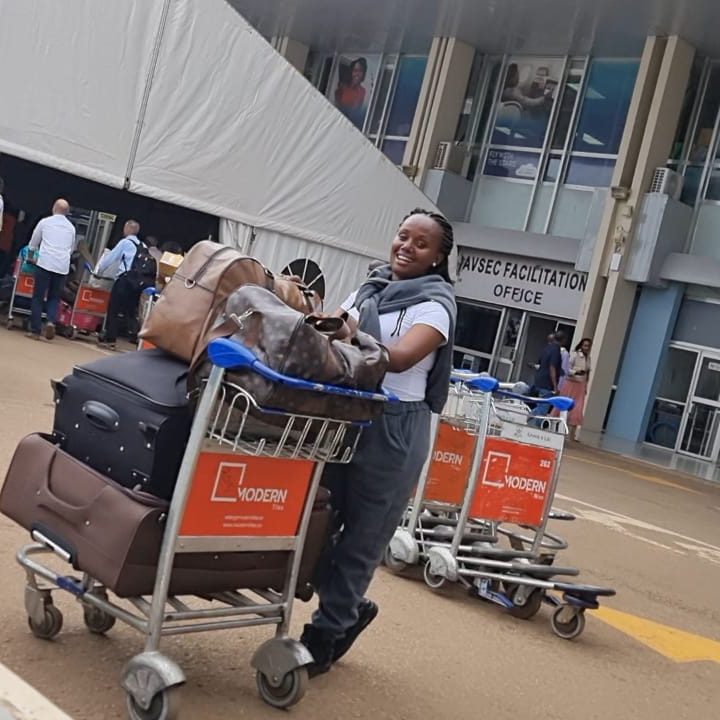 Umwari Joviale, a Congolese refugee from Rwamwanja, is eager to study international accounting and management at the University of Siena in Italy.
"I am happy that my dream will come true. I dream of reaching far and supporting vulnerable people. Joining the university is a sign that I will." She tells us.
Joviale came to Uganda with her family in 2014. They were escaping the war in Congo.
"When we got here, Rwamwanja refugee settlement was just a bush. The settlement at the time had a small population. My one and only hope at the time was to be able to eat. I cannot lie to you that I had any other dream then, I just dreamed of having a proper meal. We only received maize and beans, so I always dreamed of eating meat." She adds.
"I had been studying in Congo, so after settling in the settlement I decided to look for opportunities. Every day I would walk for three hours to UNHCR offices in the settlement, sit at the gate and wait for someone to come and help me.:
After repeated trips to UNHCR offices, Joviale was able to secure funding in 2016 to attend Bugema University and pursued a diploma in accounting.
"I put a lot of effort into my academics and outperformed my peers in class. Now that I have received this UNICORE scholarship, I am grateful that I will continue my education. I will not wait until I graduate from university to start fulfilling my passion of helping girls in Rwamwanja refugee camp and other disadvantaged individuals. I shall begin working on it immediately," she adds.
Kibrom hopes to develop a novel medication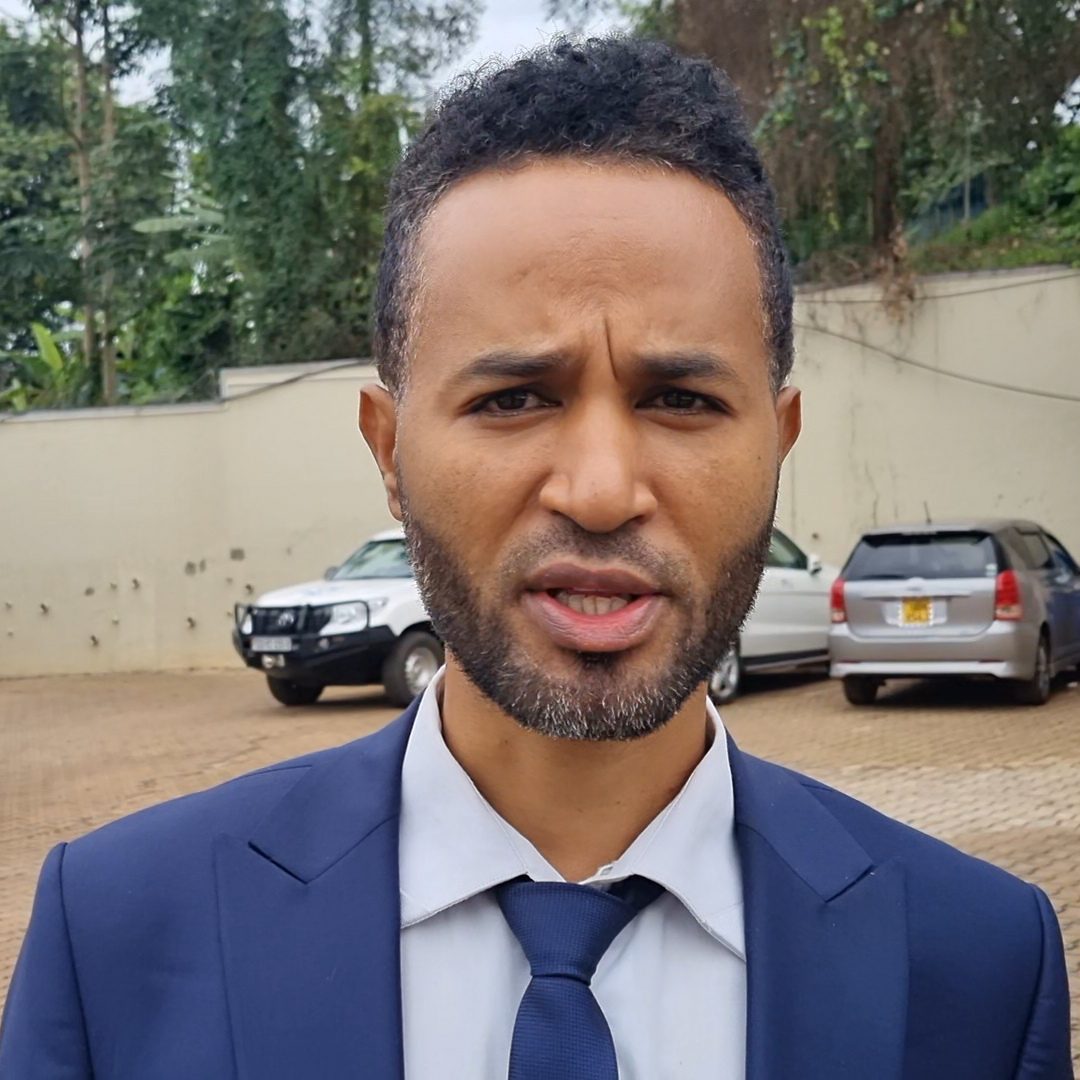 Beyene Kibrom Abrahaley, an Eritrean refugee, will study medical biotechnology in Italy. He is appreciative of the scholarship since it advances his goal of changing the medical industry in his home country.
He says, "I have seen many people die, so I hope to find a new drug after my studies so that everyone can live a great life."
Kibrom escaped his home country because of insecurity and arrived in Uganda via Sudan.
"Smugglers transported me. My journey wasn't simple; and I still have many traumas from it. I'm grateful to the government of Uganda and UNHCR for improving my life," he explains.
"I discovered the UNICORE programme while researching educational options online after relocating to Kampala. and was able to apply and complete the process with FCA's assistance. I am excited to start on my master's degree."
More about the UNICORE programme
The University Corridors for Refugees UNICORE project is promoted by 33 Italian universities with the support of UNHCR, the Italian Ministry of Foreign Affairs and International Cooperation, Caritas Italiana, Diaconia Valdese, Jesuit Refugee Service and other partners.
Today, 7% of refugees have access to higher education compared to only 1% in 2019. This is, however, far below the global average tertiary and higher education enrollment among non-refugees, which stands at more than 40 per cent.
Ahead of this year's Global Refugee Forum – the world's largest annual gathering on refugees, to be held in Geneva in December 2023 – UNHCR is urging states and the private sector to come forward with pledges to increase funding for and access to higher education by joining and marking contributions to the 15by30 global pledge on refugee higher education and self-reliance, which aims to achieve enrolment of 15% of refugee youth in higher education by 2030.
Text and Images by Linda Kabuzire