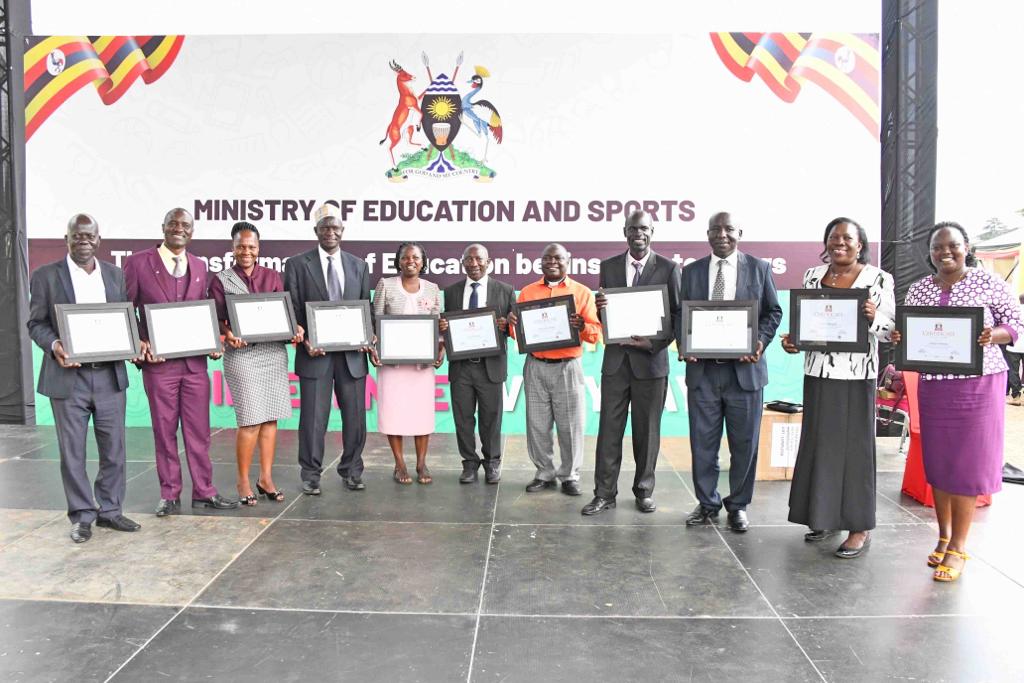 FCA teacher recognised for making a difference in the refugee community
The Headteacher of Finn Church Aid (FCA) supported Rwamwanja Senior Secondary School, Mr. Oscar Ntwatwa, has been recognized and awarded among the best twelve teachers making a difference in Uganda. The school is in Rwamwanja Refugee settlement – Kamwenge district, southwestern Uganda.
NTWATWA RECEIVED a certificate of recognition, a cash prize, and an opportunity to travel to Ireland to benchmark best practices in education.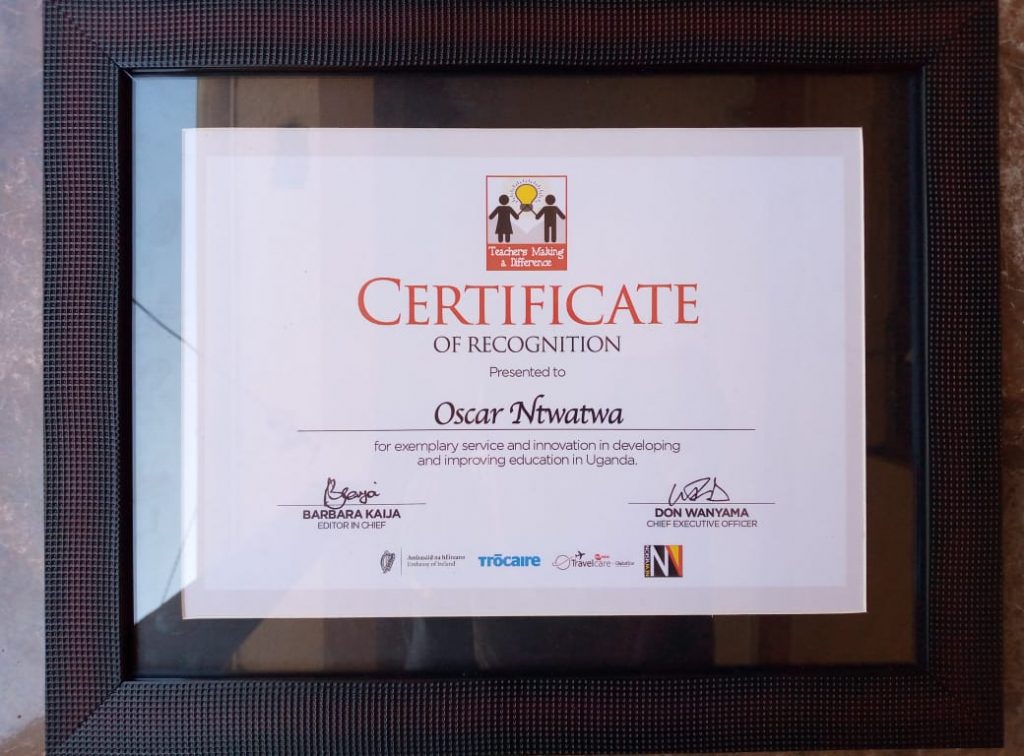 Uganda has been acknowledging teachers since 2005, under the "Teachers Making a Difference" competition that recognises teachers who are positively impacting the lives of their students and their communities. It is spearheaded by Vision Group – one of Uganda's leading media houses – and the Irish Embassy.
The teachers were awarded during belated World Teachers Day celebrations on 30th November 2022. The celebration was presided over by the President of Uganda H.E Yoweri K. Museveni in the company of the First Lady & Minister of Education and Sports Janet. K. Museveni.
Ntwatwa was recognised for some of the unique innovations at the school he heads. With support of Finn Church Aid, Ntwatwa has increased enrolment in the school from 301 students in 2019 to 1,080 in 2022. Forty percent of the students are refugees.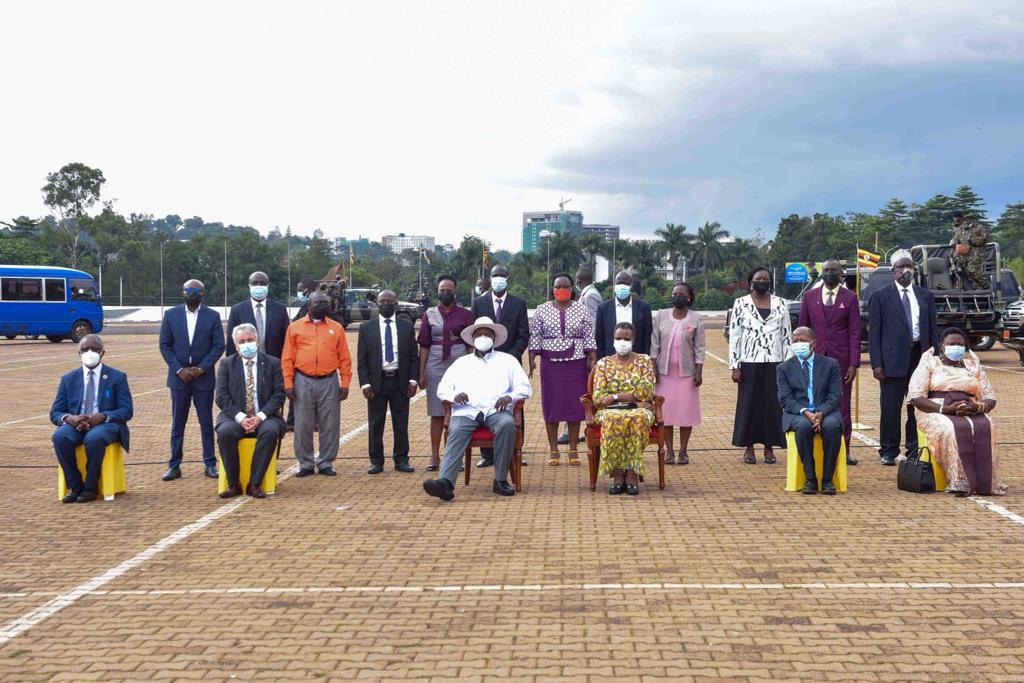 Most notably, Ntwatwa integrated Information Communication Technology (ICT) into teaching and learning.
"This innovation that was introduced by FCA with support from the UN Refugee Agency (UNHCR), gave me a very big score. The awarding team visited the school and were impressed to find students using iPads for learning and research purposes," Ntwatwa says.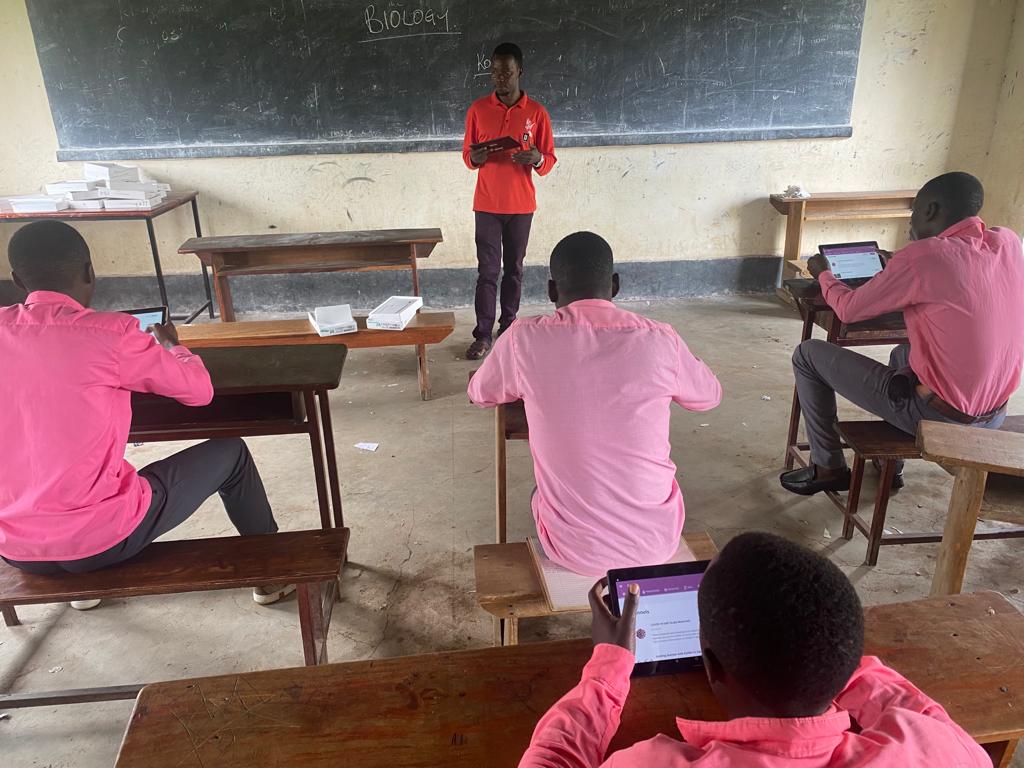 Ntwatwa was also recognised for improving access to school through provision of bicycles. FCA purchased over 200 bicycles for students to commute to and from school.
"The awarding team was also impressed by the safe learning environment, our fully equipped laboratories and libraries and dormitories that were constructed by the Government of Uganda and Finn Church Aid with funding from the United States Bureau of Population, Refugees, and Migration (PRM)" Ntwatwa adds.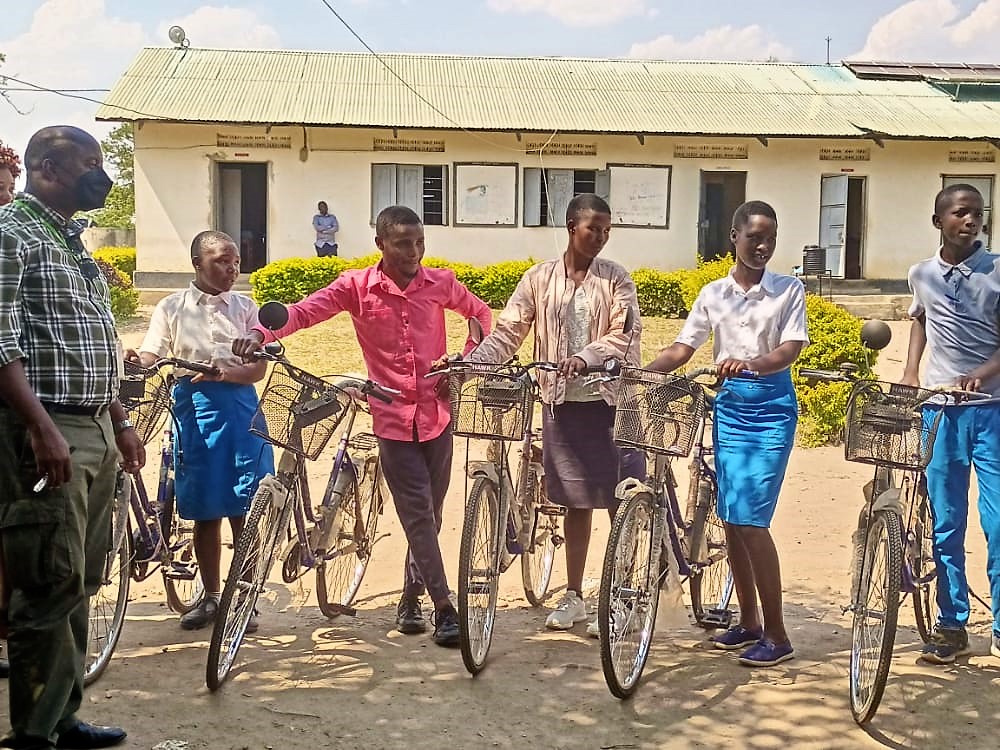 Other innovations considered included scholarships for vulnerable learners, environmental conservation, healthy school feeding through the introduction of school gardens, menstrual hygiene management, and distribution of scholastic materials.
Ntwatwa appreciated FCA and partners for increasing access to quality education in Uganda. "I am excited to receive this recognition as it is a golden opportunity for me, and a big motivating factor that am going to use to motivate my colleagues. It means that when you work to improve the lives of vulnerable children and communities, you impact people." Ntwatwa says.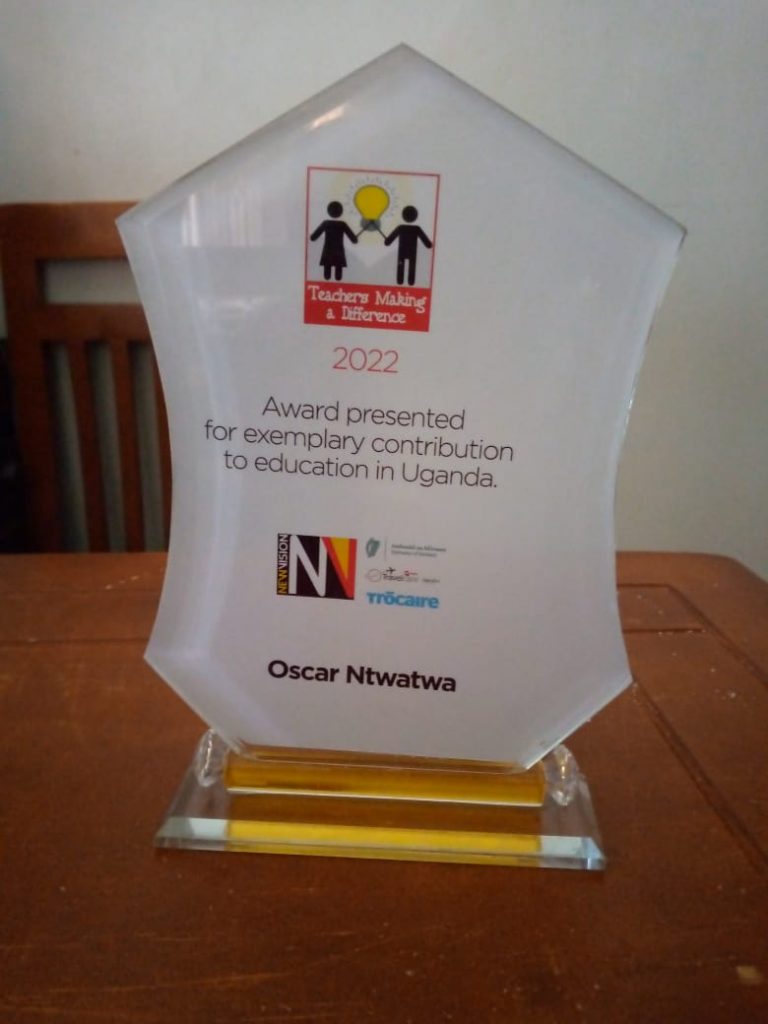 "We are very proud of Ntwatwa for this recognition and for making a difference in learners' lives. FCA closely works with him and other teachers to ensure access to education for all, including persons with disabilities and young women in Rwamwanja refugee settlement." says Filbert Idha, FCA Uganda Education Technical Lead.
"FCA Uganda is very passionate about teachers, and we support over 2000 teachers across 5 refugee settlements. We believe they form the most critical resource for realizing quality education which is why we heavily invest in their continuous professional development and well-being," he adds.
FCA in Uganda contributes to improved access and better quality of learning through four strategic focus areas: Education in Emergencies, TVET and Linking Learning to Earning, Education Sector Development and Teacher Education.

Text: Linda Kabuzire