FCA signs memorandum of understanding with Ministry of Education and Science of Ukraine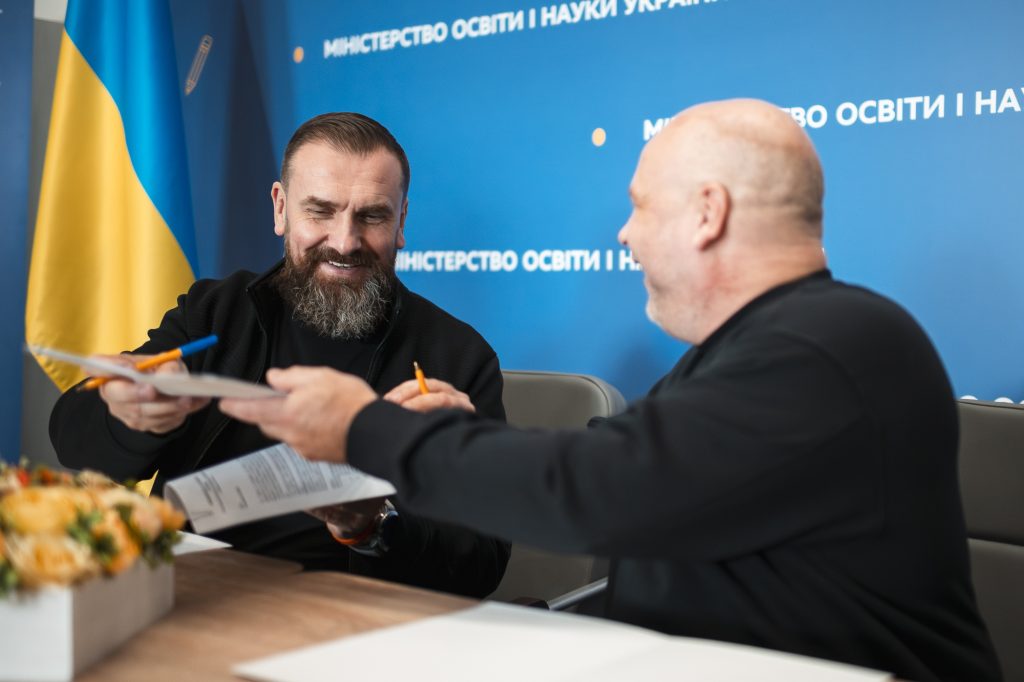 On November 6 in Kyiv Tomi Järvinen, FCA Executive Director and Oksen Lisovyi, Minister of Education and Science of Ukraine signed a memorandum of understanding. The memorandum aims to consolidate efforts at enhancing educational sector of Ukraine.
AT THE SIGNING, Minister Lisovyi said, "Today, it is especially important for us to support children's and youth's bids for education and help them fill them knowledge gaps caused by COVID-19 pandemic and war outbreak."
Tomi Järvinen highlighted that it is important for children and youth to have a vision for the future even amid the crisis.
"In addition, we need to understand what the war's cost is for mental health. We need to do all we can so that the children and youth get the support they need", he said.
Furthermore, Minister Lisovyi underlined the importance of psychosocial support and said that the role of partner organisations is crucial, as Ukraine lacks internal resources due to the ongoing war.
A long term agreement on education
In line with the memorandum the parties agreed to cooperate on:
Rehabilitation of damaged buildings and provision of shelters in educational institutions.
Establishment of safe and inclusive learning environments.
Building capacity of educational institutions and stakeholders to provide better quality and inclusive education.
Providing capacity building and educational activities on MHPSS (Mental Health and Psychosocial Support).
Supporting the renewal of educational content.
Support of education stakeholders in overcoming learning losses.
Supporting the development of socio-emotional and interpersonal skills of teachers and students.
Support access to quality education and training for the most vulnerable groups. This includes people with disabilities, veterans and IDPs (Internal Displaced Persons).
Ensuring better transition from education to employment through development and implementation of labour marked demand-driven education and training programmes.
The memorandum extends for five years from the day of its signing with the possibility of renewal after this time.
Read more about our work in Ukraine.