FCA and ECHO partner in quality education for conflict-affected children in South Sudan
23.5.2017
FCA builds temporary learning spaces in South Sudan in order to improve access to quality education for children and youth in Fangak County. Armed conflict and logistical complications, like fuel shortages, have delayed the implementation of the project.
War in South Sudan has forced numerous children out of school since the conflict erupted in December 2013. FCA strives to improve the access to quality education in Fangak County in Jonglei State with the funding of European Commission Civil Protection and Humanitarian Aid Operations ECHO.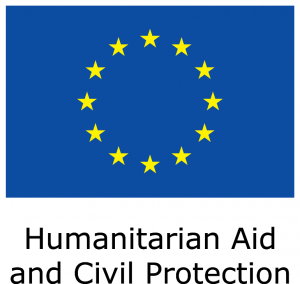 Before the conflict Fangak County had 30 schools. Three out of four were destroyed during fighting, and around 40 per cent of the students haven't attended school since. Most schools are run under trees.
On average, children walk 35 minutes to school. On the extreme, some children have to walk for an estimated 3 hours to reach the nearest school, contributing to fatigue and high dropout rates.
FCA is now addressing the issue through the construction of ten temporary learning spaces that are located in the payams of Old New Fangak, New Fangak, Toch, Pulita, Manajang and Barboi – all within Fangak County.
The project also aims to provide children in 16 schools with learning materials. Currently only 30 per cent of the students have access to such.
Education services will be improved through intensive teacher training, mentoring and active participation of communities. Parent-Teachers Associations (PTAs) are involved in improving the education infrastructure, including construction of gender-segregated latrines and hand washing facilities, through a cash-for-work component.
Teachers are trained and mentored on teaching methods, child-protection, as well as psycho-social support, while PTAs will be trained in school administration and how to practically apply a child rights approach to administrative structures and school design.
The initial plan was to build semi-permanent learning spaces, but transporting building materials became increasingly difficult because of practicalities like the fuel shortage in Juba early this year. Boats became stranded for weeks and the lack of fuel limited the movement of goods and project staff as well.
FCA solved the issues by resorting to the use of locally available materials. This resulted in a significant reduction in building costs, which translates to three more temporary learning spaces than initially planned being constructed.
Read more about FCA in South Sudan on our country page. Read more about ECHO in our international donors section.