ACT South Sudan launches EU-funded training program for local organisations
17.5.2016
ACT Alliance Forum South Sudan launches the EU Aid Volunteers Capacity Programme, a training for local organisations working with vulnerable communities.
Juba. "South Sudan is prone to protracted man-made and natural disasters ranging from chronic conflict to drought, floods, diseases and famine. Both local and national actors face challenges in their humanitarian response", ACT Forum South Sudan Coordinator Mr. Omodii Alex Gupirii describes the situation of the newest and one of the poorest countries in the world.
The UN has recently warned that up to 5 million people are facing severe food shortage this summer, a situation which is made worse by the humanitarian funding shortages in the country.
"Recognizing the role of local actors in humanitarian response creates value in terms of efficiency and connectedness with the affected communities. Strengthening their capacity is fundamental", said Mr. Gupirii at the launching event in the capital Juba.
The training consists of approaches for reducing disaster risks, working on Emergency Preparedness and strengthening knowledge and understanding of Humanitarian Principles and Standards.
"As ACT Alliance, we believe in capacity development of our members and partners to enhance their ability to achieve to achieve our common goal – Full Life & Dignity for All."
"This project aims to build humanitarian capacities and increase leadership of our local and national partners who are in the front-line of constant humanitarian and emergency operations in this disaster prone country. We truly acknowledge that investing in local capacities will significantly enhance disaster risk reduction as power is through local action", Mr. Gupirii says.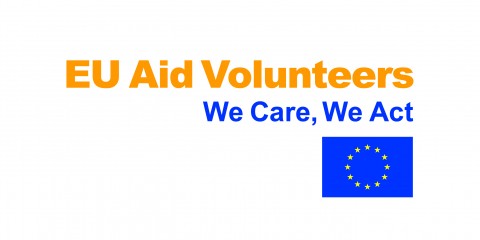 This year, ACT Alliance consortium of ten members trains local organisations in altogether eight countries: Bangladesh, Cambodia, Ethiopia, the Democratic Republic of the Congo, Myanmar, Nepal, Uganda and South Sudan.
The trainings are funded through the Capacity Building Programme of the EU Aid Volunteers initiative. The work is part of the 2014–2020 European Commission's Humanitarian aid and Civil Protection department (ECHO) initiative called EU Aid Volunteers, bringing together organisations from different countries and strengthening the local capacity of disaster-affected communities.