17.7.2023
Vocational training unlocks the potential of refugees
In Uganda's Rwamwanja refugee settlement, thousands of refugees, including a significant number of youth, face immense challenges. Locked out of many employment opportunities, they struggle to find ways to generate income.
FINN CHURCH AID launched their Business Vocational Education and Training (BTVET) programme in response to the need for change. It's had a profound impact on the lives of the young people living in the settlement.
Two individuals living in Rwamwanja, located in Kamwenge district, Western Uganda, shared with us how their lives have been positively impacted by the programme. The UN Refugee Agency and the Finnish Ministry of Foreign Affairs jointly support the initiative.
From shattered dreams to creative success
Gaston Chirimwami, a Congolese refugee living in Rwamwanja, had long harbored aspirations to become a musician. His goal was dashed, however, when he was forced to flee his country and seek safety in Uganda. His luck changed when he enrolled in FCA's Creative Industries programme at their training centre.
There, he discovered his passion for video production and learned skills such as camera operating and photo and video editing. Gaston's newfound abilities not only boosted his confidence but also provided him with a source of income through photography.
"I believe I can pursue both music and video editing like successful musicians like Tekno," he told us.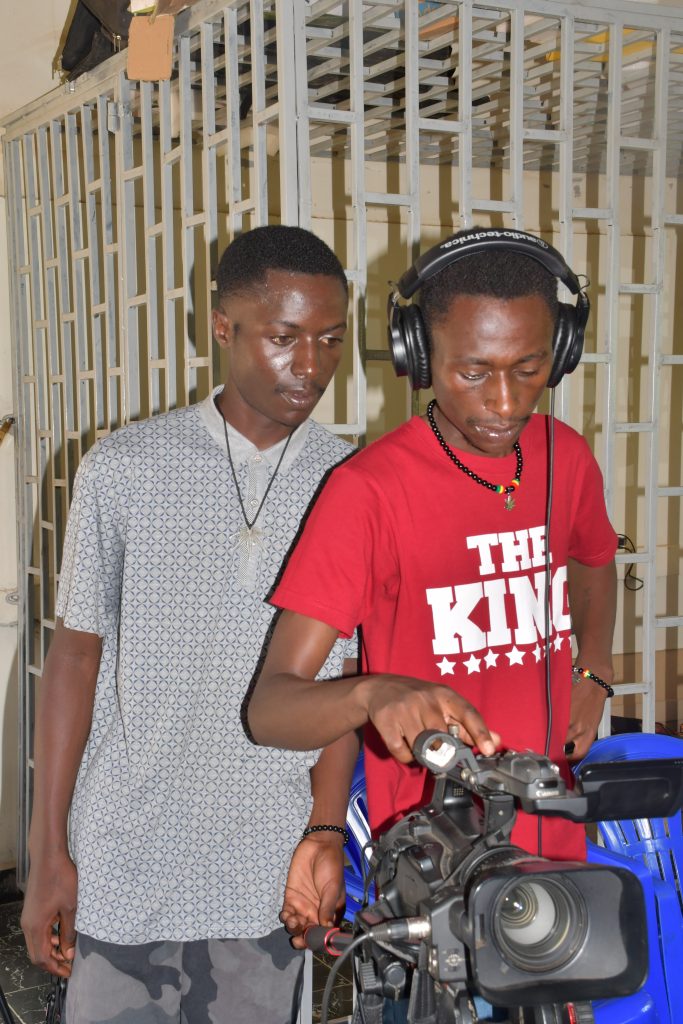 Hairdressing helps support an entire family
Majengo Sadick, a resilient young adult who has the responsibility of caring for his six siblings, stumbled upon FCA's vocational training program, and found it lifechanging. After completing a hair dressing course at the centre, Sadick started a mobile salon in Rwamwanja refugee settlement (see main picture).
Sadick's newfound abilities in hairdressing opened doors to lucrative job opportunities while also igniting a passion he never knew he had.
Today, as a professional cosmetician, he owns a salon and supports his siblings' education. "I'm glad that FCA provided me with skills and a professional certificate without any cost as compared to the expense I would spend in my home country, Congo,''he says.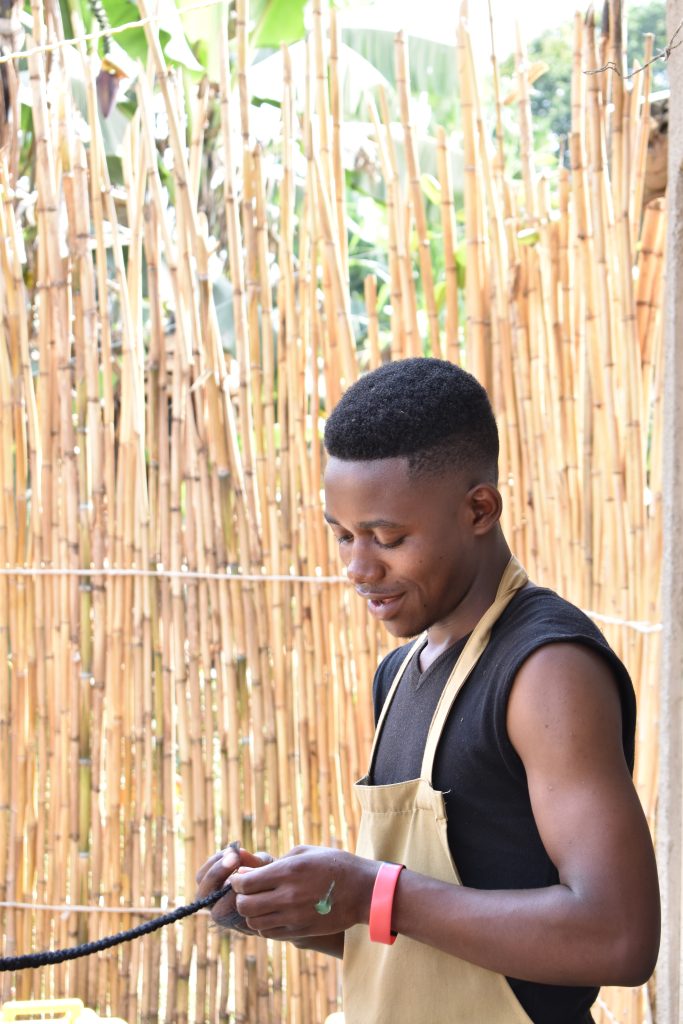 Vocational training brings transformative change
Beyond these individual success stories, FCA's vocational training program has made a tangible impact on the Rwamwanja community. The programme's focus on trades such as tailoring, cosmetics, and agriculture has resulted in the establishment of numerous salons and tailoring firms owned by FCA BTVET graduates.
Parents in the community have witnessed the transformative changes brought about by vocational education. Now youth, who were once passed over, play a crucial role in rebuilding their lives and addressing unemployment challenges. Many graduates have even ventured beyond Kamwenge district, competing for job opportunities in urban centres across the country.
The hope for a better future is being restored, one skill at a time, thanks to FCA's vocational programme.
Text and Images by Shema Bienvenu: Communications Intern at FCA Uganda
Shema completed secondary school with assistance from FCA and is now studying Journalism and Communication at university. We are honoured that he chose FCA for his internship!