Getting to school on time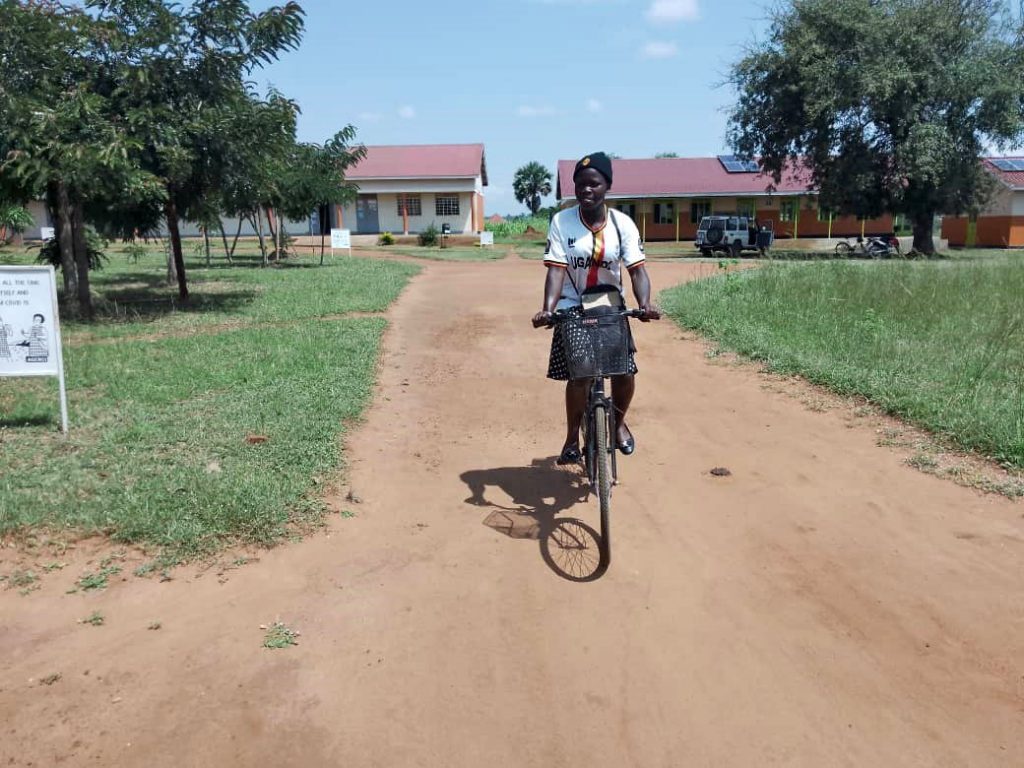 How bicycles help girls in Ugandan refugee settlements
Ugandans are famous for being the fittest people in the world but, according to the World Health Organisation, but it's not by choice. Many Ugandans walk tens of kilometres every day to get to school or work because they cannot afford transport.
In refugee settlements, students walk over fifteen kilometres every day to and from school; some beginning as early at 5am. Others arrive late and if, and when, they get there, they often perform poorly in class. Faced with the daily hike, some drop-out and more often than not, these students are girls.
Last year, Finn Church Aid, in partnership with UNHCR (the UN Refugee Agency), distributed bicycles to female students to help them get to school. It is a short-term solution until more schools are built closer to students.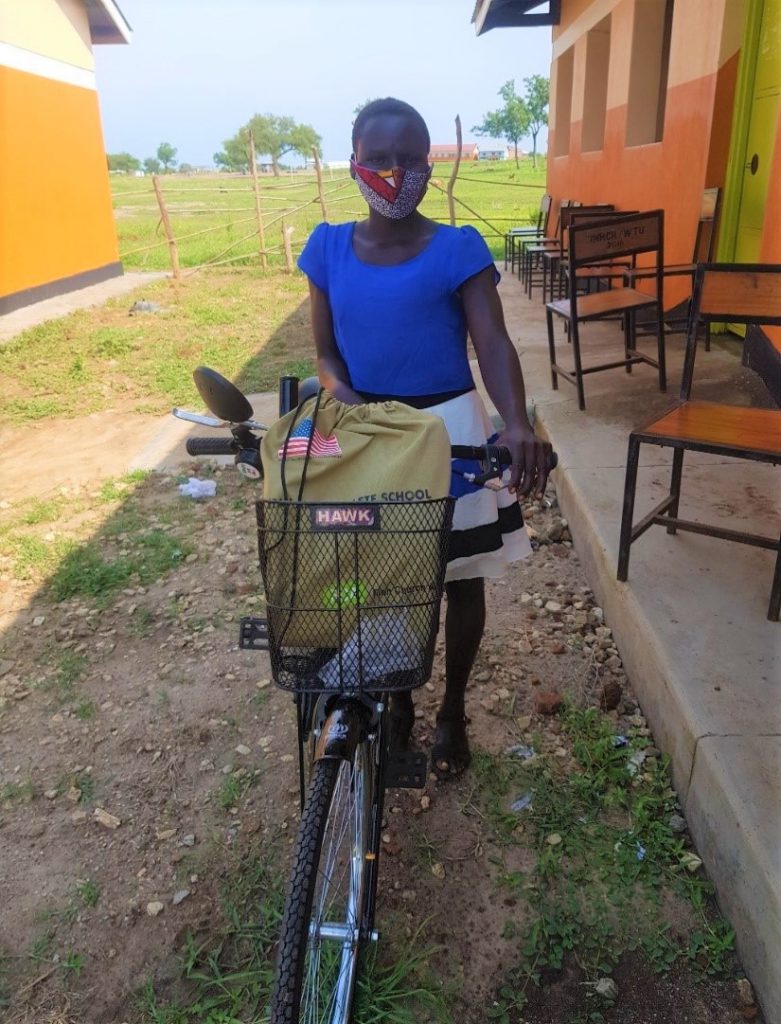 Harriet Wai (22) is a student and a new mother. Last year, FCA gave her a bicycle that now enables her to balance her studies with motherhood.
"Now that I have a bicycle, I am able to go back home during lunch time to breast feed my baby. Previously, I had little interest in going to school because that meant that I would not be able to breastfeed my baby all day. The bicycle has greatly helped me in time management in school, fetching water and going to the health center," Harriet says.
Even students without children face obstacles in getting to school. Students use paths where they could be attacked by people and wild animals, and girls sometimes ask for lifts from strangers who seek sexual favors in return.
Eighteen-year-old Nancy Kenyi Modong lives in Palorinya settlement and goes to the Ebenezer Baptist Senior Secondary School. She is exceptionally grateful for her bicycle.
"I now arrive to school on time and ready for my lessons. Before I got the bicycle, I used to come late to school and would be too tired from walking to concetrate in class. I ride to school every morning and back home in the evening. The bicycle has also helped to support my movements to the shop and market whenever I need to buy food stuff. I am happy that I no longer have to carry to carry food rations on my head as I use the bicycle now," Modong says.
The bicycle has also been a blessing to Kenyi's immediate family and neighbors. "Whenever someone falls sick, I use the bicycle to ride them to hospital. I also share it with my siblings and neighbors whenever they have urgent needs," says Modong.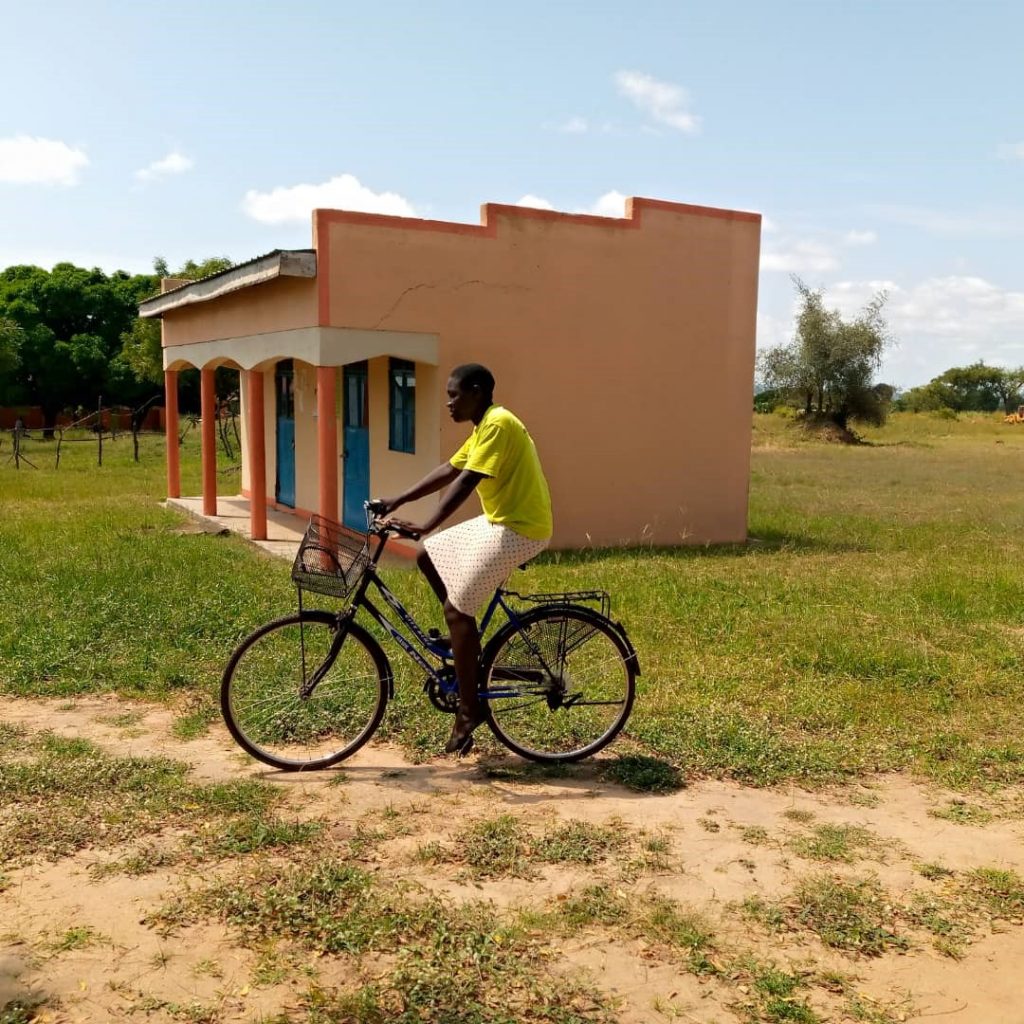 Unfortunately for Rachel Juru (21) the gift of her bicycle comes with its own problems, even though she shares it as much as she can.
"Because I am the only one with a bicycle at home, I have to fight with my siblings who want to use my bicycle without my permission. Also, my neighbors are never happy when I refuse to give them the bicycle. Some of my community members are always wondering why UNHCR/FCA did not consider giving them bicycles as well, but I am grateful that I was among the lucky ones," she says. Like Modong, Juru is also grateful for the way the bicycle has changed her life.
"I never used to enjoy school because I would be tired after walking many miles. Now I am happy to go back to school because the bicycle eases my movements," a visibly excited Juru says. "I ride the bicycle daily from home to school. It has also helped us at home in terms of carrying water from the tap, carrying foodstuffs from the garden and to go to the market."
Annet Wani Jukudu (20) lives in the same settlement as Modong. Both from South Sudan, they are part of a large population of refugees in the Obongi district. Jukudu used to take a long time to walk to school and was always late. On her new bicycle, she now arrives on time. Although she has the same issue as Juru, she has a different solution. She does not lend her bicycle to other people. "I do not share my bicycle with any one because I fear they will spoil it and I won't be able to repair it."

Text: Linda Kabuzire
Photos: Renah Atuhaire