4.5.2023
FCA's LEARN project is improving access to quality education in Uganda
IN UGANDA, FCA supports children and adolescents access education in Uganda's refugee settlements through the Lasting Education Achievements Responding to Needs (LEARN) project funded by the U.S department of State, Bureau for Population, Refugees and Migration.
The LEARN Project, now in its fourth year, aims to increase and improve equitable and inclusive quality education for refugee and host community children and adolescents. These children are mostly based in Bidibidi, Palorinya, Adjumani, Kyaka II and Rwamwanja refugee settlements in West Nile and Southwest Uganda.
Under the initiative, safe and inclusive school spaces have been constructed for learners and staff. This includes providing relevant teaching and learning materials, career guidance, trainings and mentorship to all who attend the school – whether student or teacher.  
In addition, we've conducted awareness campaigns in the community on the right to inclusive education, among other topics. We also help to provide sports and child-friendly spaces, which improve children's overall psychosocial wellbeing and the resilience to combat distress caused by conflict and other crises.
Since the start of the project, there has been a positive shift in education, especially girls' education, with more female students enrolling in schools.
Students who have enrolled under the LEARN project recently shared their experiences.
Teenage mother returns to school
Christine Muhindo, 19, is the first born in a family of eight. She fled the war in Congo with her mother and siblings in 2013.  She currently lives in Kyaka II refugee settlement. Christine was attending secondary school when she found out she was pregnant.
"The father was a fellow refugee who was studying in Uganda's capital, Kampala. We met during the school break when he had returned to Kyaka II refugee settlement for holidays," Christine says.
"When I told him I was pregnant, he left the village and I have never seen him again." the mother of a now four-year-old son continues.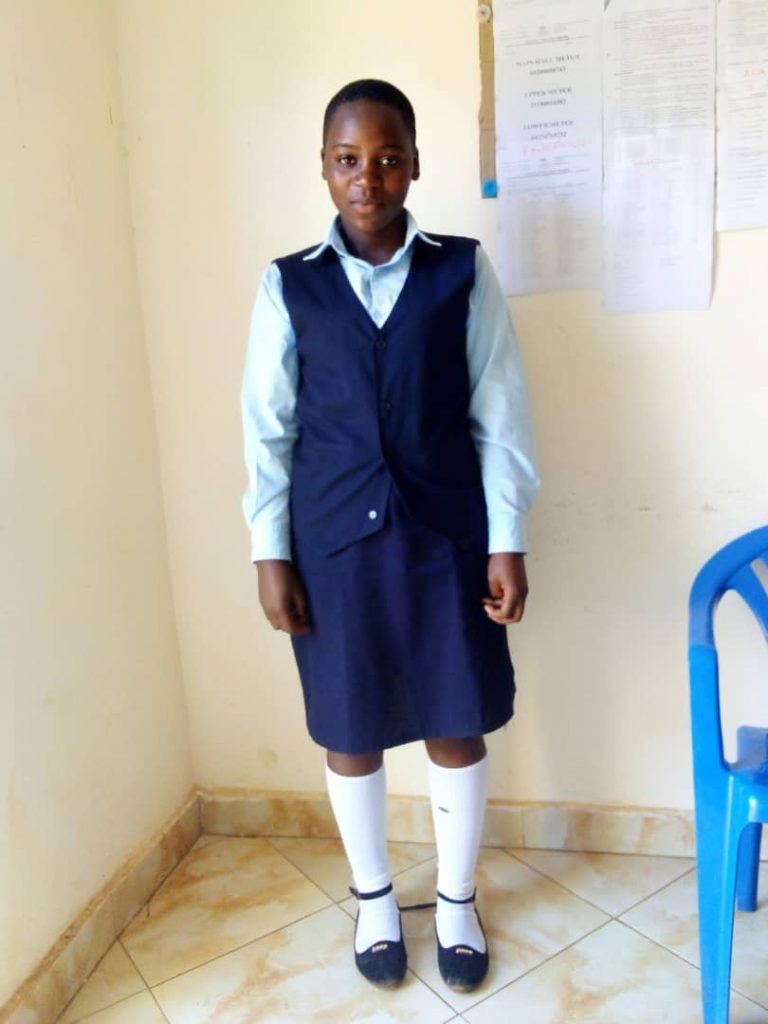 "I was very scared. I lost all hope of completing my education. Fortunately for me, a countrywide lockdown was declared in March 2020 following the Covid-19 outbreak and this gave me a chance to raise my baby."
When schools reopened in 2022, FCA conducted specific back-to-school campaigns to encourage teenage mothers to return and complete school.
"I was encouraged to return to school but didn't have school fees. My mother couldn't afford to take me back to school. In fact, I stayed out of school for some time because I didn't have fees." Christine adds.
FCA scholarship opened the door
Her hope was restored when FCA offered her a scholarship and supported her with scholastic materials like mathematical sets, books, pens, and school uniform. She is currently studying in senior six – the final grade before graduation – at Bujubuli Secondary School and is very excited to be back in school.
She expresses her gratitude to FCA staff, who regularly check in on teenaged mothers like Christine and discuss the benefits of staying and completing school. Christine says the regular contact has kept her strong and motivated.
Christine also attributes her stay in school to her fellow students and teachers who she says have not discriminated against her. This is partly thanks to FCA information and awareness materials in school about the importance of inclusivity towards learners.
Christine is now a member of the Girls Empowerment Club where she holds the responsibility of mobilising her fellow students for club meetings and other activities.
She hopes to become an Information Technology (IT) specialist in the future.
From disability to academic success
Samuel Nduwayo, 17, is a Burundian refugee living in Kyaka II refugee settlement. He left Burundi in 2016 following the political turmoil in the country. He fled with his five siblings leaving their mother behind.
"We lost touch with her, and I am not sure whether she is still alive. "Samuel tell us.
In Kyaka II refugee settlement, Samuel and his siblings were reunited with their father who had arrived in Uganda the previous year.
In 2017, Samuel joined Bukere Primary School in the fifth grade. He loved school and was studying well until he started to experience back pains.
"I told my father about the pain, but he said I would be okay. He said it was from the heavy bag of books I carried daily to school."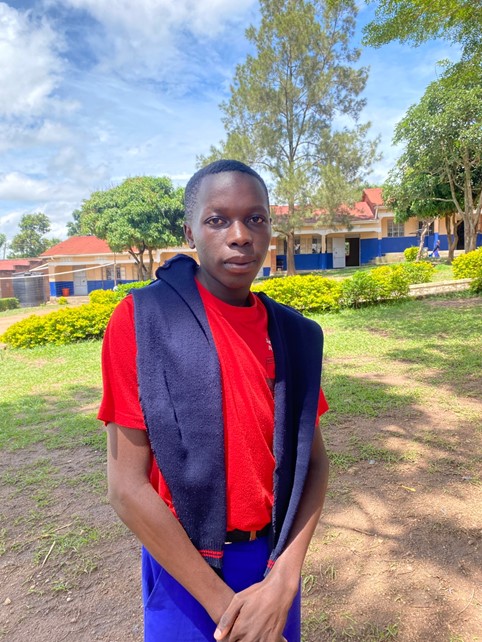 In 2018, Samuel situation worsened, and the complication left him temporarily disabled. He dropped out of school because he couldn't walk or sit.
Samuel says that coping with the disability was not easy. The cost of medication was too high, and this saw two of his siblings drop out of school to find work that would earn them money to support the family.
With the help of supportive teachers, family members, and friends, he worked hard to overcome the challenges that came with disability and learned to adapt.
The way back to school
"One day in 2021, my sister came back home with the good news that FCA was looking for children with disabilities who needed support with their education," Samuel says.
The following day, Samuel's father took him to Bukere Secondary School where he was registered and later assessed for medical support.
FCA worked with Medical Teams International (MTI) for assessment and he was given treatment and a wheelchair. After receiving medical attention, Samuel gradually regained his mobility and started attending school again in 2022.
He sat his Primary Leaving Examination (PLE) and passed. He has now joined secondary school at Mubende Light Secondary School.
Looking back on his journey from disability to academic success, Samuel says he is proud of all that he has accomplished.
"My disability may have presented challenges along the way, but it also taught me resilience and determination."
Today, Samuel is grateful for the opportunities that have come his way and looking forward to what the future holds, including his dream to become a doctor.
Text: Linda Kabuzire