Speed dating with Eritrean teacher educators – a dive into learning-centeredness
6.6.2016
Research after research shows that teachers are prone to teach the way they were taught at school. If the educational system is to be developed, then, it'll be critical to expose teachers to learning experiences that support the desired change. The Eritrean National Curriculum emphasizes on a learner-centered and interactive approach to teaching, but teachers generally feel unconfident with such methodologies, as many are not very familiar with them.
Teacher education is quite naturally a stage where both future teachers and teachers upgrading their qualifications should be able to build the familiarity and confidence with the kinds of approaches they're expected to use. A common problem, well formulated by a Kenyan teacher, is that "they always use these words – 'participation' and 'active learning' – and tell us we should do this and why don't we, but these are words they say, not things they do".
Currently, Eritrean elementary teacher education has a somewhat clear focus on theoretical content knowledge. In the absence of ample studies on pedagogical methodology, it is particularly important that the didactics is interwoven in all education they receive. Thus, in order to promote a more learning-centered approach to teaching, the teacher educators' skills in such methodologies are indispensable.
In May 2016, a two-workshop training in Learner-Centered Methodology for Educators was organized by FCA in Asmara Community College of Education. The twelve participants were first introduced to four different activities requiring active student participation. All activities – speed dating, live bingo, work stations and critically discussing a video material – were tested together.
After the first workshop of the training, participants' assignment was to modify one or more of the activities, and to try it with one or more of their classes. During the second workshop the participants reported on their experiments.
Inspired by speed-dating rules, everyone got an identity card according to which they introduced themselves to each other during three-minute meetings. A mathematics teacher inventively modified this task into a cooperative problem-solving task.
Live bingo sent the participants looking for people who matched qualities on a bingo sheet, like "Knows how to bake bread". In a version created by an English teacher, the bingo activity was used to studying tenses with class mates.
In the training, three work stations with different activities were used, with the teams rotating from one station to the next in 10 minutes intervals. This type of activity was used by a history teacher for revision before an exam.
Most of the teacher educators had not used videos in their teaching and told that they were inspired by the idea of using video material as a conversation starter. A chemistry teacher worked together with the College's digital library to screen video introduction to a lesson.
Judging by the reports and feedback on the training, most of the participants gained a lot from the hands-on activities. They showed great creativity and commitment in doing the assignment, and some did up to three different experiments. The teacher educators were glad to gain practical examples and practice on how to adjust activities for their own needs. Also, they were excited to see how actively their students had been working on the activities.
This training as such is a rather light package, a fact that comes with both strengths and disadvantages. On one hand, the training can be led by a single trainer and organized time-wise quite flexibly. On the other hand, more practice on learning-centeredness is needed, as the participant feedback also clearly indicated. The material package created for the training is freely available for further use and modification for interested trainers. Perhaps even one of the participants will lead the training for his or her colleagues one day!
1 Where it's needed most: Quality professional development for all teachers – Invest in high-quality teacher educators (INEE, 2015)
Text by Katri Meriläinen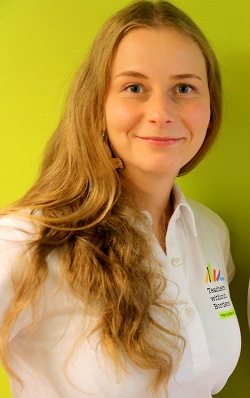 Katri Meriläinen holds an MA in Teacher Education and specialises in English and Biology. She offers diverse experience in teacher education and integration of the arts in learning. Meriläinen specialises in pedagogical uses of information and communication technologies. Her passion for teacher education has led her to pursue international opportunities, and in 2009 she worked on developing an education programme for street children in Kolkata, India. Recently, Meriläinen has completed courses in Global Education and Education Quality Assessment.