26.7.2023
Somali women train in web development
30 Somali women and girls are training in web and mobile development thanks to partnership between FCA and iRise innovation hub.
MAIDA MOHAMED AHMED is a bright and ambitious woman from Somalia who has always had a passion for finance and technology. She applied for a six month web and mobile development course at Somalia's first innovation hub, iRise.
The course, funded by the Ministry of Foreign Affairs for Finland, is designed to empower girls and young women in an underrepresented field. The six-month course utilises design thinking skills to unlock the girls' potential, ultimately empowering them to pursue a career in tech and improve their employment opportunities.
Today Maida is working as a web developer and is proud to be paving the way for other young women like herself to succeed in the tech industry.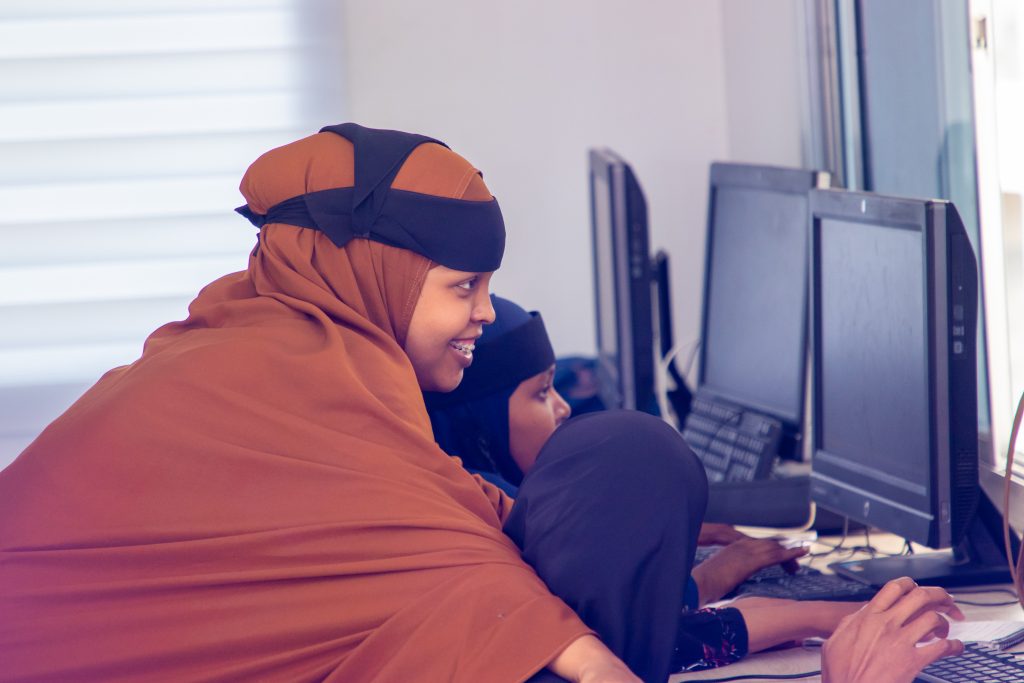 This project is part of FCA's thematic approach to connect learning with earning in their livelihood projects. The initiative is highly significant, particularly in Somalia, where women face numerous hurdles in accessing education and employment opportunities.
Somalia is well poised to develop its digital industries – it is the seventh cheapest place in the world for high-speed internet. By providing women with the skills and expertise to pursue a tech career, this project hopes to reduce the gender gap in the tech industry and improve the quality of living for Somali women.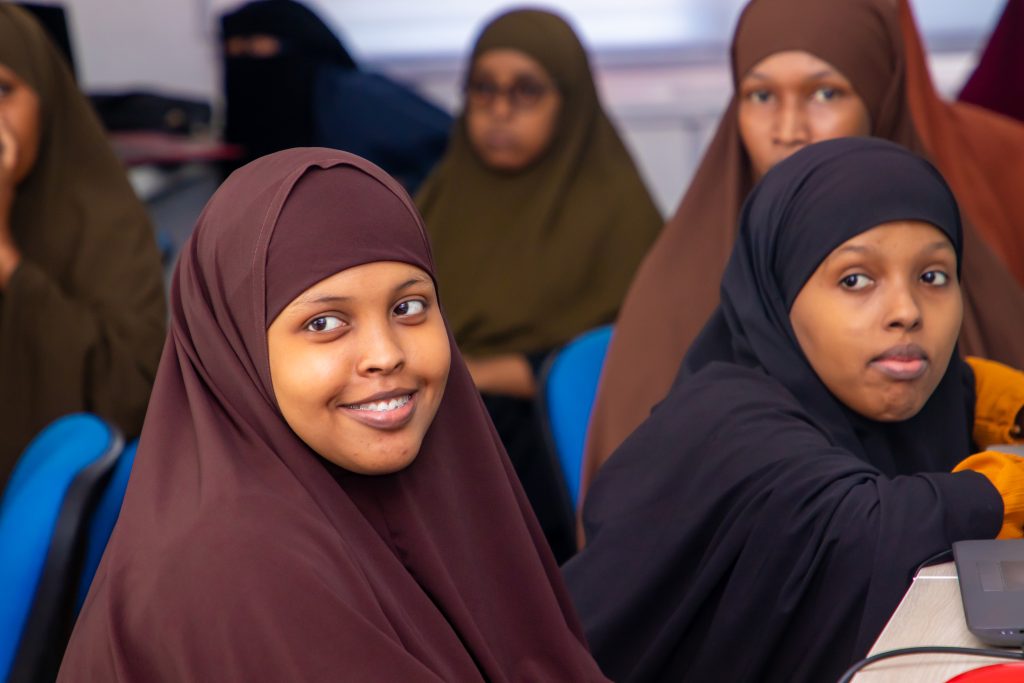 The first batch of 15 girls have already completed the programme, while the other 15 expect to finish their studies soon.
As the first batch of graduates enters the workforce with their newly acquired skills, we hope to see significant changes in the industry in the gender ratio in Somalia. This program empowers girls to take on more challenging roles, disrupt stereotypes and create a more gender-inclusive workforce.

Text: Fatima Abshir
Photos courtesy of Osama Nur Hussien for iRise