14.5.2023
Hurricane leaves thousands of families homeless in Myanmar
Finn Church Aid grants 100,000 euros from its disaster fund to help those affected by the destruction of Cyclone Mocha in Myanmar.
Cyclone Mocha, described as the strongest in more than a decade, hit the coast of Myanmar and Bangladesh on the morning of Sunday, May 14th. According to meteorologists, the cyclone that arrived on the densely populated continent from the direction of the Bay of Bengal has been intensified by the proximity of the sea.
The storm is feared to cause great destruction in the region, which is already experiencing a protracted humanitarian disaster due to ongoing conflict. On the Bangladesh side, the cyclone is falling on the Cox Bazar area, home to one of the world's largest refugee camps. Hundreds of thousands of Rohingya refugees live in Cox Bazar, whose situation is already very difficult.
Finn Church Aid (FCA) has allocated 100,000 euros from its disaster fund for humanitarian aid work necessitated by the damage caused by the hurricane. FCA has its own country office in Myanmar.
"According to the weather data, the strength of the wind was up to 210 kilometers per hour (almost 60 meters per second) when it hit the mainland. Such a strong storm can have serious effects on the already vulnerable population of the region", describes FCA's Country Manager for Myanmar, Henry Braun .
According to Braun, Cyclone Mocha has caused severe damage to telephone and internet networks. Fallen trees and heavy rainfall have resulted in flooding, forcing hundreds of thousands of people to flee in both countries.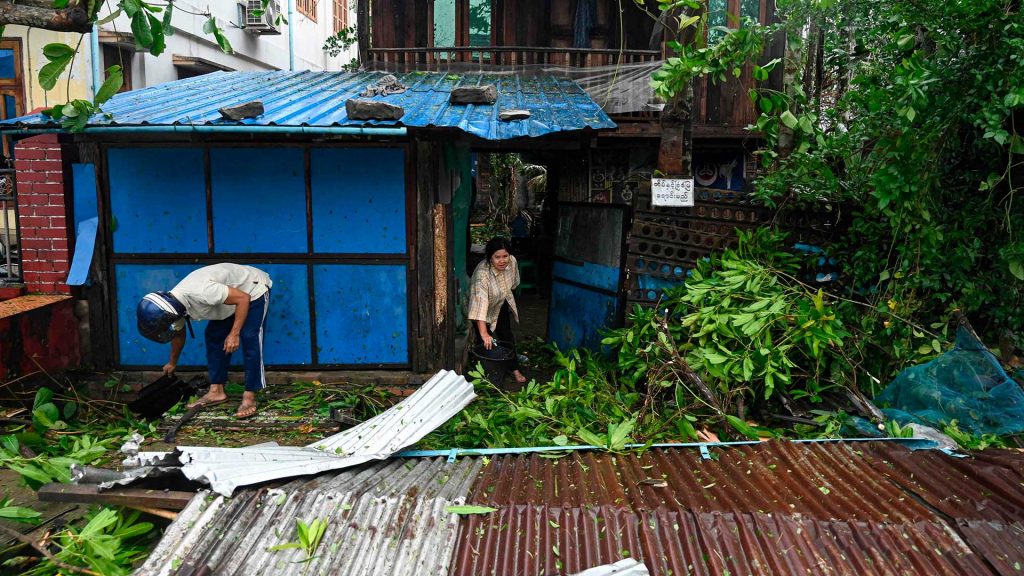 Myanmar is already in a state of humanitarian emergency
"The situation is extremely worrying and the need for aid will be huge, because there is already such a large humanitarian emergency in Myanmar. It is estimated that up to 17.6 million people are already dependent on emergency aid," says FCA Executive Director Tomi Järvinen .
Rakhine State in Myanmar, which is one of the poorest and least developed regions in the country, has been hit hard by the cyclone. This region has experienced ongoing conflict, leading to the displacement of hundreds of thousands of Rohingya Muslims to neighbouring Bangladesh. Additionally, the conflict has internally displaced many others in the Rakhine region. 
"Together with the UN and our humanitarian aid partners, we are ready to offer life-saving aid to the communities affected by Cyclone Mocha in Myanmar's Rakhine State," says Järvinen.
FCA is preparing to support the victims of the disaster with cash grants that people caught in the middle of storm damage can use to guarantee their food security. The response is expected to reach 20,000 people. The situation is expected to worsen during Sunday and into Monday.
Additional information:
FCA Executive Director Tomi Järvinen, tomi.jarvinen@kirkonulkomaanapu.fi, tel. +358 40 641 8209
FCA Country Director Henry Braun, henry.braun@kirkonulkomaanapu.fi , tel. +95 944 172 2176