FCA grants its first euro 1/2 million to aid Ukrainians affected by the conflict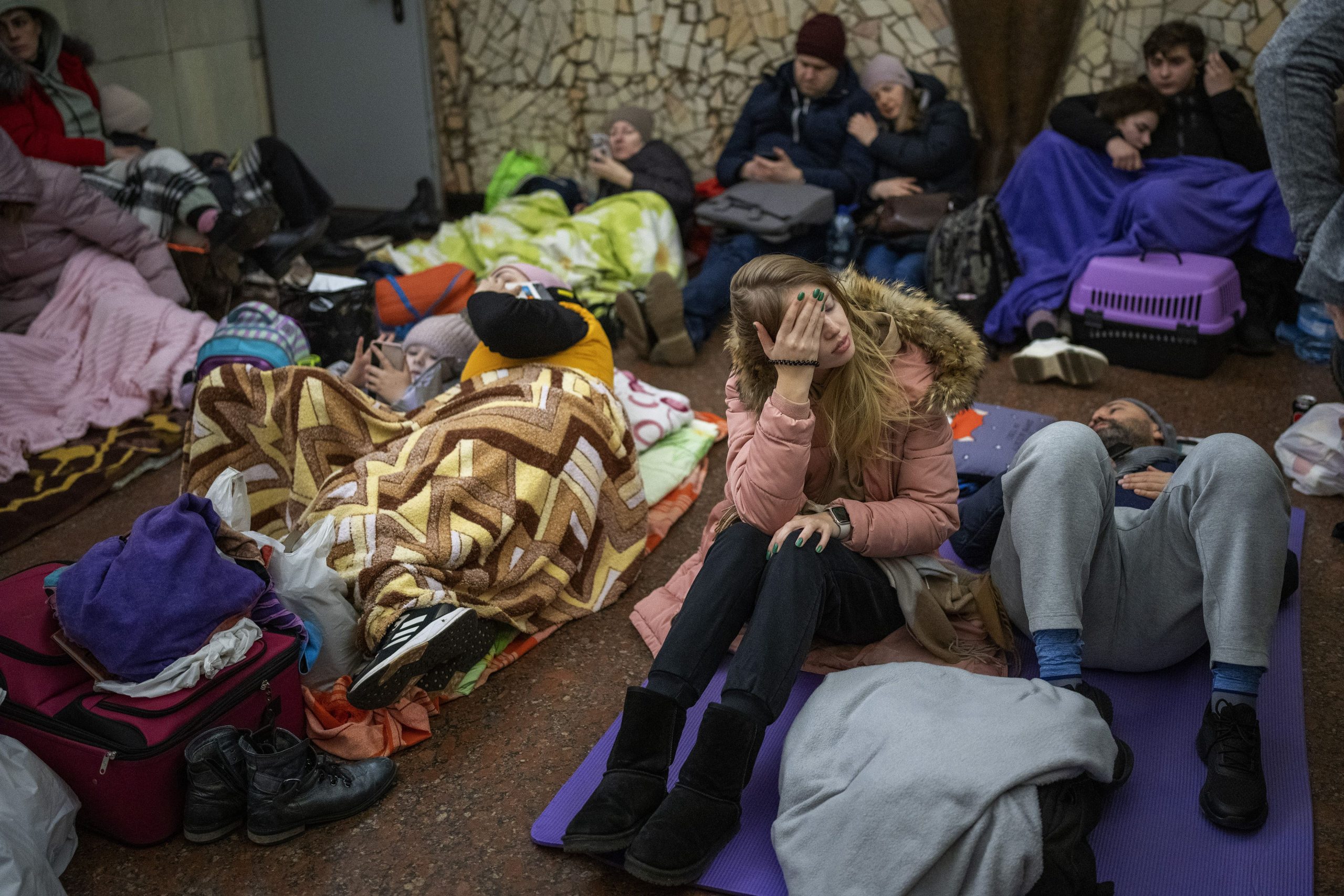 Finn Church Aid (FCA) today pledged euro 1/2 million of its emergency response to aid displaced families in Ukraine and Hungary.
OVER ONE MILLION euro has been donated to FCA since the beginning of on the 24 February and the first part of the grant will help meet the basic needs, such as food, blankets and sleeping bags, of those affected by the conflict in Ukraine and refugees that have arrived in Hungary.
Hungary has received tens of thousands of refugees from the Ukraine. FCA funds Hungarian Interchurch Aid, which works both in Ukraine and Hungary, who is distributing 28 tonnes of food at the border area.
"There has been a profoundly generous response to our appeal for those displaced by the conflict in the Ukraine," says Jouni Hemberg, Executive Director of Finn Church Aid.
"We are sending half of the funds raised directly to our Hungarian partner, who has established operations in Ukraine and Hungary. At the same time, we are assessing the needs of these people as to how we can help in the days and weeks to come."
While FCA currently supports those affected by the conflict in Ukraine, it also has the capacity to meet long-term needs, such as food, sanitation, psychosocial support, education in emergencies and livelihoods through its membership of the ACT Alliance.
The need for assistance in Ukraine enormous. In a country of over 40 million people 3 million were already in need of humanitarian assistance before the current war. The United Nations refugee agency estimates that over half a million people have already crossed borders into countries neighbouring Ukraine. The need for assistance is expected to increase dramatically in the following days. Many of those who have fled describe the haste with which they left and their difficult journey.
"The women of my family have decided to take our children away from danger. We went where the car was taking us, I don't remember most of the journey. My children were asking where are we going and I couldn't come up with an answer. We heard that the Polish border is completely jammed, so we decided to cross the mountains and try to make it into Hungary. My sister is still on the way, I have no idea where she or my nieces are," said Yelena, a mother of three children.
"We've been standing here at this border checkpoint for more than five hours, it is cold and my children are freezing. It is amazing to see that people are here to help, and even just talking to you gives us hope for a better future ," she said.
Images of Ukrainian refugees by Antti Yrjönen can be found here -credit Finn Church Aid/Antti Yrjönen
For more information or interviews, please contact Melany Markham +45 9194 2670 melany.markham[a]kirkonulkomaanapu.fi