10 years of the Peacemakers Network to be celebrated in Helsinki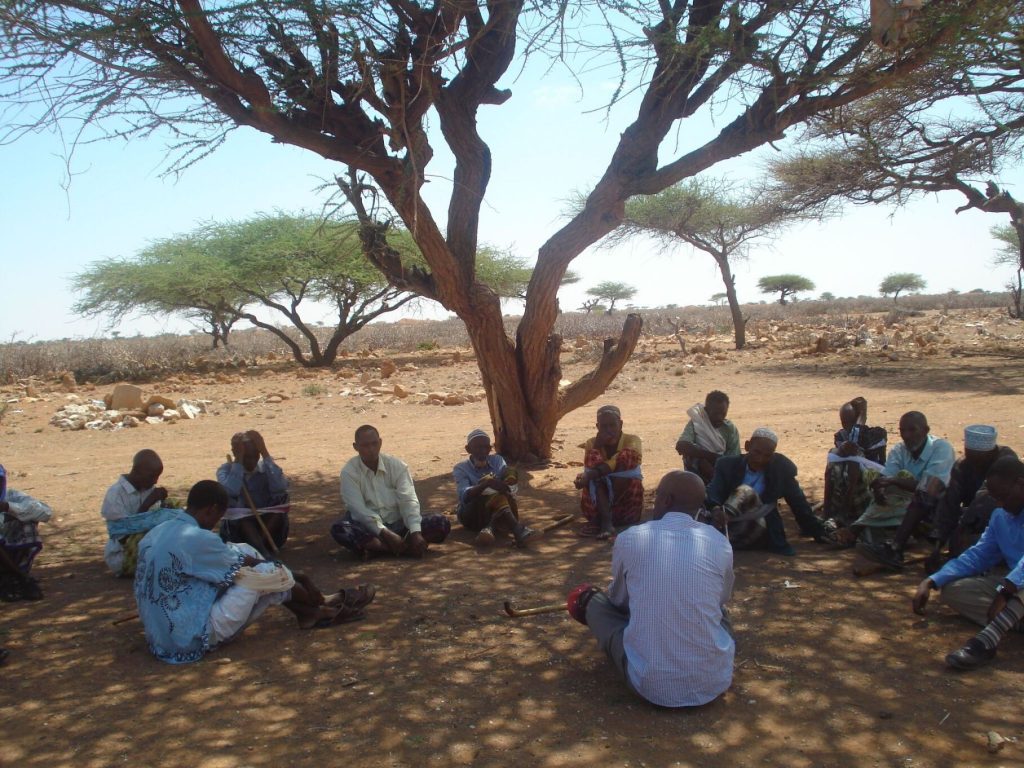 The FCA-hosted Network for Religious and Tradition Peacemakers (Peacemakers Network) will celebrate 10 years of peacebuilding and peace mediation on 26 October.
The event will convene representatives of the Governments of Finland, Oman, Kazakhstan and the United States as well as from the United Nations, broader Finnish civil society and more than 50 senior and youth representatives of the Peacemakers Network from around the world.
The Peacemakers Network was formed in 2013 in response to UN Secretary-General Ban Ki-moon's report titled "Strengthening the role of mediation in the peaceful settlement of disputes, conflict prevention and resolution."
Taking the report as a starting point, the Ministry for Foreign Affairs Finland, the United Nations Mediation Support Unit and Finn Church Aid provided a leading role in the conceptualisation and operationalisation of the Peacemakers Network.
Convening power
Over the past decade, the Peacemakers Network and Finn Church Aid have jointly supported local reconciliation in Somalia by integrating religious and traditional actors within the National Reconciliation Framework, hosted National Dialogue Forums in Helsinki, led delegations of religious and traditional actors to the United Nations to advocate for their pivotal role within peacebuilding and amplified the role of women and youth of faith within local and international platforms.
"10 years ago, representatives were gathered around a table in New York brainstorming this report. It is incredible to not only see how the Peacemakers Network was actualised, but to witness the incredible convening power it has had in bringing diverse stakeholders together to explore and work to address dynamic and diverse contexts and conflicts," explains the Peacemakers Network Executive Director, Dr. Mohamed Elsanousi.
The need for the bringing together of diverse stakeholders is underlined soberly by the lack of progress in achieving the United Nation's 17 Sustainable Development Goals set in 2012. At this point in time, not one of UN's 191 member states is set to achieve the goals. This is partly due to a systemic failure to incorporate a multistakeholder approach in policies and programs to actualise the goals.
Peacebuilding and peace mediation
Acknowledging that the Sustainable Development Goals will only be achieved through a 'whole of society' approach, the Peacemakers Network and Finn Church Aid have collectively strived to enhance the capacity and strengthen the engagement of religious and traditional actors in peacebuilding and peace mediation.
Religious and traditional leaders need to be integrated within all peacebuilding and peace mediation processes as they often hold the most trust and legitimacy, more so than government officials and law enforcement. They are well positioned to have a comprehensive understanding of local dynamics and support needs. Religious and traditional leaders are ready, willing and able to engage in local and national peacebuilding and mediation efforts, with many already making substantial contributions to the field.
"It is important that we come together as a diverse community to learn, reflect and exchange ideas,' shares Finn Church Aid's Executive Director, Tomi Jarvinen. "In such troubling times, we are able to commiserate when the road is difficult, and simultaneously be inspired by the often-unsung work that religious and traditional leaders do every day to support peaceful and inclusive communities."

Finn Church Aid has remained the host of the Peacemakers Network since its inception, strengthening its 'Right to Peace' portfolio. Both organizations will continue to prioritize the meaningful engagement of women, youth, and marginalized communities within this endeavor to create a true 'whole of society' approach.

Text: Sarah Tyler, The Network for Religious and Traditional Peacemakers