18.3.2022
The Minister of Education & Sports in Uganda commissions Bukere Secondary School in refugee settlement
The First Lady of the Republic of Uganda and Minister of Education and Sports, Hon. Janet Kataaha Museveni, commissioned Bukere Secondary School, on 16 March in Kyaka II refugee settlement, Kyegegwa district, Western Uganda.
CONSTRUCTED BY Finn Church Aid (FCA) with funding from the Bureau of Population, Refugees and Migration (PRM), the school was built during the two years that schools were closed during the covid pandemic.
Speaking during the commissioning of the school, the First Lady and Minister of Education and Sports, Hon. Janet Kataaha Museveni appreciated how the United States PRM and FCA are helping to improve the quality education in the refugee settlements.
"On behalf of the Government of Uganda and in particular the Ministry of Education and Sports I want to congratulate, commend and applaud the US Government's Bureau of Population, Refugees and Migration and Finn Church Aid not only for the outstanding achievement we are witnessing here today but for all the work they have accomplished to make a difference in the lives of people who came as strangers seeking asylum and who, because of their willingness to join us now, have hope for a bright future even when the time comes for them to return to their own homes," she said.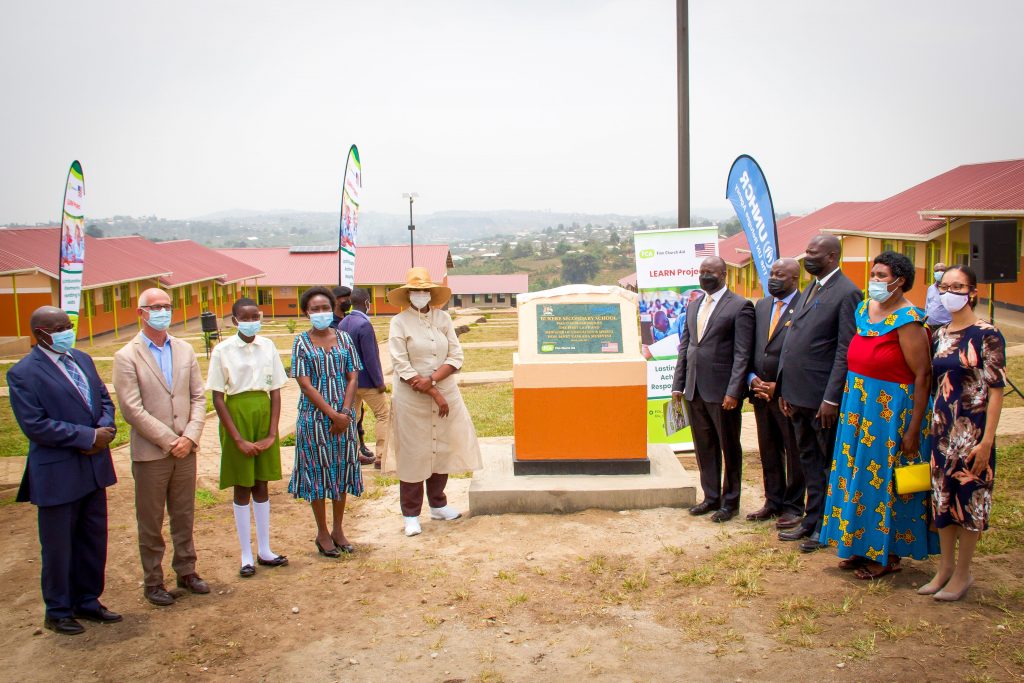 Uganda hosts over 1.54 million refugees and asylum-seekers mainly from South Sudan, the Democratic Republic of Congo (DRC) and Burundi and hosts the largest number of refugees in Africa. According to the United Nations Refugee Agency (UNHCR), about 60 percent of the total refugee population are children below 18 years.
"Bukere Secondary school will enable refugees and host community children and adolescents to attain quality secondary education. Kyaka II refugee settlement previously had only one secondary school to cater for hundreds of secondary school students within the settlement," says Wycliffe Nsheka, Country Director, FCA Uganda.
The new school will accommodate over 600 students from senior one to senior four.
Education gives hope to refugee children
"Education is a major intervention in the refuge communities because it gives hope to refugee children and their parents … it brings a sense of normalcy to their lives. It also provides protection mechanisms for children in those challenging conditions. Above all, it gives children a stable foundation so they can achieve the full potential of their lives," said the Minister.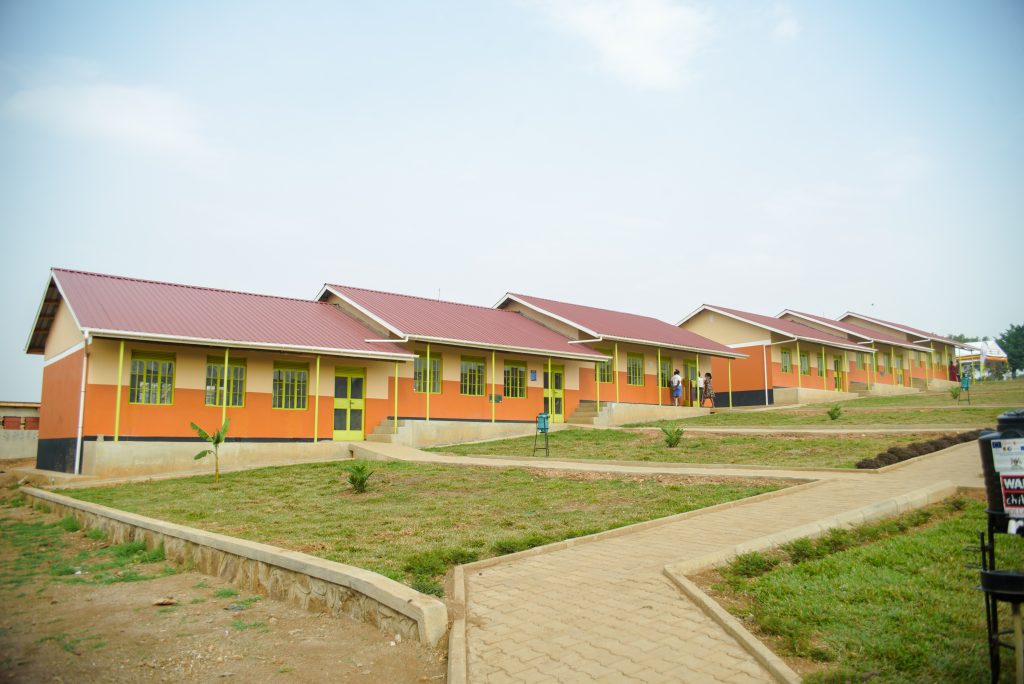 The school was constructed under the LEARN Project, an education project for refugee and host community children and adolescents that is being implemented in Kyaka and Bidibidi, Palorinya refugee and Rwamwanja refugee settlements.
Under this project, FCA has constructed 72 classrooms, five libraries, nine science laboratories, five school administration blocks, 80 teachers' accommodation units and 194 toilet blocks for teachers and students in these settlements.
Together with the Ministry of Education, FCA is the co-lead for education sector that coordinates the education response for refugees and host populations countrywide. Along with the Office of the Prime Minister (OPM), FCA works with UNHCR and other actors responding to the needs of refugees in Uganda.

Text: Linda Kabuzire
Images: Jackson Ssemwanga