17.6.2021
Teacher trainings progress refugee learners' performance in Uganda
Teachers in schools that host refugees often walk into the toughest classrooms. A single classroom often contains many learners from different backgrounds. These have in one way or another been affected by violence in their home countries, seen their homes destroyed and their relatives injured or killed.
Susan Angwao, a teacher at Daedun Palorinya secondary school in Palorinya refugee settlement in Moyo district, says her first weeks as a new teacher at the school were quite challenging.
"Some of the students were stubborn, loud and hyperactive. Others had short tempers and made the classroom chaotic. It was quite hard to get them to pay attention in class. Now I am able to handle them appropriately," Angwao says.
Angwao received a Teacher's in Crisis Context (TiCC) training for newly recruited teachers. Finn Church Aid's (FCA) training equips teachers with knowledge and skills on teacher management, professional development, and recognition of the relationship between teacher well-being and students' social and emotional development.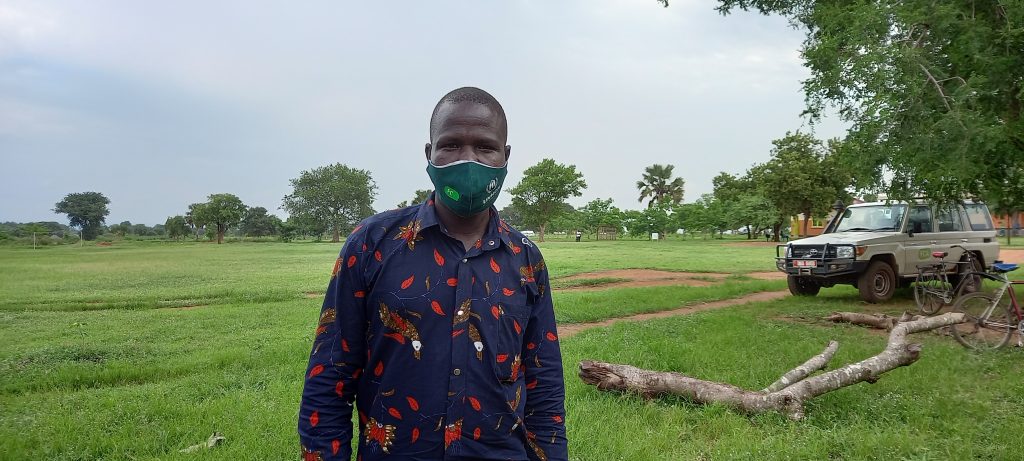 Providing psychosocial support for teachers and learners
Refugee children are vulnerable to the effects of traumatic events arising from conflict and displacement.
"Traumatised students usually isolate themselves in class, stay very quiet, and don't follow instructions. Our teachers have received mental health and psychosocial support training and can identify children who are suffering psychologically and give them guidance and counselling accordingly. This has helped them improve on their concentration in class and get better grades," says Zainabu Atim, the Head Teacher of Ariwa Secondary school in Bidibidi refugee settlement.
Atim noted that some of the teachers are also refugees who have experienced trauma and need psychosocial support in order to be able to help the children.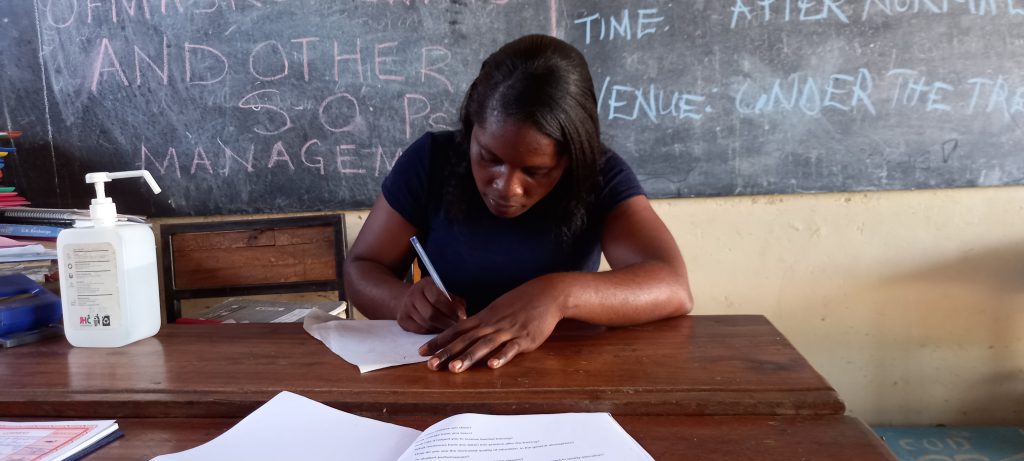 FCA has trained over 120 teachers in Mental Health & Psychosocial Support and also participated in the Retooling of Teacher & Learning Circle peer mentors, reaching out to over 24 teachers.
The learning circles consider the organisation of course documents for teachers, e.g. Syllabus and Topics, creating opportunities for problem-solving, interconnected learning tasks, constant feedback, and ongoing change in course delivery.
Japeth Joel Jomaring, the Head Teacher at Idiwa Secondary School in Palorinya refugee settlement, says he has seen a significant improvement in the learners' performance.
"The teachers have been equipped with better teaching skills and methods. In just three years, the performance of Idiwa SS has improved, and we are among the best performing schools in the region," Jomaring says.
"Teachers require continuous training and capacity building opportunities to help them develop, get new skills and find solutions to problems they encounter in the classroom," he adds.
Teacher trainings are carried out with funding from the Bureau of Population, Refugees, and Migration and United Nations High Commissioner for Refugees (UNHCR).
Text: Linda Kabuzire