How Somaliland youth are tailoring their future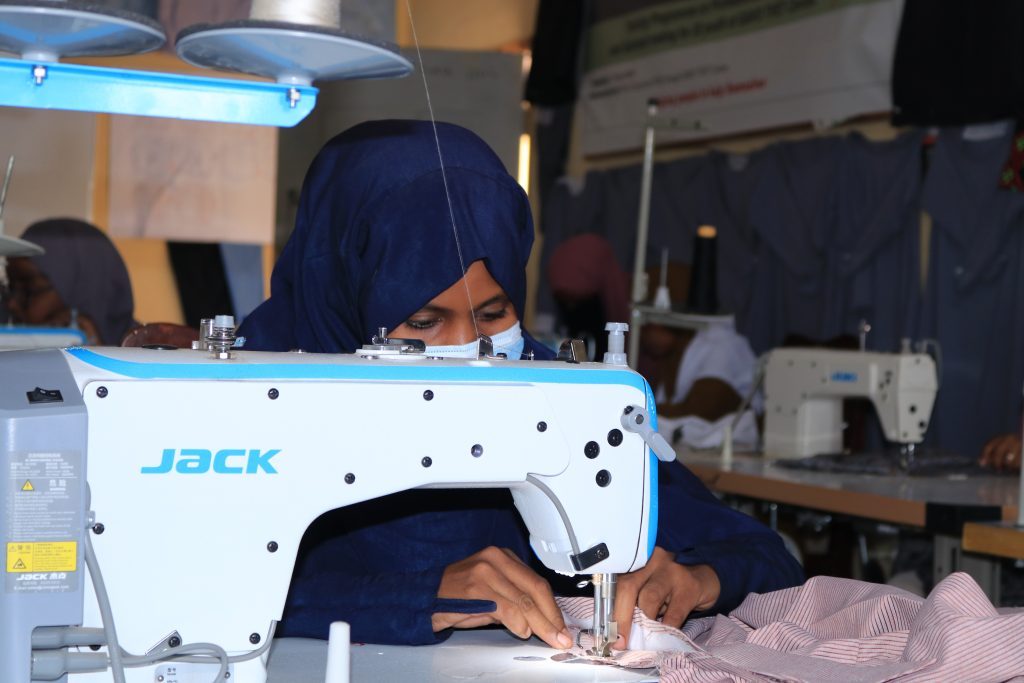 Asma took part in FCA's Professional Tailoring and Garment Design Training project in Somaliland. The clothes she made sold out during Eid al-Adha. Now she aims to start her own business and employ other young people.
ASMA ISMAIL'S FAMILY were initially reluctant to let her join our professional tailoring training programme. After all, she'd graduated from the University of Hargeisa with a degree in Economics and Political Science. Why wouldn't she pursue a white-collar job? But their daughter took a more practical view.
"I couldn't find my dream job. So, I aimed to learn a new skill that that can help me get a job."
Asma (22) saw the mismatch in her skills and the jobs available on the market. That skills gap is why FCA is providing ongoing tailoring and garment design training to 70 young people at their Technical Vocational Education Training (TVET) centres in Gavo and Havayoco.
Far from abandoning her dream, Asma's new dream is to combine her degree knowledge and her new tailoring skills to open a business.
"I do believe that if somebody has the skill, they do not need to work for someone else but instead, you can establish your job. So now, I am planning to master the tailoring profession to create a job for myself and also create jobs for my people."
After seeing the demand for her clothes, as well as her professional skills grow, her family is now also fully supportive of Asma. Now Asma is urging her friends to acquire so-called 'hard' skills to make them more competitive in the job market.
While unemployment remains high in Somaliland, training courses that link learning to earning are one way to provide young people with the skillsets to access jobs or even create their own.
Through their vocational training programme, FCA's aims to boost youth employability and entrepreneurship. In the future, graduates will be offered internships or job placements in private companies and additional support on their future paths.
Text: Mohamed Aden