Schools instill hope in Syrians: These children will rebuild their country
30.9.2016
In war-torn Syria even going to school is a daily battle. FCA's work in Syria is focused on supporting children's education and the results are encouraging.
16-year-old Hayam felt distressed when she returned to school.
Hayam's family belongs to the millions of people who live as refugees within Syria. First they made it to a reception center, and as fighting intensified they found themselves in Dara.
Now her father works at a block factory. He earns barely enough to feed his family and pay the rent. But Hayam has been out of school for a year now and needs remedial classes. They can't afford it.
"When I re-enrolled I wasn't able to catch up with my peers.  Topics were so hard for me to understand", she says.
Children have suffered the most from the war in Syria. Around two million of them won't make it to school this year either. In the neighbouring countries 700 000 Syrians face the same problem.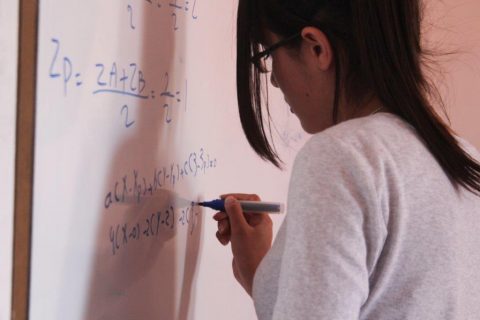 Thousands of them will grow up without having spent a day at school. Others go through interruptions that can last for several years. FCA supports these children's education through its partner International Orthodox Christian Charities (IOCC) in Daraa, Al Hasakah and Damascus.
Aida is in her last year of secondary education. Her family escaped from Douma to Ma'arouneh in the Damascus area because it's safer there and cheaper to live. But she couldn't continue her education.
"I decided to study on my own and take the final year exam in one of the schools that offers this opportunity.  However, this turned out to be an extremely difficult experience", Aida says.
She didn't manage to learn for instance mathematics without a teacher, and her family didn't have enough money to pay a private teacher.
Then Aida heard about the remedial classes financed by FCA, and signed up immediately. So did Salem, who's doing his first year of secondary education.
"Teachers treat me as a brother. They are always willing to repeat and explain things as if we are their own children", he describes.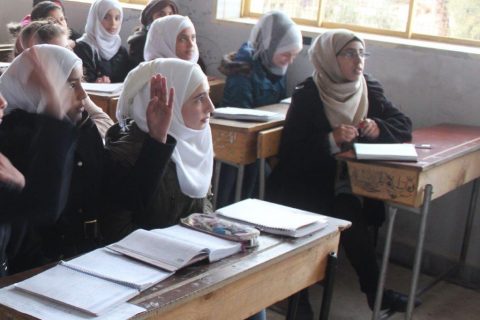 With the help of its donators FCA has supported more than 2 000 children in school since the autumn of 2015. Almost two out of three pupils are girls.
Most of them live in Daraa area, where the war ignited in 2011. Hayam heard about the remedial classes from a friend and took the opportunity without hesitation. She praises the level of the classes.
"Teachers are very good and tolerant.  They even make it to class before us, treating us in a decent way."
14-year-old Salam is on her last year of basic education and claims to have been one of the best students at her former school. She feels frustrated of everything she's missed during her time as a refugee.
"I'm facing difficulties absorbing basic topics like mathematics, physics, chemistry and English. I used to feel extremely sad, thinking that I have lost everything – my house, my friends and my education", she says.
"Now lessons have become very clear and understandable. I feel grateful and optimistic."
Up to a fourth of Syria's schools are partly or completely destroyed. Some of the remaining buildings are used as temporary accommodation for refugees – and also for armed groups. More than 50 000 teachers and other school personnel have left their duties.
Despite the challenges many teachers continue their jobs, risking their lives while doing so. Hope remains as long as children go to school. When they grow up, they will play a key role in rebuilding Syria.
"I am determined to succeed and achieve my dreams.  I feel happy and self-confident again", Hayam says.
Text: Erik Nyström
Due to security reasons the interviewees only use their first names.