17.6.2022
Finn Church Aid trains Uganda youth volunteers in digital storytelling
Finn Church Aid in partnership with UNICEF held a two-days digital story telling training for 21 youth volunteers in Kyegegwa district. The training aimed to equip young people with the skills to share their stories through social media, photography, videography and graphic design.
DIGITAL STORYTELLING is a key part of empowering youth voices. Volunteers taking part in the workshop were aged between 12 and 18 years and a mix of refugees and Ugandan nationals. 30 per cent of these were children with disabilities.
In the workshop, participants learned about storytelling techniques, ethical reporting, interviewing techniques and staying safe online among others.
"I really enjoyed the training on content creation. The session empowered me to continue raising awareness about the importance of staying in school," said Brinah Ngabire, one of the youth trainees.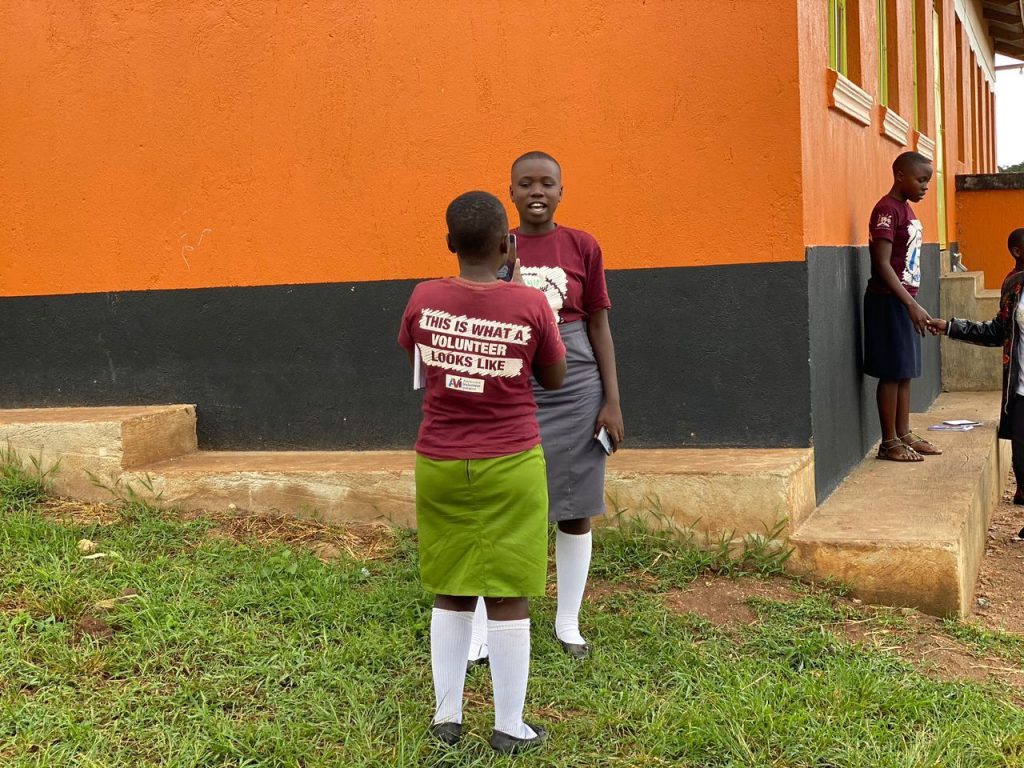 "I have seen many of my friends get pregnant and end up getting married at an early age. I will use the graphic designing skills I have learnt to educate and inform them about the dangers of early marriages," said Kanyere Litecia, a learner with a hearing impairment.
18-year-old Alex Dusabe was excited to learn how to stay safe online.
"I have a Facebook account which I have been using to post my pictures. I will now be using the platform to give advice to my friends and let them know that they can do anything they put their mind to," he said.
After the workshop, each participant was able to share issues they are passionate about through video and graphic designs.
The training was part of the Interventions for Disability in Early Childhood (IDEC) project that Finn Church Aid is implementing with funding from UNICEF in the districts of Kyegegwa, Kasanda, Kikuube, Mubende and Kabarole.
FCA is directly contributing through implementation of Adolescent Volunteer Initiative to empower and engage adolescents as change agents in their communities through the act of volunteerism.

Text and photos: Linda Kabuzire