1.6.2023
Across the world, FCA's local workers come face to face with catastrophes both in their work and in their personal lives 
Karam woke up when the earth started to shake. Marianna fled a war. Susan skips workdays to fetch water. These FCA workers now tell us what it's like to live in the middle of a catastrophe. 
DID YOU KNOW that Finn Church Aid employs over 3 000 people? Or that 95 % of them are locally hired experts? Our local workers are the most crucial part of our relief work. For many people, catastrophes are a remote affair – for them, they're a part of everyday life. 
In this article we meet some FCA experts who have lived through the war in Ukraine, the drought in East Africa and a devastating earthquake in Syria. They don't see their work as just a job. What is at stake for them is the future – for their families and for their countries.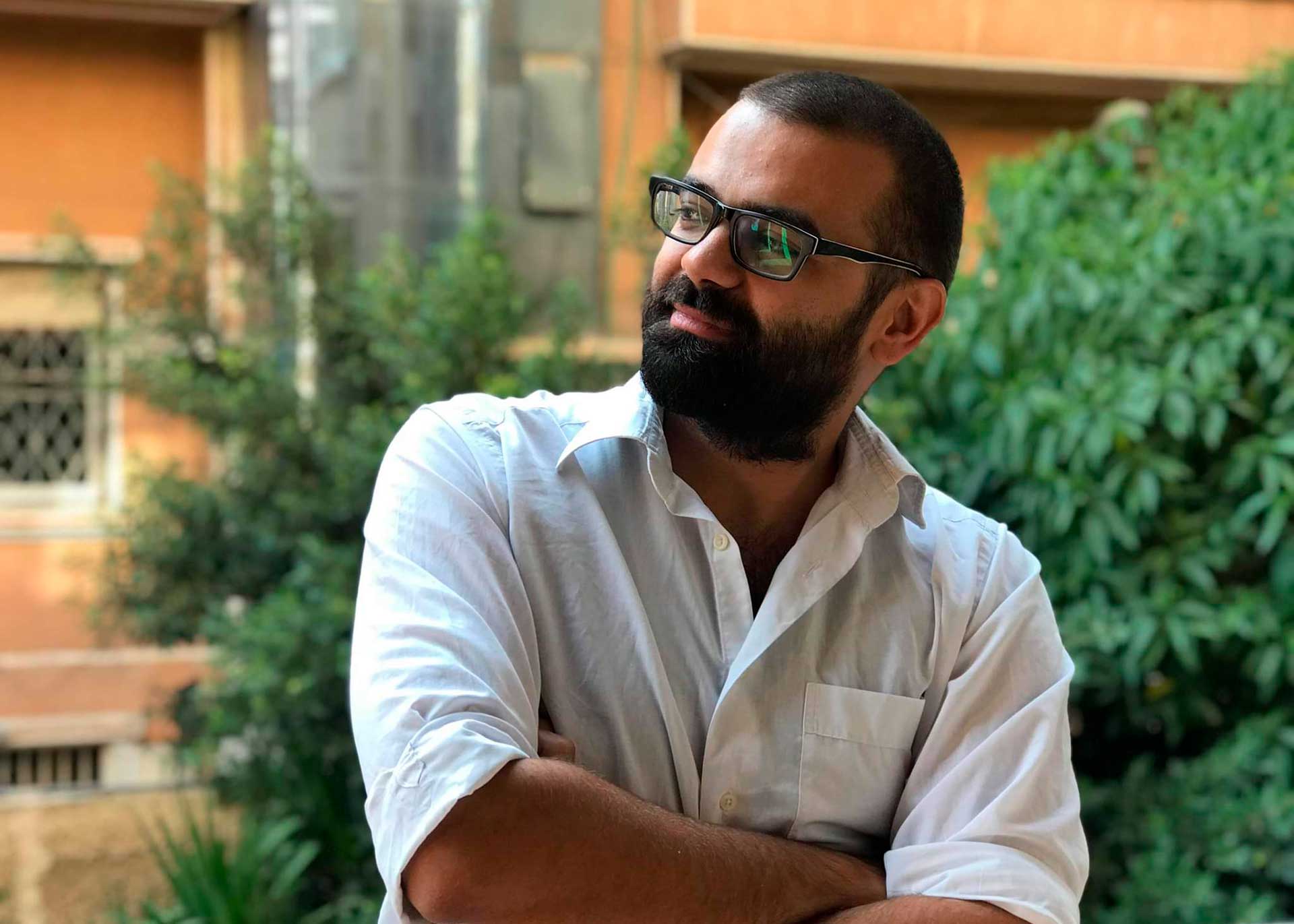 Karam Sharouf from Syria has lived through a variety of catastrophes for his entire adult life. Still, he sees light at the end of the tunnel.  
"It started with a bomb-like sound, just like what we have been hearing throughout the war. I thought we were under attack again. Eventually, I realized that the earth was shaking.
It was the morning of February 6, 2023. I was asleep in our home, on the fourth floor of a building, in the Syrian capital Damascus. In a state of shock, I grabbed my wife and child. Things were falling and breaking apart around us, but fortunately there were no injuries.
I am Syrian. I am 33 years old. I have lived my entire adult life surrounded by catastrophes: a decade of war, then the pandemic, now a devastating earthquake. Our country is going from a crisis to crisis, and many Syrians are just waiting for a chance to get out.
I have been working with FCA since 2019, when I became FCA's first local worker in Syria. Even before that, however, I had ten years of experience in the organization. The earthquake has kept us extremely busy. In Syria, we have not had the opportunity to prepare for catastrophes like the earthquake and the pandemic, since we have dealing with bombs and attacks for the last decade. How to deal with something like an earthquake? We have had no idea.
Just before the quake, Finn Church Aid had expanded its reach to Aleppo, as well as Raqqa, often remembered as the capital of ISIS. People in these cities have been living under enormous pressure and, after all the bad things that have happened, all they have wanted is a moment of calm. What they did not need was another catastrophe, like this earthquake – causing many to lose their homes or families.
So, all things considered, it's all very difficult, but I still see light at the end of the tunnel for us Syrians. That's what keeps me going. After all, our mission is making people feel empowered.
The future of Syria depends first on us, the locals, even if the international community's help is also necessary. When people work hard for their country, this creates a sense of togetherness and unity. What annoys me is how white people treat us Middle-Easterners. I've seen none of that while at FCA, even though we are in constant contact with Finland and our other countries of operation. Almost all of the staff at FCA's Syria office are Syrian. That is quite exceptional and gets us a lot of positive feedback. 
Marianna Zhurbenko, who has fled the war in Ukraine, would not hesitate to open her home to other refugees.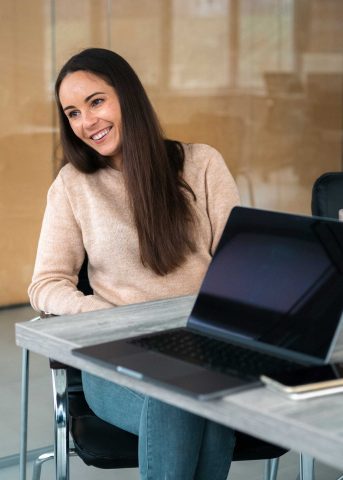 "I remember staring incredulously at the sky from the window of my home in Gostomel, west of Kiev. It was 24 February 2022, helicopters were flying overhead, and my phone kept ringing incessantly as my friends called in distress, telling me and my family to flee. All the sudden the war had started, and the front line was only 500 metres from our home. It felt like they were playing a movie just outside our window.
The artillery fire started in the evening. That's when my husband and I decided to flee. We packed our 9-year-old son, our six-month-old baby, and our dog into the car. We fled first to Kyiv and then to western Ukraine.
I and my sons lived there for the next few months. I stayed awake, listened to my 9-year-old crying. Fortunately, the baby didn't understand anything about the situation.
Unknown families took us in to live with them. We tried to offer them payment for water and electricity, and they refused to accept it. The war has united us Ukrainians like never before. I, too, would open the door to other families if they were facing such a situation.
My own values have also been changed by the war. Material goods no longer matter to me, while life, health, family, and love are vastly more important than before.
We were able to return home in May 2022. Kyiv was empty and our yard was full of mines and ammo fragments. The mines were cleared, and now our children can play there safely again.
Before the war, I was a supervisor in a sewing company. After we returned home, it soon became clear that this couldn't continue. Although my workplace had not been destroyed in the fighting, all the workers had fled elsewhere and had no intention of returning.
I started in June as a planning coordinator at the Finn Church Aid. I'm in charge of obtaining aid and making sure that all aid going to FCA's schools, for example, finds its way there.
I was an internally displaced person and I know how that makes people feel. It's great to be able to help children, and I like what I'm doing here."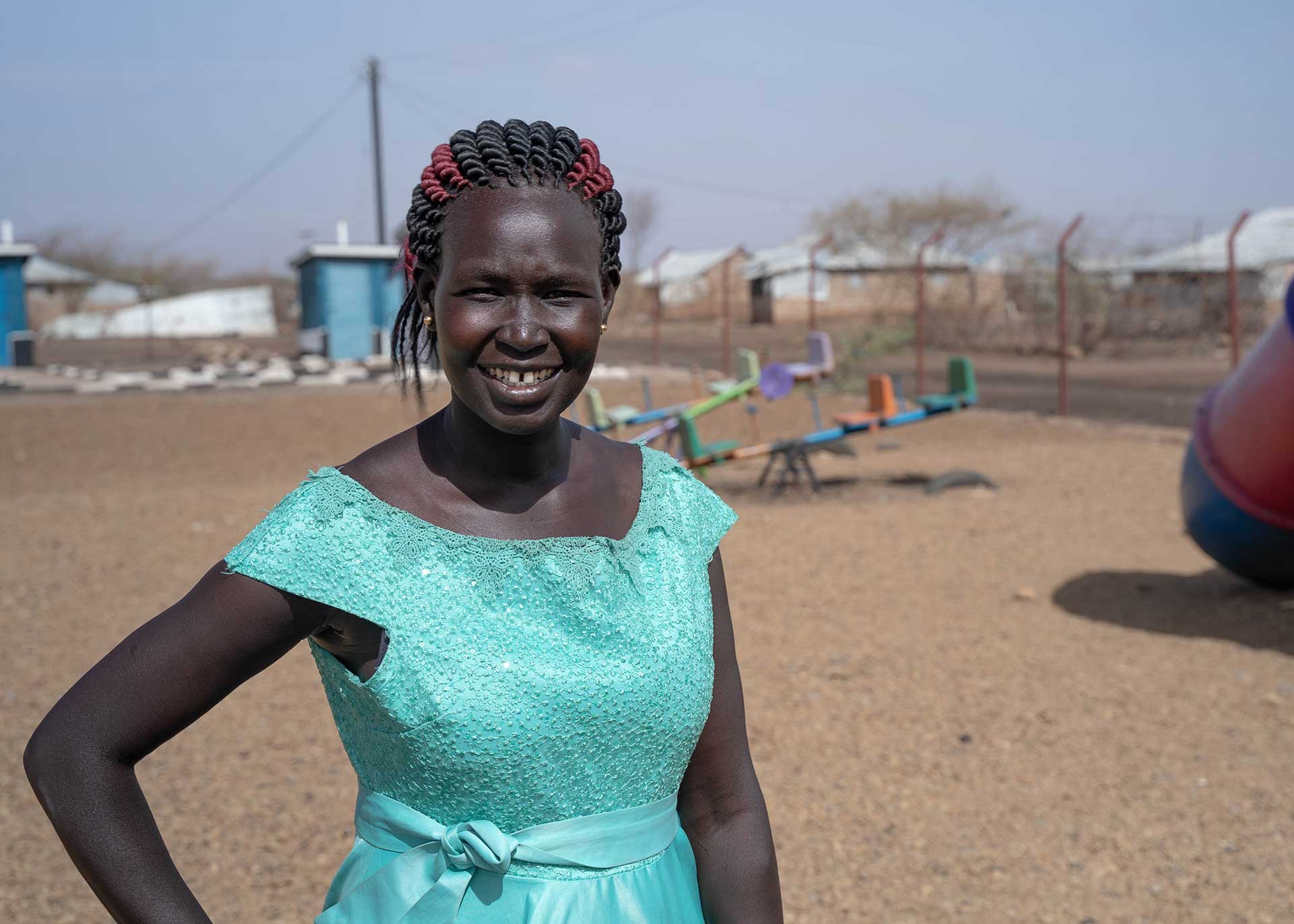 Susan Abuba Jackson, living in a Kenyan refugee camp, is a teacher. Sometimes, however, she must spend a whole working day just fetching water. 
"I am a teacher. The ongoing drought makes life hard for my students, but also for me. I have five children at home. Some days, instead of going to work, I must fetch water to keep my children from suffering. If I can't feed myself, I don't have the energy to teach. There are four of us teachers in the school. The class sizes are so huge that teaching while hungry and thirsty becomes impossible.
I came to Kenya from South Sudan in 2017, fleeing the war. I remember seeing one person shot I fled with my children here to Kenya while my husband stayed in South Sudan as a soldier.
I worked as a teacher in South Sudan for 12 years. Upon arrival here, I started as a primary school teacher. For the last two years, I have been working as a kindergarten teacher in a school run by Finn Church Aid in the Kalobeyei refugee camp.
I like working with children. They are flexible, they learn quickly and are very outspoken. Early education is also especially important for children. It is foundational to all sorts of learning.
The drought is currently our biggest problem. Normally we have 500 pupils, but many are dropping out of school because there is no water in the school, either. We can't even offer them food if there is no water.
The children here have a lot of special needs. Many have seen war, have been traumatized. Their parents may have died, and they may be living alone with older siblings. It is up to us to look after these children and make sure they get a good education, but in a situation like this, that is very difficult." 
Text: Björn Udd
Translation: Tatu Ahponen