Corporate Donors are FCA's corporate supporters who have invested in our projects in developing countries by providing long-term funding or have made significant one-time investments. Corporate donors are also those companies and associations who bring their expertise to projects and participate in planning and implementing them.
FCA is very grateful for all the support from its corporate and association donors. Thank you.

Lovi Oy
Lovi Oy is a Finnish design company, which designs, produces and markets Lovi products. Their products are made of sustainable high quality birch plywood.

"As a user of natural materials, Lovi wants to give back to nature by helping to prevent climate change. By buying Lovi products customers can participate in our planting campaign." Since 2009, Lovi has donated 50,000 euros through Alternative Gifts in the form of tree seedlings. Lovi annually donates 5,000 € worth of tree seedlings to developing countries through Alternative Gifts.

CEO Anne Paso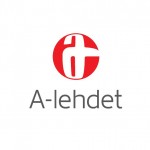 A-lehdet Oy
A-lehdet Oy is a Finnish mediahouse with 80 years of experience. The corporation consists of A-lehdet Oy, Markkinointiviestintä Dialogi Oy and A-kustannus Oy.

A-lehdet is FCA's long-term corporate partner. With their support we are able to cost-effectively make FCA's work visible in the Finnish media, and raise more funds to support the people in developing countries.
Wärtsilä Finland Oy
Wärtsilä is a leading supplier of flexible power plants, ship power and sealing solutions. It works in 70 countries.

Wärtsilä supports FCA's work in the education sector. Over the last few years two schools were constructed in South Sudan with the support of Wärtsilä Finland. Wärtsilä has also supported our work by developing educational opportunities and enhancing vocational training.
Mikko Kaloinen Foundation
The Mikko Kaloinen Foundation makes grants to support students from Tuulos, Finland and provides acknowledgements to support local culture.

The foundation is also a long-term supporter of FCA and donates funds especially to victims of natural disasters. The Mikko Kaloinen Foundation also supports the work of the Finnish Evangelical Lutheran Mission in Kavango.
Rowan3 Productions
Rowan3 Productions is a Finnish event production company that organises and produces concerts for smaller audiences in churches and for bigger crowds in stadiums all around Finland.

Rowan3 Productions is a long-standing donor for FCA and also our partner in producing concerts. "If people come to concerts and the work is successful, it is easy to donate. It comes back to you in multiple ways. I have chosen to donate to FCA, because I want to help those in need, and FCA is very well known."

CEO Janne Pihlajaharju
Genelec Oy
Genelec Oy is a Finnish loudspeaker manufacturer and also a long-standing supporter of FCA's work in developing countries.