20.7.2021
Crises may pave the way to a brighter future
As I am writing this, the Covid-19 pandemic is dominating the news and daily politics for the second year running. In fact, this topic has overshadowed other news to such an extent that it is hard to remember what went on in the world before Covid-19 testing, vaccines and coronavirus variants. Climate change, protracted conflicts, swarms of locusts destroying crops – does any of that ring a bell?
The work carried out by Finn Church Aid focuses on providing education, securing livelihoods and building peace. The objective of long-term development cooperation is to help entire communities become stable and self-sufficient.
We also respond to more urgent needs. After a massive explosion in the port of Lebanon's capital Beirut in August 2020, we delivered emergency assistance to those affected. When Covid-19 stopped trade and food deliveries at state borders in several parts of the world, we continued to provide emergency food assistance.
Some of the areas where we promote development cooperation, humanitarian assistance and peace do naturally overlap, just as global crises are inextricably intertwined. Many of our programme countries faced profound challenges even before the Covid-19 pandemic. Changes in climate and protracted conflicts have caused food crises, health crises and displacement of millions of people.
In South Sudan, the world's youngest country, devastating floods have left two thirds of the country's 11 million inhabitants in need of some form of humanitarian assistance as they are suffering from food insecurity and malnutrition.
Syria also has a disastrous decade of suffering behind it. This conflict-ridden country has spiralled into an economic crisis that, for Syrian people, translates into a shortage of food and lost income opportunities. An entire generation of children has gone to school in emergency conditions.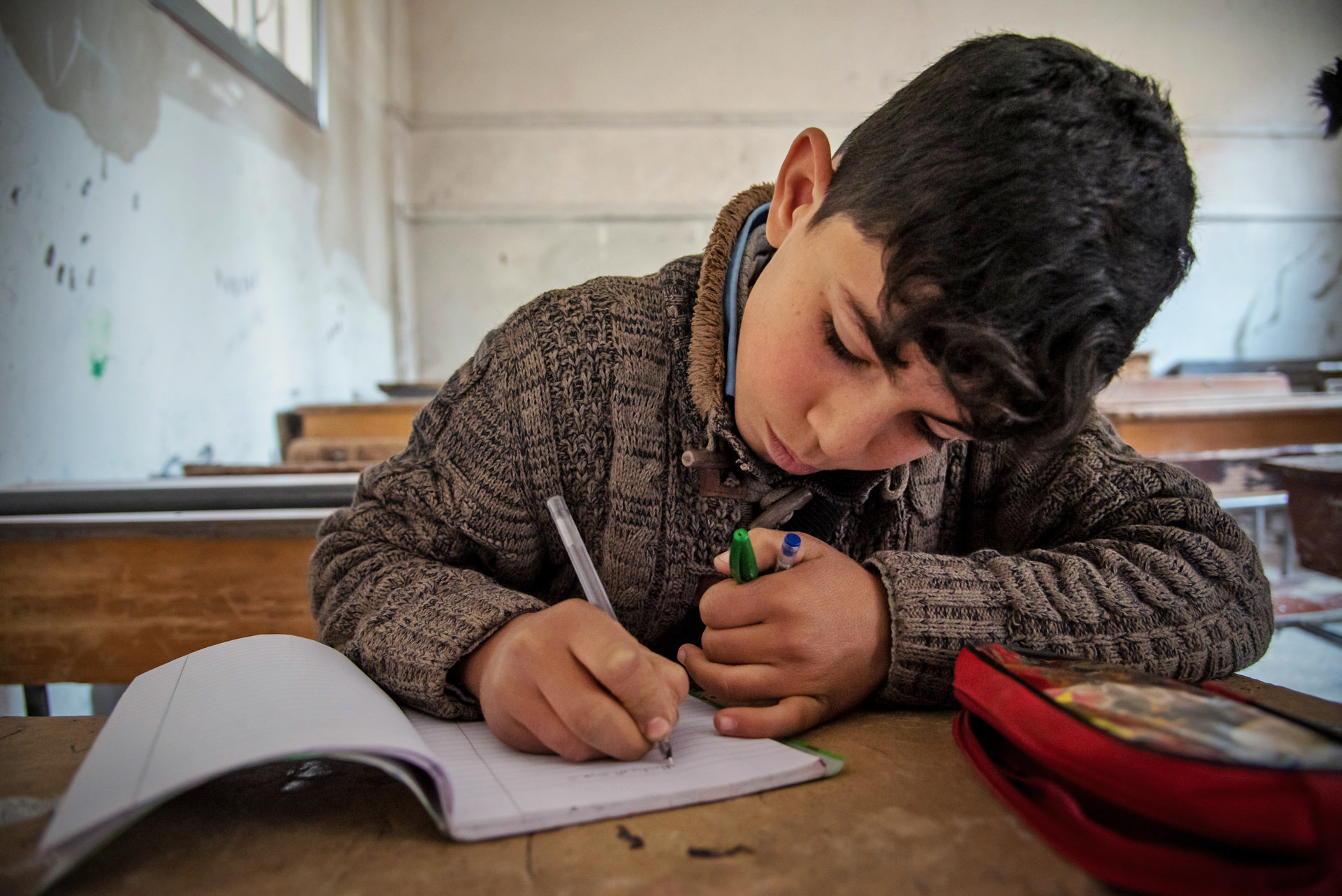 The global pandemic has ruthlessly exposed the weaknesses of many countries. In Nepal, more than 25 per cent of the country's GDP has in recent years consisted of remittances by Nepalese working abroad. With the pandemic forcing migrant workers to return home, families have struggled for more than a year, trying to cope without an adequate income to guarantee a decent living.
But the pandemic has not brought all progress to a halt, even if we sometimes feel like it. In a number of projects, the situation has forced us to take a big leap forward in technology. For instance, in Kenya we distributed radios to enable women to participate in peace dialogues. Our objective in such projects was to make communities better equipped to resolve conflicts involving natural resources.
Without a doubt, we will face more challenges in the future. Our climate is becoming increasingly harsh, and in these changing conditions, it is likely that more epidemics will circulate in the population. Natural disasters will force people to leave their homes in growing numbers. According to forecasts, a high population growth rate in Africa will result in massive migration within the continent.
But the good news is that resilient societies are able to take better precautions and prepare for disasters. In time, the Covid-19 crisis will pass, and this is when Finn Church Aid's efforts to improve education, support livelihoods and forge peace will bear fruit and produce even more tangible results. Those who have participated in our projects have been building a stronger foundation for their lives, enabling them to pursue a brighter future.
Ulriikka Myöhänen, Communications Specialist.
This text twas originally published in our Annual Report 2020 that came out recently. Would you like to know more about what was done?
Read also
Amid uncertainty, IDPs in Syria dream of becoming engineers, teachers or car dealers