21.3.2023
Nairobian Christine Murugi loves cartoons, and soon they might be her job
Finn Church Aid believes that vocational training for young people is crucial to access the job market. Hairdressers, chefs, and mechanics are examples of traditional professions, but the transformation of the labour market also changes educational needs. Now, FCA is training digital professionals in Kenya.
IN THE Kenyan capital Nairobi, 18 young people are typing on their computers in a small classroom. One of the students, Christine Murugi, is working on a 3D model known from the film Minions, mulling over the best way to animate the character's hand.
Christine, 20, studies animation in Finn Church Aid's Creative Industries programme. In her studies, she practises creating three-dimensional characters and making them move.
"I'm a huge fan of cartoons. They're so funny, and I love the stories. I'd find it interesting to take part in creating them," she tells.
Currently, Christine is inspired by Bold, a Disney animation that depicts a dog's life as a TV star. She also finds ideas in "DC League of Super-Pets", an animation series about the pets of superheroes.
Graphic design, digital market and animators
FCA's Creative Industries programme is free of charge and aimed at low-income youth. The students train to become graphic designers, digital marketing professionals, or animators. Christine is happy about the opportunity, because without it and as the only child of a single-parent family, she wouldn't have had a chance to study.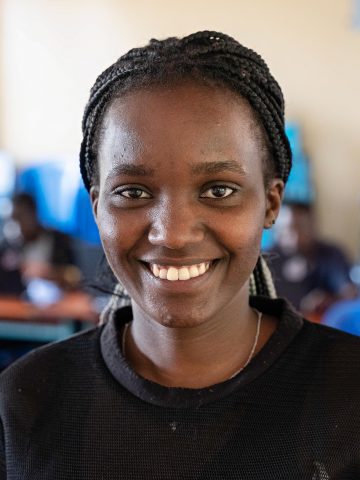 "When Covid hit, my mum's financial situation got even worse. I had to drop out of school."
Without anything to do, Christine moved out to live with her uncle, so that her mother was able to work more. At her uncle's, she had more company, and she was able to help her uncle with household chores.
"Fortunately, I heard about this programme, so I was able to continue studying."
In the beginning she was nervous. Animation is a male-dominated field, both in Kenya and around the world. Christine is the only woman in the class.
"When I joined, I was the only girl amongst 18 students. Initially it was unsettling, but now I've made friends with my classmates, so I can be more relaxed."
After the initial tension, classmates have become one of the best things about studying. Christine likes her new friends; she particularly enjoys brainstorming ideas and exchanging thoughts with her classmates.
Smartphones more common than computers in Kenya
Although smartphones are common in Kenya, some students are completely unfamiliar with them. All students in the programme go through an elementary IT course.
Christine already knew how to use a computer, as she had taken computer classes in upper secondary school. Her studies have progressed as planned.
"I might be the best in class," she says laughingly, "or at least I'm doing well."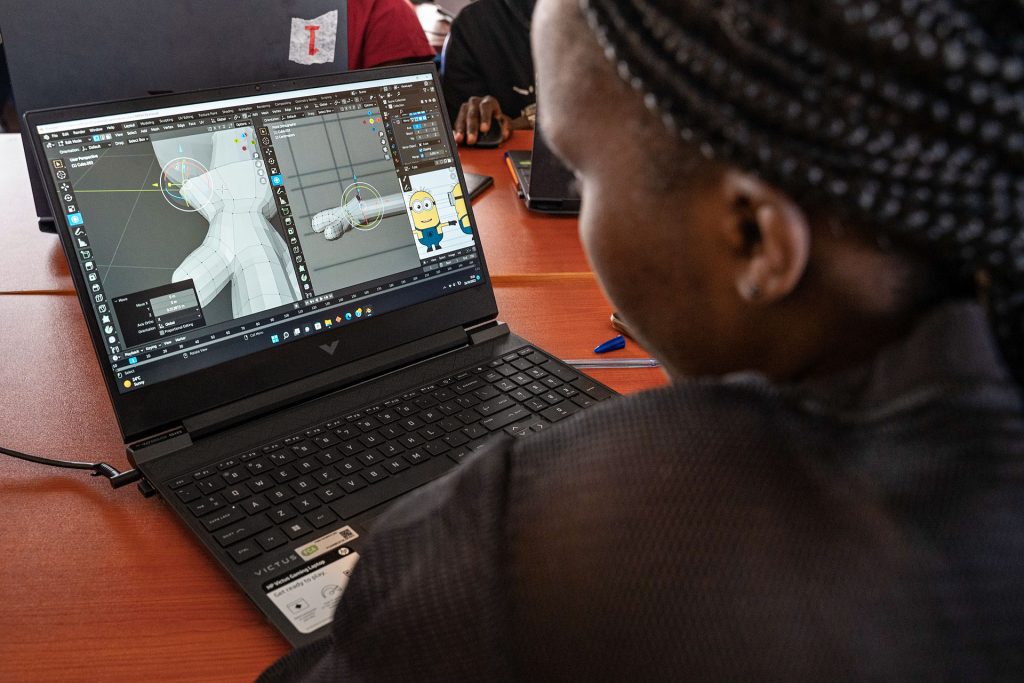 Despite her success in the classroom, the future concerns Murugi. In Kenya, the digital industry is on the rise, but competition is fierce and global. Finding a permanent job might be difficult, and many work as freelancers.
"It's a little discouraging sometimes, but I remain optimistic. I know I'm a really good animator, so I'm certain I'll be able to sell my skills."
Christine is determined. There's no doubt about what she would like to do in the future.
"Movies, absolutely. I love movies, and that's what I want to do. With this training, I could make websites, for example, but at least for now my focus is on the movie industry."

Text and photos: Björn Udd