28.11.2022
Girls in class boost boys' grades in a Syrian school
Although the crisis in Syria has disappeared from headlines in recent years, the need for help remains extensive. A boys' school supported by Finn Church Aid opened its doors to girls in the countryside of Hama. The new set-up was a challenge to the pupils, teachers, and families alike, but the efforts have been rewarded.
THE JOYFUL NOISE is deafening. In the countryside of Hama in western Syria, around 30 girls and boys between the ages of 11 and 14 have packed into a tiny classroom.
The situation might seem ordinary, but in today's Syria, it's a rare one. The war has dragged on for almost 12 years, and during its course, girls and boys have gone to separate schools. School directors assure that this hasn't always been the case; before the war, girls and boys sat in the same classes. During the war, rules and practices became stricter.
Together with the EU humanitarian aid, Finn Church Aid supports a former boy's school that has taken on girls in 2022. FCA support refurbished the school and provided teacher training. 380 girls took part in remedial lessons organised in the summer, and now there are approximately two dozen girls in the school of 400 students. 
The school staff say that the reforms has filled the classrooms with cheerful energy and positive competition. A teacher and two students share their experiences of life in wartime and how the school experiment that brought girls and boys in the same classrooms has broken the ice in the community.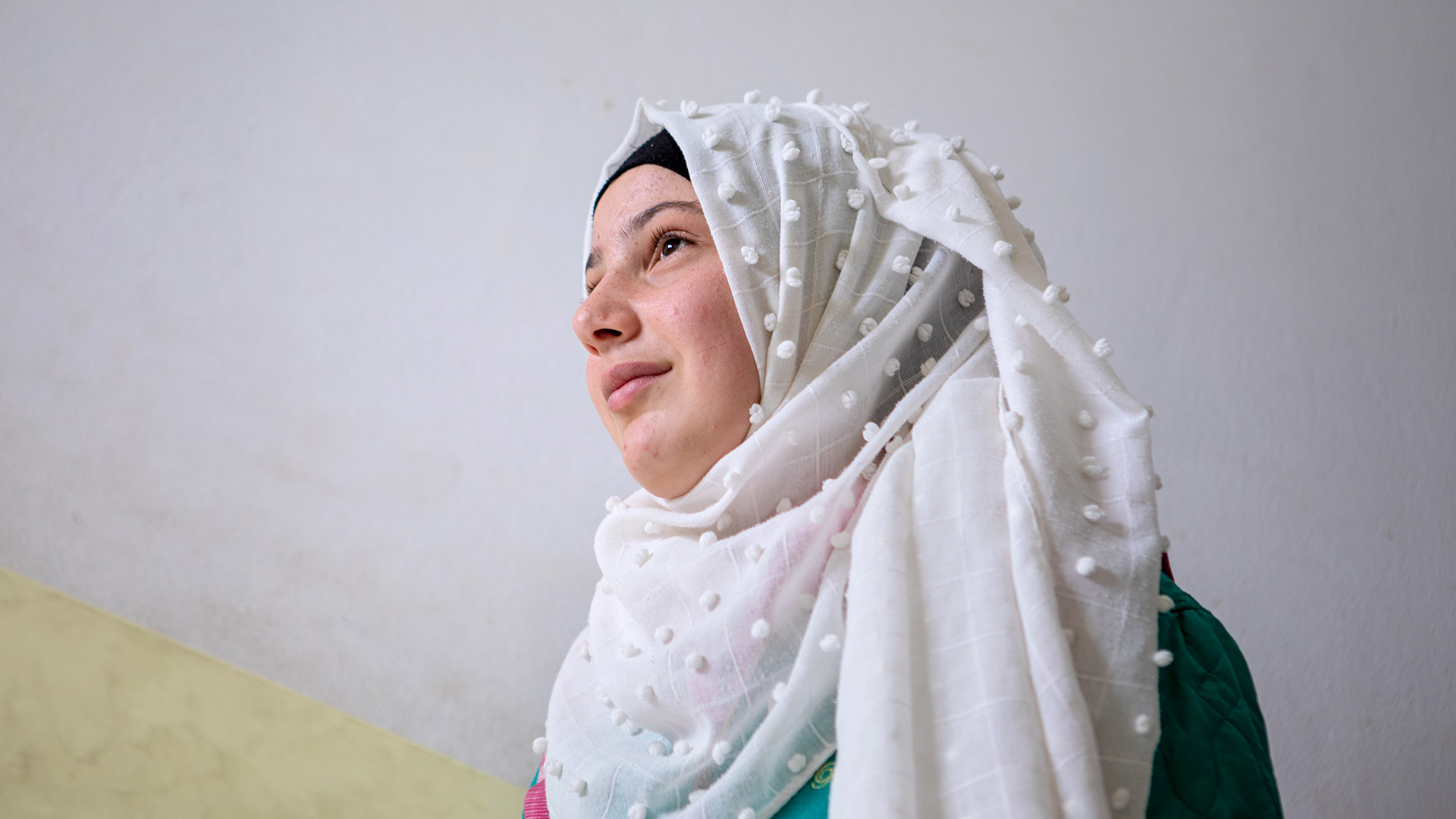 "Now I even have boys as friends"
"My family didn't flee; we stayed in this region throughout the conflict. In 2018–2019, we spent a year sheltering below our house, for about 20 hours a day. I was 11 years old, and I was afraid when I heard helicopters, missiles, or shells. One of them hit our house, and my brother blacked out. We had no water or electricity. My father had a small store, and we emptied it in a year.
My girls' school was closed that year. Once my father tried to take me to a school in another district, but that didn't work out. Everyone was scared, and there weren't any teachers. We dropped education for that year.
I think my situation is better now than it was before. The atmosphere in the mixed school is happy. Previously, when I was attending an all-girls school, it was difficult for me to talk to boys. Now I even have boys as friends. My school friends Ahmad, Muhammad, Ali, and others are part of our group of friends. I used to just be friends with the boys in my family.
Initially my family was concerned that the boys in school would harm me. However, this experience has strengthened the relationship I have with my family. They trust me, and they think that their daughter can go to a boys' school and look after herself.
What do I think about girls' education? Education is my right. Studying, working, and travelling are women's rights. We have exactly the same rights as men. Our place isn't just at home. I hope to become a doctor or an engineer."
– Student Foton, 14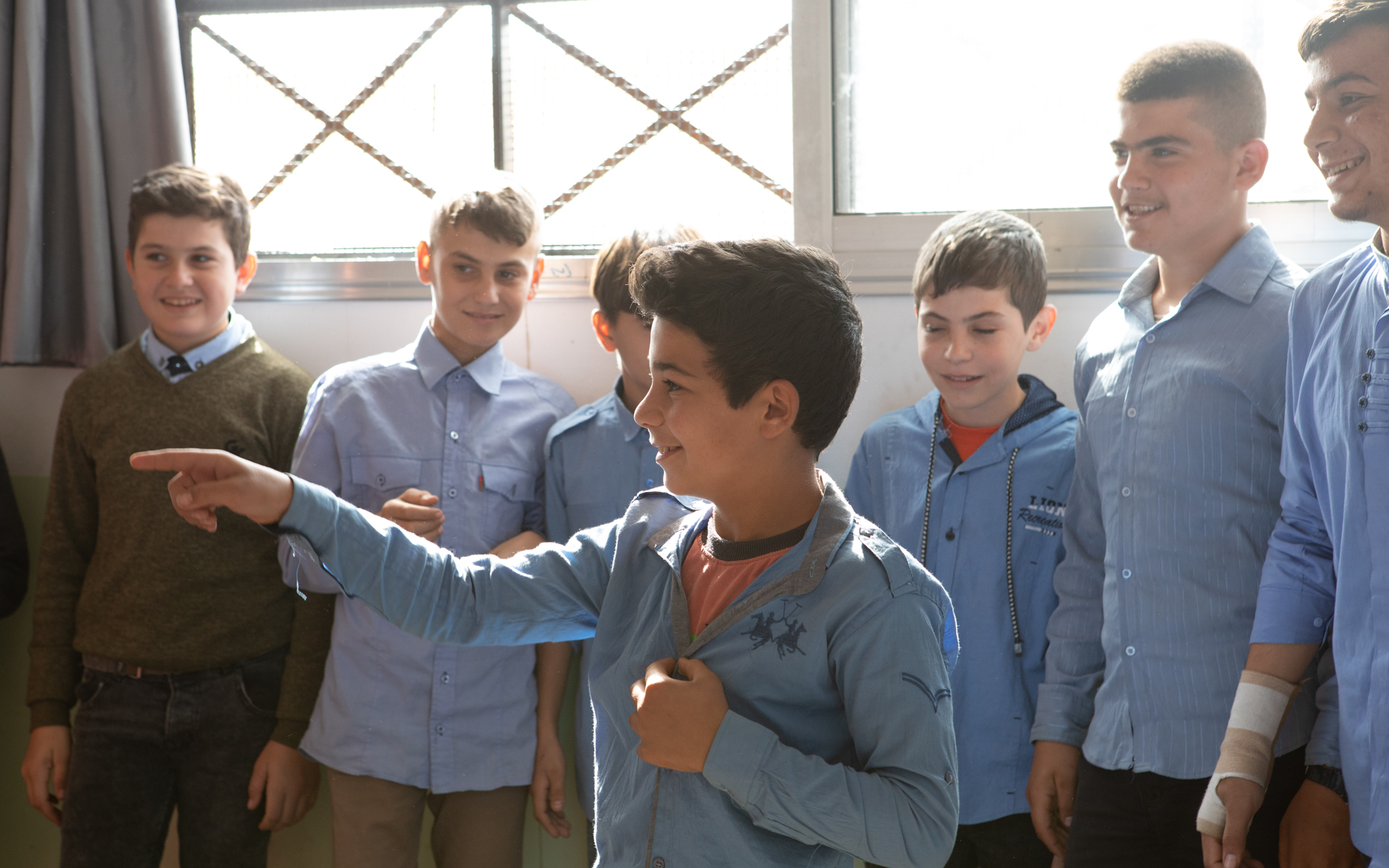 "I suppose they are strong women in a way"
"My family and I left our home, when the battles in our region were really intense. We fled and took nothing with us. Throughout the entire conflict I was really scared because of the shells and missiles. I still have anxiety thinking someone might attack us.
Finn Church Aid organised revision lessons in our school. The sounds of the war have been playing in my head for a long time, but the activities gave me something else to think about and helped me forget about the horrors.
This is my school, and it used to be just us boys here. We were all somehow similar. Now we boys want to prove that we're smarter than girls. We compete for good grades in front of the teachers. We try to be polite and respectful towards the girls. Things can often get tough among the boys, but now there are girls in the classroom, too.
During this experiment, we boys have gained more self-confidence. I'm used to thinking that girls are shy. When they came to our school, I noticed that girls are confident. I suppose they are strong women in a way.
I don't mind continuing like this at all, studying together with girls. I have to admit that it hasn't been very easy. I sometimes feel a little shy and think that it would be better if they went back to their own school. But would I really want that? No, no, no! They boost study motivation for us boys.
– Student Turki, 13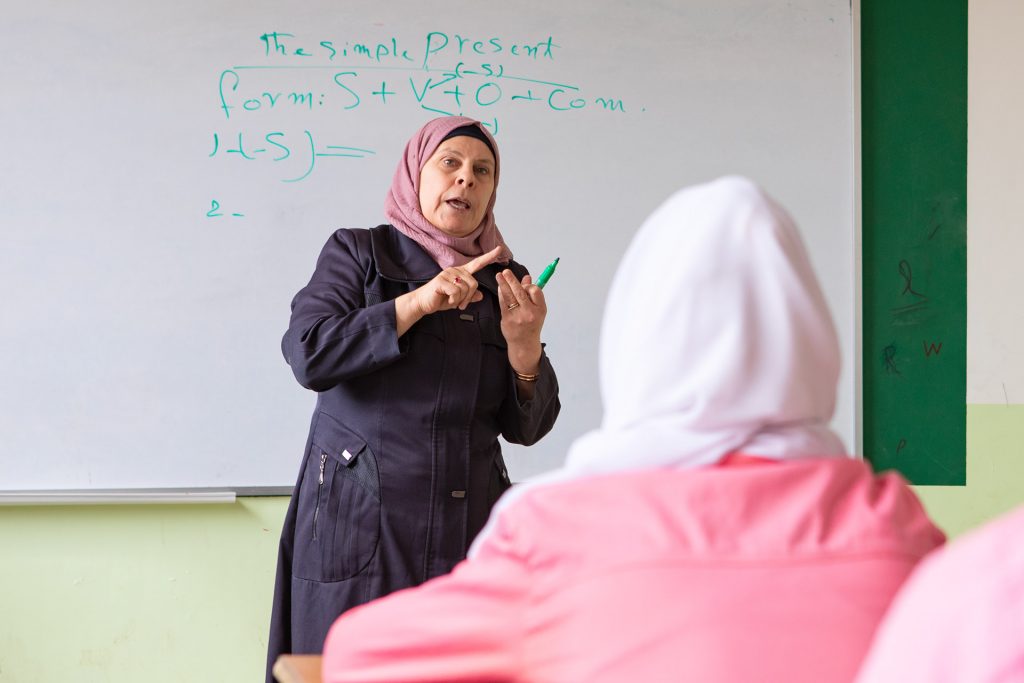 "Now girls and boys are classmates, friends, and colleagues"
"A lot has changed in Syria during the war. In many respects, rules have been forgotten, and sometimes groups of people don't respect each other. During the war years, we have lost plenty of opportunities and been left behind in global development.
We have to fix our ways of thinking in terms of gender issues as well, because we must be able to accept each other. It's important to start driving the change here at school. Why? As a teacher I want to think that all of my students will move on to university studies. At university, women and men study together. That will be difficult, if these young people have never done anything together before.
It's great to have girls in this school. Unlike before, now we have activities and teaching that bring boys and girls together. I've noticed that after the initial awkwardness they've started talking to each other. They treat each other normally: sit and learn next to each other, without having to constantly interpret the situation. Now they are classmates, friends, and colleagues to each other. The ice has somehow been broken.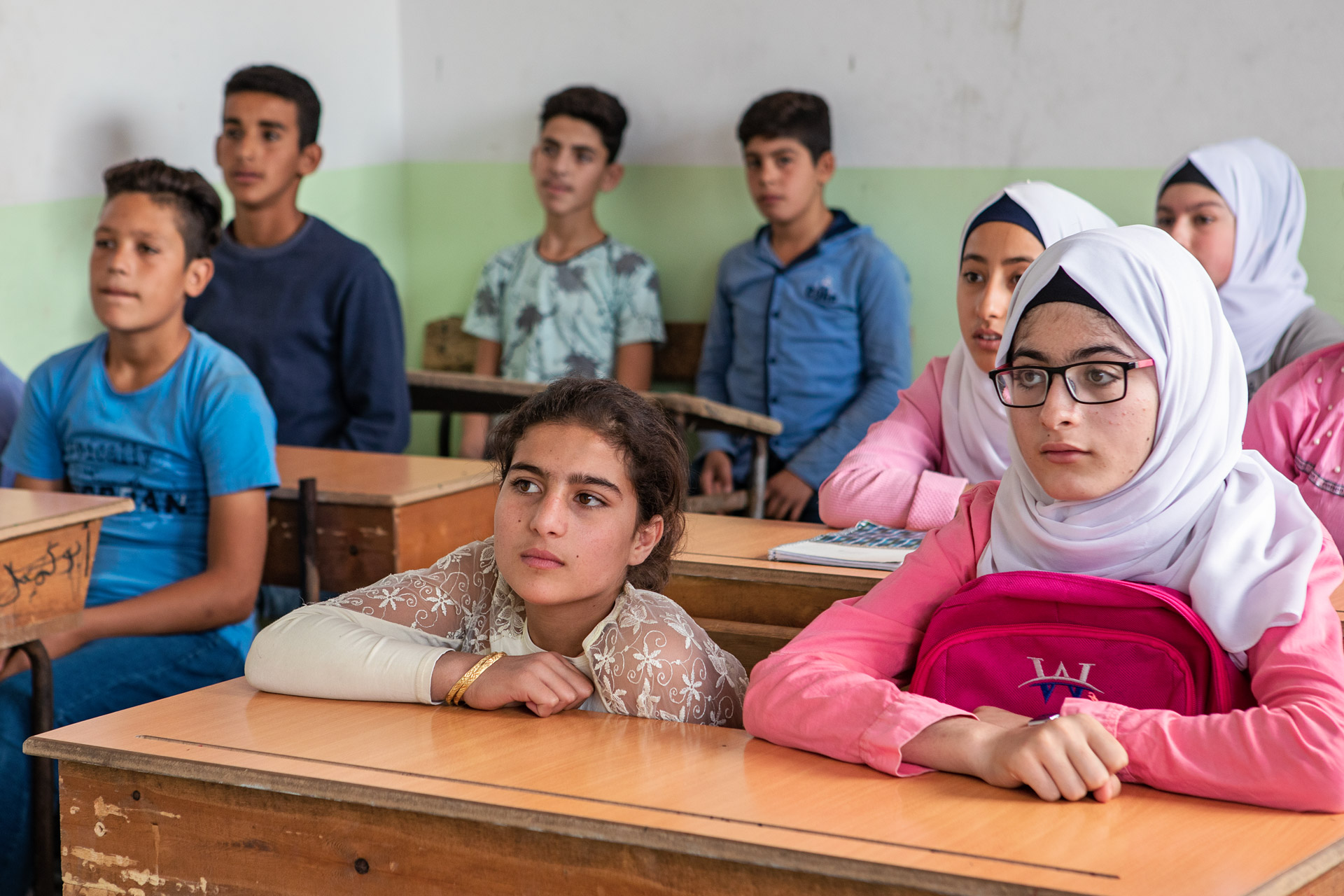 Girls tend to do better in school than boys but, bringing girls in the former all boys' school has showed boys are now improving their grades. FCA support refurbished the school in Hama, western part of Syria, and provided teacher training. 380 girls took part in remedial lessons organised in the summer, and now there are approximately two dozen girls in the school of 400 students. Photo: Erik Nyström / FCA
As an English teacher I must say that the reform has had its share of challenges. The girls who joined the school hadn't really studied English before, and I've had to revise everything from the beginning.
Ultimately, this situation has been really useful. Based on my experience, girls tend to do better in school than boys. A new situation, in which the girls and boys take the same classes, creates positive competition between the students. The boys have improved their grades and overall performance.
Education plays a significant role when we plan a future for Syria. Children spend more time in school than at home, and a teacher is like an extra parent to a child. Everything starts at school: we can impact the child's ways of thinking, help them develop their skills, and thus also have an impact on the direction Syria takes and how reconstruction proceeds."
– Teacher Najah Kasem

Text: Ulriikka Myöhänen
Translation: Anne Salomäki
Photos: Erik Nyström